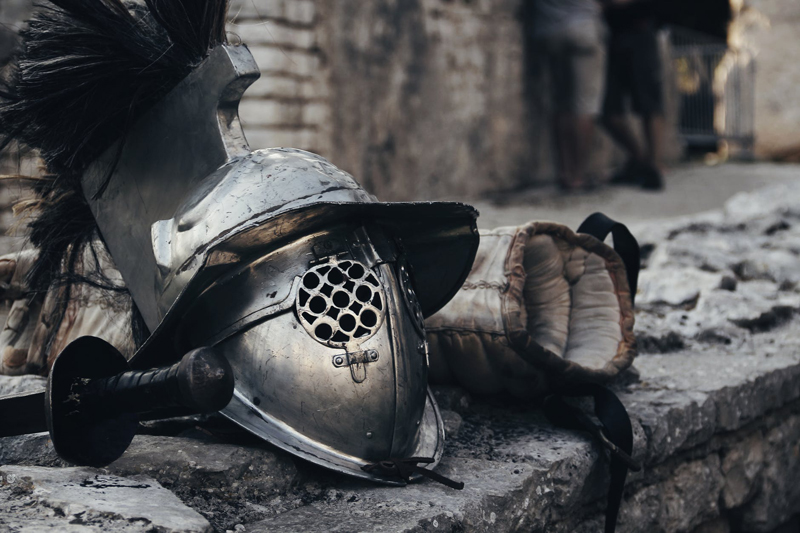 A Kringle in Time is a Christmas themed role playing adventure.
This is not for you if you are easily offended, however. The plot hook of the game is that Santa has been split into seven different versions of himself, corresponding to the Seven Deadly Sins. So if you or your players would be offended by depictions of Santa as a glutton, or a lecher, you might want to take a pass.
On the other hand, if that just makes you think, "Cool!", then the adventure might be for you. I haven't laughed out loud so many times reading a role playing adventure since the Paranoia modules in the late 80s. The adventure pokes fun at and twists pretty much every Christmas tradition.
The adventure will not run in a single evening, though. There are four main chapters, plus the introduction of the plot hook. If you have a nicely focused group, you could probably do it in four sessions. If your group gets easily sidetracked, plan on more.
It's hard to know where to start a review of A Kringle in Time, because there are so many great parts to it. But some of it would be spoiler material. So I'll try to describe the adventure in general enough terms to avoid spoilers but still capture the feel of it all.
The Prologue
The prologue is the typical gathering in a tavern. Unlike many adventures, this one could be any tavern at any point in the multiverse. The character of the game will change considerably if you choose to play, for example, tentacled aliens instead of humans. But it'll work, and it's a comedy game after all.
The adventure hook comes from Santa's reindeer recruiting the adventuring party to rescue Santa. Since Santa's been split into seven evil versions of himself and scattered through time and space on nefarious missions, that won't be an easy task. Luckily, all you have to do is kill each version of Santa and bring back the corpse.
The Main Chapters
I can't describe these in too much detail, so I'll just hit the overview of each.
The first main chapter takes the party to Thirty Fourth Street in New York, home of commercialized Christmas. Two of the Santas are there to destroy the commercial side of Christmas.
The second main chapter heads back to Victorian London, and a visit to Ebeneezer Scrooge. Nothing is quite what it seems, but if you've liked the humor so far you'll love this chapter.
The third main chapter takes the party back to the time of Jesus' birth. If you think you can imagine what sort of twisted deviltry is afoot in this setting, it's worse than that.
The fourth main chapter is the confrontation with the final twisted Santa up at his North Pole fortress. Carting along six Santa corpses in the sleigh, the party joins with Mrs. Claus and the elf resistance in a final attempt to save Christmas.
The System
I mentioned that the player characters could be anyone from any time. The reason this works is that the system being used is Risus. Rather than trying to model a specific genre by identifying appropriate traits, Risus lets you assign free form descriptors called clichés to describe your character's abilities. So if you want a Staff Wielding Sorcerer to save Christmas, go for it. She can combine with a Mild Mannered Reporter just fine, and both can be effective.
Risus is a free download, so you won't pay anything for the system, just for the adventure itself. I highly recommend the adventure for just the humor value of reading it, but if you also have a group that would enjoy playing it, that's a great bonus.
Click this link for the
A Kringle in Time
page.
You Should Also Read:
Free Role Playing Games


Related Articles
Editor's Picks Articles
Top Ten Articles
Previous Features
Site Map



Follow @rpgbellaonline
Tweet





Content copyright © 2023 by Jay Shaffstall. All rights reserved.
This content was written by Jay Shaffstall. If you wish to use this content in any manner, you need written permission. Contact Leif Sutter for details.