Descriptive and Narrative Fight Scenes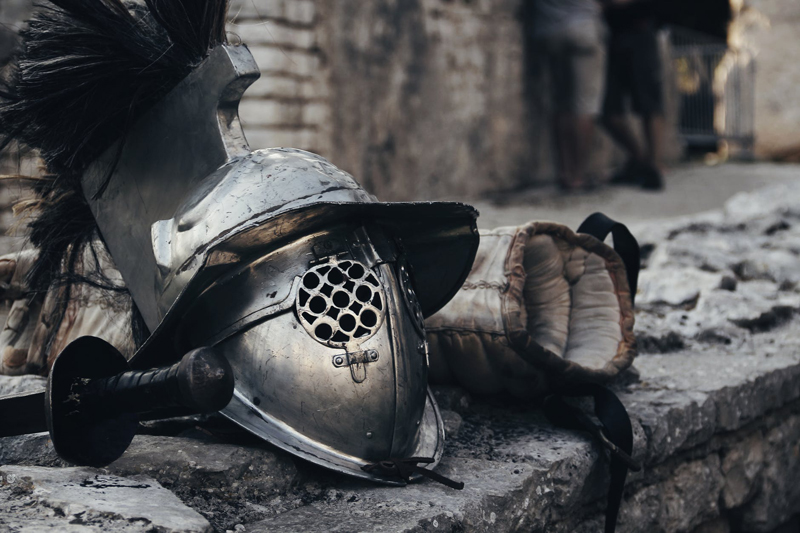 Role-playing games often involve a lot of combat. While all that dice-rolling, stat-checking and HP-tracking is happening, it can become easy to lose the "role-playing" aspect of these games. Some strategies to prevent that are lead by example, start small, switch how critical hits work and establish some narrative ground rules. Even taking just one or two of these tactics can bring the fantasy back to your combats.

If you describe a dragon's claw attack as "an eviscerating slash with diamond-hard sawblades," many other players might follow suit naturally. Enhancing the game yourself, whether you're a player or a GM, will spur others on so they won't be left in the dust imaginatively. Although not everyone responds to this immediately or at all, it's a great way to check where the rest of your group stands on narrative combat. Are they interested or bored by your description?

Should your group be bored with such narrative, you might consider starting smaller. Describe only the weapon-strikes, or where they hit, or how foes taunt them during the scene. Try and elicit the same responses from the rest of the group through prompting, such as "where do you hit the ghoul" or "are you going to let the vampire get away with that?" Some people are game for only a small amount of immersion and this route caters to them well.

Is every attack an elaborate story or only a few? Also, do narrative effects have any impact on the mechanics of the game? Introducing the storytelling elements only to critical or other particularly effective attacks can preserve uniqueness and speed up your game, if constant narration isn't your group's preference. Depending on how powerful you want the party to seem, critical hits could either deal more damage or have an in-game result: a gnoll blasted through the leg with a well-placed arrow could take extra damage, be unable to advance nearer to the party or both.

There are some ground rules you'll like to set down during combat narration. First is a maximum cap on the time a person should take because there's no sense in hogging game-time if it means boring the other players. The other is what type of added effects, if any, any given attack should have. While an elbow being obliterated by a character's mace may fall within the scope of many games, rendering that creature unable to fight solely because that's what the player chose to describe is generally neither fun nor fair. Lastly, make sure everyone present narrates within accepted guidelines which are tolerable to the rest of the group. Some people don't like hearing about spilled entrails and dying noises! Happy narrating!


Related Articles
Editor's Picks Articles
Top Ten Articles
Previous Features
Site Map



Follow @rpgbellaonline
Tweet





Content copyright © 2022 by Leif Sutter. All rights reserved.
This content was written by Leif Sutter. If you wish to use this content in any manner, you need written permission. Contact Leif Sutter for details.