CPS False Allegations of Child Abuse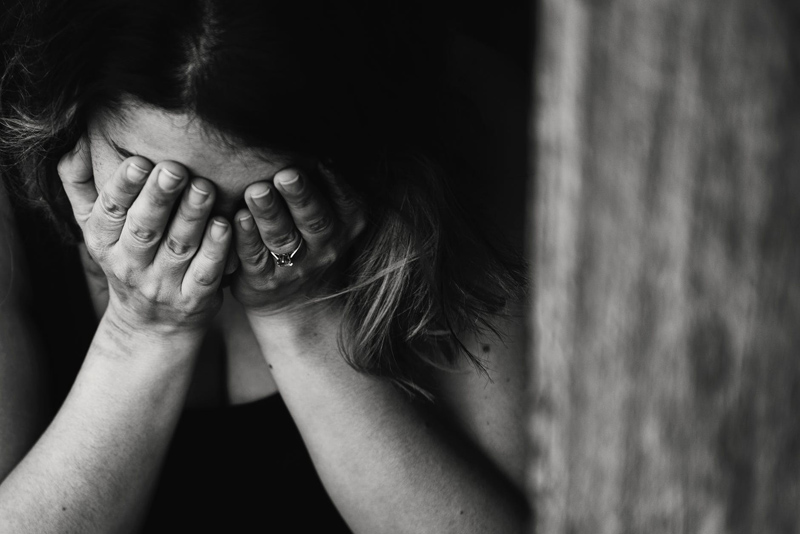 The majority of child abuse reports occur through the Childhelp National Child Abuse Hotline. In fact, Childhelp acknowledges, "Every year 3.3 million reports of child abuse are made in the United States involving nearly 6 million children (a report can include multiple children)." In fact, Childhelp statistics show, "a report of child abuse is made every ten seconds." That is six reports of child abuse every minute! If those statistics do not boggle the mind, then consider the people who contact the hotline to make false allegations of child abuse or neglect.

So, what happens when someone places a call to the Childhelp National Child Abuse Hotline fabricating a report of child abuse or neglect? In other words, what happens when, someone calls the hotline to report child abuse that never happened. Perhaps a better question to ask is why would anyone make false allegations of physical or sexual abuse? The reasons that people do this may actually surprise you.

The Child Welfare Information Gateway page located on the Administration for Children and Families (ACF) website includes two different scenarios that may lead to a false accusation. The first refers to "children who have experienced abuse and neglect and those who have been in the child welfare system sometimes make intentional false allegations of abuse." The following scenario involves a "child who is or has been in foster care may talk about previous abuse, prompting someone to report it to the State's child abuse and neglect hotline, without knowing that the abuse in question happened in a previous home."

Probably the most obvious reason someone makes a false allegation of child abuse is for revenge. Often, false reports of child abuse occur when one parent files for divorce and the other parent did not want a divorce or wants sole custody of the child or children. An angry spouse may call the hotline or have someone else call the hotline to report a falsified history of physical or sexual abuse.

Now comes the hard part, proving or disproving the allegations made. CPS initiates an investigation that includes law enforcement to determine whether the abuse actually occurred. Once CPS workers learn that the parents are divorcing and there has been no previous history or calls about the family, it does not take them long to comprehend what is likely happening.

However, in order to be sure the abuse assertion is false an investigation ensues to ensure that any children in the home are actually safe. When false allegations occur during a custody dispute or are a result of revenge, the impact is not unlike the ripples that occur when one tosses a heavy rock into a lake. It appears as if the ripple effect is almost endless and the consequences affect everyone in the family.

Consider the following aspects of making false allegations of physical or sexual abuse. The reputation of the adult falsely accused may never fully recover from the accusations made. In fact, it may affect his or her current or future employment, even ending a career.

Next, consider what happens to the child when a false report of child abuse occurs. CPS and law enforcement will remove the child from the home, placing them into protective custody, and the interview and questions begin. The child may be required to have certain medical tests or examinations at a hospital looking for signs of physical or sexual abuse. These tests are invasive and traumatizing for a child of abuse. Can you imagine the tremendous confusion, anxiety and physical discomfort this child is experiencing during these tests?

Many states have enacted laws over the past several years that make it a crime for anyone who intentionally and knowingly makes a false allegation of child abuse. The charges and penalties vary by state - ranging from a misdemeanor to a felony – and include hefty fines, and even jail time. One reason people may not give a second thought to falsifying allegations of child abuse is that the caller can remain anonymous. Anyone making false allegations of child abuse must consider all of the consequences of their actions. Including the impact, it will have on the already overburdened system that was set in place to identify and protect children from living in unhealthy, incompetent or abusive places.

When CPS or law enforcement is investigating a falsified report of abuse, it prevents them from investigating real abuse cases. It is similar to someone calling 911 to have an ambulance take him or her to an appointment when they have family who assists them. Simply stated, false allegations of child abuse endangers lives and places considerable strain on the people working in CPS, law enforcement, the court system, and the medical community.

To report child abuse or neglect call the National Child Abuse Hotline at 1-800-4-A-CHILD or 1-800-422-4453.


Web Resources:
National Child Abuse Statistics, https://www.childhelp.org (accessed August 23, 2013).


Editor's Picks Articles
Top Ten Articles
Previous Features
Site Map





Content copyright © 2022 by Erika Lyn Smith. All rights reserved.
This content was written by Erika Lyn Smith. If you wish to use this content in any manner, you need written permission. Contact Erika Lyn Smith for details.