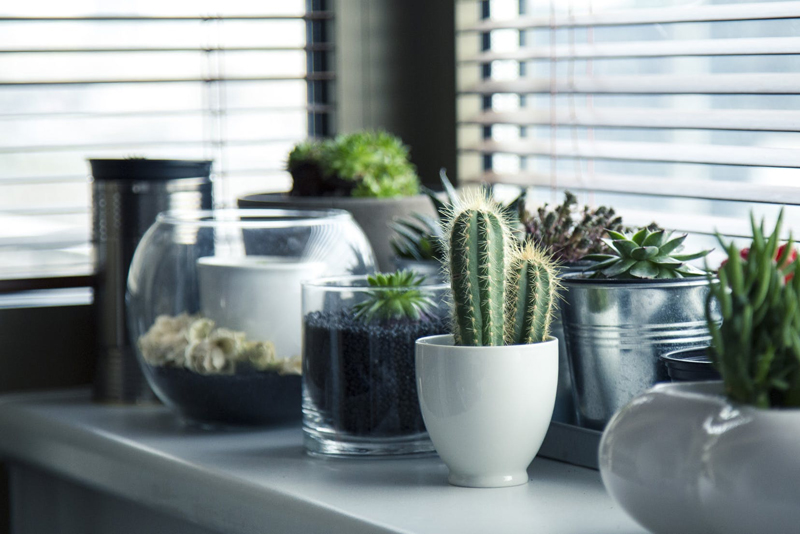 Native to Japan and Southern China, the Common Gardenia is a beautiful plant to keep in your home. Gardenias typically grown as houseplants are
Gardenia jasminoides
, and are also commonly called Cape Jasmine, Jasmine Rose or Gandharaj. Gardenias have an intoxicating fragrance that draws people in, enticing them to give growing it a try. You'll have to earn that wonderful reward, though, as Gardenias are a bit difficult to grow indoors. Experienced growers will have better luck than beginners, but don't be afraid to give it a go.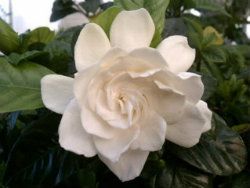 Gardenias need plenty of sun. Typically, part to full sun is recommended, but when growing indoors it is hard to give this plant too much sun. Place the plant in a location where it will get direct sun for a least a few hours a day, and bright light for most of the day. You may want to supplement with fluorescent lighting, especially in the winter.
Pot your gardenia in a potting mix that allows for good drainage and never let the plant sit in water. Keep the potting mix evenly moist. Gardenias need an acidic soil, and should be fertilized with a blend formulated specifically for acid-loving plants. You'll want to keep humidity higher than for your typical houseplant; this can be achieved with a humidity tray or by using a humidifier. Misting and grouping with other plants may also be helpful.
Another preference gardenias have is for cool night-time temperatures. If you can provide temperatures in the low 60s during the night, you will have a much happier plant. Temperatures should not be much higher than somewhere in the low 70s during the day.
Whitefly, aphids, spider mites are all potential pests of your gardenia. Spider mites can be deterred somewhat if the humidity is kept high. Checking for pests before bringing your plant home is of the utmost importance; if you bring a plant home that has an infestation, the treatment may be too harsh for the plant to handle. A healthy plant in a healthy environment is the key to getting your gardenia to thrive.
Gardenias can be propagated from softwood cuttings, pretty much any time of year. Remove any flowers or flower buds from the portion of stem being used to propagate. Keep the cuttings in a protected, humid environment, especially while the roots are still developing. Once roots are well established, pot up in groups of three or four small plants. The grouping will help the little plants fare better while they are growing and will result in much nicer adult-sided plants when they are established.
This site needs an editor - click to learn more!

You Should Also Read:
Poinsettias
Madagascar Jasmine
Houseplants Newsletter




Related Articles
Editor's Picks Articles
Top Ten Articles
Previous Features
Site Map





Content copyright © 2022 by Lisa Beth Voldeck. All rights reserved.
This content was written by Lisa Beth Voldeck. If you wish to use this content in any manner, you need written permission. Contact BellaOnline Administration for details.