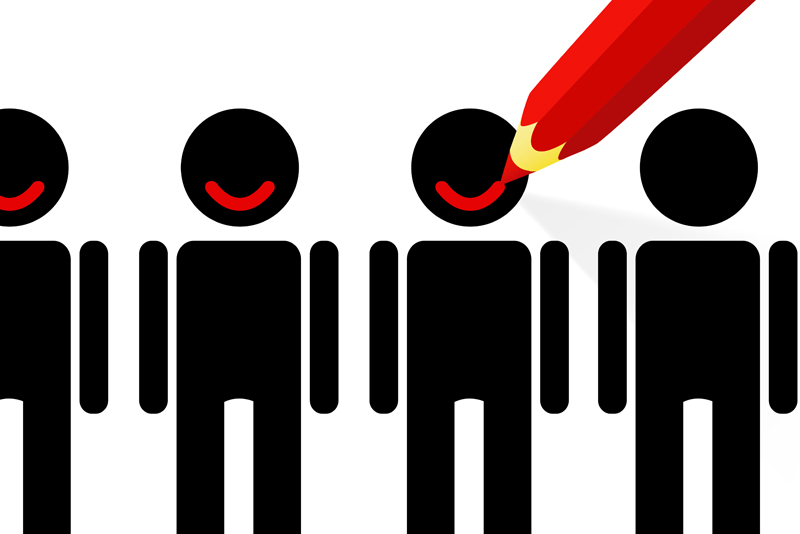 When we begin working the 12 Steps and we realize that what we do each day is no longer dictated by our addiction(s), we have to think about changing patterns of behavior. Some of these we will do unconsciously; others may require thought and effort. Until the obsession with drugs or alcohol or whatever addiction you have is lifted, (which by the way is a Tenth Step Promise) it is vital to consciously change our daily routines.

If you are new in recovery think about what you need to change to keep the old thoughts and habits from surfacing; and if you have been in recovery for a while, reflect about the changes you had to make and are there still some that need to be addressed. Some of the easier decisions might have been to steer clear of the alcohol aisle in a supermarket; or drive a different way to work to avoid temptation. I got rid of all the old wine glasses and changed the order in which I did routine things on the weekend.

But many of us have addictive personalities and fortunately, we recognize it in recovery. How many begin smoking or smoke more once they begin working the 12 Steps and are in recovery. I know people who hadn't smoked in years but once the drug or alcohol was taken away, their addictive tendencies hung in there. People in recovery can do anything to an extreme. We are a no-nonsense, give-it-all-you-got group and we don't do anything halfway.

The most difficult thing I think I have ever done was quit smoking after I quit drinking. If you are a smoker or you were a smoker, you will appreciate that this is extremely difficult for a variety of reasons. In a general sense (and I say "general" because the laws have become tough), smoking is not illegal, you won't go to jail, your relationships won't be destroyed, and it is out there no matter where you go—even the fellowship (outdoors and away, that is). So when I gave up cigarettes, I felt it was the last addiction I had. Little did I know!

Today I don't drink; I don't smoke but I am an addict in other ways. I accept my new addictions in a very lighthearted way. I'm not worrying about them. I'm not necessarily trying to eliminate them. At times, they make me laugh. Here is the "big" one. I am addicted to peanut M&M's. I have a huge glass jar on my kitchen counter and it is always full of my multi-colored delights! I kid around about the fact that it lends itself to being part of my décor and it goes with everything. I can't eat just one. Each evening when I get home from work, before dinner, I open the jar and take a handful of treats. After dinner I do the same; later on in the evening, the same. On the weekends there are multiple times. The jar is never empty. Before I run out, I make sure I have a new bag and if I don't, I kind of feel panicky. My husband never touches them so I don't have to share. This past Christmas we drew names for a small gift. In years past, I would have received a bottle of wine. This year I got peanut M&M's (only green and red ones). HOLY MOLY! What does all of this sound like? Could this be an addiction???

Yes, I think it is. But I'm not going to get all crazy, serious about it. I know I have an addictive personality. I know I could be addicted to a lot worse things than peanut M&M's. There have been other experiences that could have become dangerous addictions because they were, in fact, too much like drinking or smoking. I recognized that even when no one else ever would have. I'm not going to purposely try to eliminate these goodies from my day. I don't "need" them when I'm not in my own home. I don't hide them (not yet, anyway). So maybe I need to get to the gym a bit more because of all of these calories but then, I have an on-off addiction with the gym also!

The point to all of this is that throughout recovery (which is the rest of our lives) we are likely to develop a habit that becomes an addiction. In our quest to change our old habits and routines, it is not unusual for a new routine to become a habit and ultimately seem like an addiction. Unless it interferes with your sobriety, is harmful to others, and seems to be taking you down a road you would rather not travel, take it easy. Too many people get all bent out of shape because, gee whiz, if you are addicted to M&M's (example) that is just a craving for alcohol. My life no longer revolves around my addiction to alcohol or nicotine and I can't/don't want to relate everything I do in my new life to things in my old. My life today revolves around working the steps, going to meetings, sponsoring, writing this article, and doing what I can to walk the path my Higher Power put me on.

I'm sure my peanut M&M addiction will end and when it does I may find something to take the place of it or maybe not. Hey, what do you think of Ben & Jerry's?

Namaste'. May you walk your journey in peace and harmony.




Related Articles
Editor's Picks Articles
Top Ten Articles
Previous Features
Site Map





Content copyright © 2018 by Kathy L.. All rights reserved.
This content was written by Kathy L.. If you wish to use this content in any manner, you need written permission. Contact Kathy L. for details.