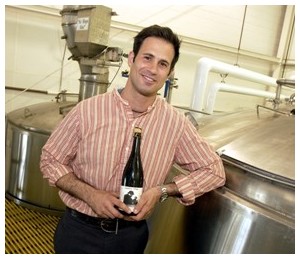 The Tenth Annual Big Beers, Belgians, and Barleywines Festival was held in Vail, Colorado from January 7-9, 2010, showcasing world class brewmasters and their favorite extreme beers – beers powerful enough to knock the living daylights out of any beer drinker who doesn't respect their magnitude. As an event that any true beer connoisseur proudly displays on his bucket list, the fest at Vail Cascade Resort & Spa is a marvel of over 200 specialty beers in miniature glass snifters amidst white linen tablecloths. Add the attitude and altitude of 8,150 feet above sea level, an AHA-sanctioned Homebrew Competition, two Brewmasters' Dinners, and seminars presented by the most audacious brewers on the international stage, and your head can't help but reel with pleasure.

"Out-of-the-box is the entire focus of our event," says Laura Lodge, co-founder and event coordinator of the festival. With her brother Bill Lodge, she has seen the festival grow from its beginnings at the 8150 Bar in Vail to The Tap Room & Sanctuary, Manor Vail Lodge & Conference Center, Vail Marriott Mountain Resort (Lionshead), and finally, to its current venue at Vail Cascade Resort.

Big names were as prevalent as big beers during the three day extravaganza. Sam Calagione, founder/owner of Dogfish Head Craft Brewery, Milton, Delaware, and Adam Avery owner/founder of Avery Brewing, Boulder, Colorado, served as hosts for the sold-out Thursday evening Calibration Dinner, the festival's first event that has traditionally teamed-up the dynamic duo as opening act for ten years. The event launched with a warm-up of hors d'oeuvres on the Creekside Terrace, followed by a double beer pairing for each of five courses in the Atwater Tavern on Gore Creek, coordinated in collaboration with Chef Adam Votaw of the Vail Resort.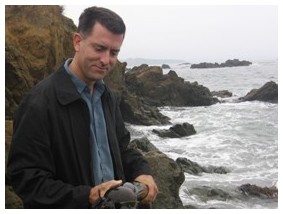 The following evening, Lodewijk Swinkels, Brewmaster for LaTrappe Bierbrouwerij Koningshoeven in Berkel-Enschot, the Netherlands, and Peter Bouckaert, Brewmaster of New Belgium Brewing Company, Fort Collins, Colorado hosted a sold-out Brewmasters' Dinner. This, too, was a double-beer-pairing, featuring a beer from each brewery for each of five courses.

For those with enough stamina, events ran non-stop throughout Friday and Saturday. A Welcome Reception featured 21 participants who each brewed a Commemorative Anniversary Beer marking the tenth year since the festival's inception. Every beer was a unique experience, one to be savored, each showing distinctiveness, yet extreme in style. In addition, each was poured by the owner, brewmaster, or both. A brief run through only a few examples is strong evidence of the diversity of thought among these talented beer crafters:

• La Trappe's signature Quadrupel aged in oak - Beer drinkers in the USA were privy to this richly complex, barrel aged beer, drenched in dark fruit, toffee and malt, with warmth in the throat ... the first time this barrel-aged beauty was served on American soil - from the only Trappist Abbey in the Netherlands.

• Strong Eisbock from Dry Dock Brewing in Aurora, Colorado – This malty heavy-hitter displays boozy character, earthiness, and a touch of heat.

• Old Geezer Winter Warmer from Pagosa Brewing Company of Pagosa Springs, Colorado – The "old one" celebrates Pagosa's presence at the BBBBF since the beginning, a 10th anniversary classic with malty presence, spices and a firm hoppy finish.

• Boulevard Dubbel from Boulevard Brewing Company of Kansas City, Missouri – A very limited edition for attendees and guests of the Boulevard Tasting Room only, this Belgian specialty beer is rich in tropical fruit, dates and raisins, with a touch of caramel sweetness and notes of brandy.

• Sierra Nevada Blend of Bourbon Barrel Aged Russian Imperial Stout with Scotch Ale – This big, malty sipping beer shows-off lots of woodiness, vanilla, sweet caramel, chocolate and notes of dark fruit.

• Ska Sour Ale from Ska Brewing of Durango, Colorado – As a winter seasonal, this lovely lady is inspired by barrel-aged Belgian pales, designed with the wild, earthy tartness that can only come from wild Belgian yeast.

• Das Boot German Pale Ale from Michelob Brewing Company of St. Louis, Missouri - In a far-stretch from the traditional Reinheitsgebot of Germany, this big rebel screams of German malts with imported hoppy notes.

Ray Daniels, founder of the Cicerone Certification Program, presented a pre-certification workshop, followed by the Cicerone Exam for those pursuing cicerone certification. The American Homebrewers Association sanctioned a Homebrew Competition featuring 204 entries, trumped by Best of Show Chase's Grit Imperial Stout, crafted by Greg Geiger of the Rock Hoppers Homebrew Club in Colorado. Geiger's Russian Imperial Stout has captured honors to be commercially brewed, will be entered into the ProAm at the Great American Beer Festival this Fall 2010, and will be available on tap at the Falling Rock Tap House and at Dry Dock Brewing Company.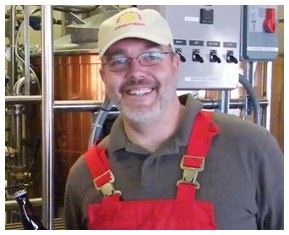 Brewmasters' Seminars kicked-off with featured Brewmasters Lodewijk Swinkels and Peter Bouckaert, followed by the Experimental Brewing Seminars presented by David Edgar of White Labs Yeast as moderator, Sam Calagione of Dogfish Head, John Mallett of Bells Brewery in Kalamazoo, Michigan, Steven Pauwels of Boulevard Brewing, and Kevin De Lange of Dry Dock Brewing. Julia Herz of the Brewers Association moderated an International Food and Beer Challenge.

The Commercial Tasting portion of the festival featured over 200 beers from 25 Colorado breweries and 51 breweries with global or national presence. For many beer enthusiasts, this was the crème de la crème of events. Since this is a connoisseur's festival, Laura Lodge devised a tracking system that depicted beer mugs printed next to descriptors in each attendee's program. As beers are tasted, they receive a check on the corresponding mug, allowing the tasters to sample a wide variety of available beers, while taking the time to speak with the brewmasters and enjoy the ambience.

It was easy for moods to be as gargantuan as the beer served. Whether tasting Mephistopheles' Imperial Stout from Avery, Krampus Spiced Weizenbock from Altitude Chophouse & Brewery, La Folie from New Belgium Brewing, or Friek from Odell's, the flavor of the day was big. BIG!

Cheers!

Photos, courtesy of Laura Lodge, are (from top): Sam Calagione of Dogfish Head Craft Brewery; John Mallett of Bell's Brewery in Kalamazoo, Michigan; Dry Dock's Kevin DeLange