12 Months of Beautiful Scents, Part I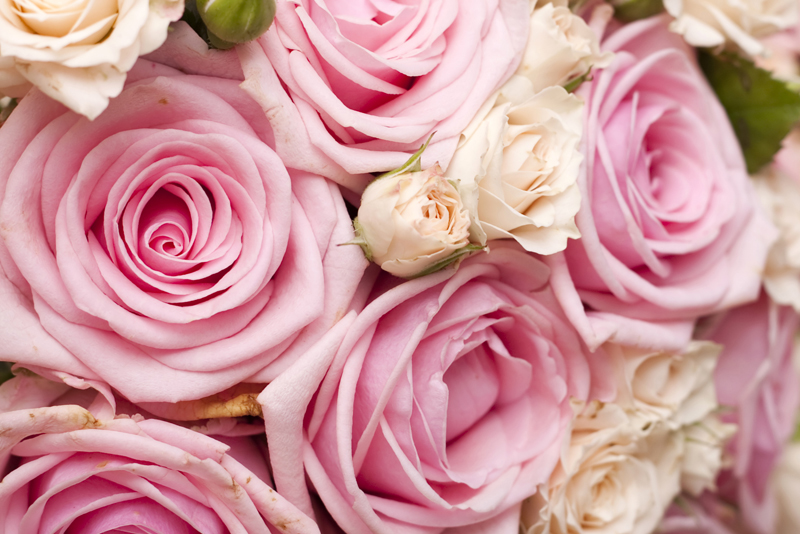 January gives us Eucalyptus the expectorant and decongestant. It relieves colds and flu. Exceptionally powerful with its germicidal properties, Eucalyptus has a strong influence on breathing.
Eucalyptus aids the entire breathing process. It can help regenerate lung tissue and function as a cough suppressant. It mixes well with lemon, verbena, balm, lavender and pine.
February is the month for sweet Mint, the oil of compassion. Mint acts as a stimulant, expectorant and aids concentration. By itself, Mint is almost always simple. Mint oil is great for using on aroma lamps to help scent a room. Like lemon and lemongrass, Mint helps to stimulate your brain. It helps people become clear headed.
Mint oil mixes well with eucalyptus and tea tree. What a powerful combination!
March brings us Grapefruit. Sweet sharp and refreshing, Grapefruit has an overall uplifting and reviving effect, which makes it a valuable scent to use when dealing with states of stress.
Grapefruit blends well with basil, bergamot, chamomile, jasmine, tuberose and lavender.
April is the month for Chamomile. When you feal grumpy, discontented or impatient, chamomile is a good remedy. It's good for you if you feel short tempered, overly sensitive or rarely satisfied.
Chamomile blends well with lavender, neroli, rose and geranium and is used often as a tea to calm an upset stomach.
May. Let's bring in the Lemon oil. Lemon oil brings images of freshness or a refreshing cool drink. Sicily has the reputation of producing the best known lemon oil.
Like all citrus tree oils, lemon oil has a shelf life of 8 t0 10 months. You can place it in the refrigerator to prolong its life. Lemon oil acts as an astringent and a disinfectant. Undiluted, lemon oil can be applied directly to insect bites to take away itching and avoid swelling.
Lemon oil blends well with lavender, pine, fennel, juniper and cedar.
June. Neroli takes us into June with its sweet scent. Neroli is one of the most expensive oils. It comes from the orange blossoms of the trees and one ton of the orange blossoms is needed to produce 1 quart of Neroli Oil.
Neroli has strong powerful psychological effects. It's helpful in treating depression and is often used as a "rescue remedy" in Bach flower therapy. Neroli helps to shift our moods when we are easily angered to a relaxed state.
Neroli is an aphrodisiac that teaches us to like and care for our bodies, to pamper ourselves. Neroli blends well with rose, lavender, sandalwood, jasmine and geranium.
I've covered the first six months of the year and in my next article I'll finish up with the remaining six month introducing you to more beautiful essential oil. Stay tuned for Part II
Life Never Smelled So Sweet!
Juliette's Website
Are you looking for a "love potion" for you and your man? Let's create one! The word aphrodisiac brings to mind all kind of erotic and sensual thoughts. Did you know that it comes from the name of the Greek Goddess Aphrodite?
Known for beauty, love, sensual rapture, desire and passion, Aphrodite sparks that inner fire that most are looking for but are possibly to afraid to mention. In other words when you use aphrodisiacs in food or perfume, you have a tendency to get all hot and bothered.
Two of the most famous essential oils used to create aphrodisiac perfumes are Rose and Jasmine.
Rose essential oil is often referred to as harmonizing, comforting and romantic. Liked by some women but not by all.
Jasmine essential oils are said to be seductive and sedating. Jasmine has been used in India as an aphrodisiac for centuries. Jasmine's scent is warm, floral and deeply inviting. Jasmine's been found to stimulate the senses without any negative side effects. Liked by some but not by all.
If Jasmine and Rose essential oils are liked by some and not by all why are they used in most perfumes? It's the synergy that's created when they are blended with other essential oils.
For instance, Sandalwood is an essential oil that creates an exotic, sensual atmosphere with a reputation as an aphrodisiac, especially when blended with Ylang Ylang.
Vanilla Essential Oil has a sweet aroma with aphrodisiac effects. It's subtle but certainly can't be ignored.
Cedarwood is a sleeper to most people but in the aphrodisiac world cedarwood essential oil is known to arouse sexual desire particularly in men.
There are many ways to use essential oils as aphrodisiacs. You can use them as single note perfumes, as a blend in diffusers, as a spray mist for your bed sheets, a body oil or as a perfume blend that you create for personal use.
I've included a simple but interesting combination of essential oils for you to use as an aphrodisiac. You might want to substitute other oils in place of the ones listed below but keep in mind that the choice of oil will dictate the amount you use in your blend.
Have fun with it! I've given you the choice of essential oils or fragrance oils (not as pure as essential oils and often more synthetic). Fragrance oils are far less in price and will give you that overwhelming sweet rush aroma that you're used to in mall stores. But if you're true to aromatherapy and natural perfume, use your essential oils.
Perfume Aphrodisiac
Ingredients:
3 drops sandalwood essential/fragrance oil
2 drops vanilla essential/fragrance oil
3 drops cedarwood essential/fragrance oil
1/2 pt (300ml) 70 percent grain alcohol (NOT rubbing alcohol!) or vodka
Directions:
Pour the alcohol into a bottle .
Add the oils and shake well.
Leave for 1 week.
An aphrodisiac is a powerful way to enrich a romantic evening but who says that Romance is just for evenings?
Life Never Smelled So Sweet!
Juliette's Website
https://nyrajuskincare.com


Related Articles
Editor's Picks Articles
Top Ten Articles
Previous Features
Site Map





Content copyright © 2022 by Juliette Samuel. All rights reserved.
This content was written by Juliette Samuel. If you wish to use this content in any manner, you need written permission. Contact Juliette Samuel for details.