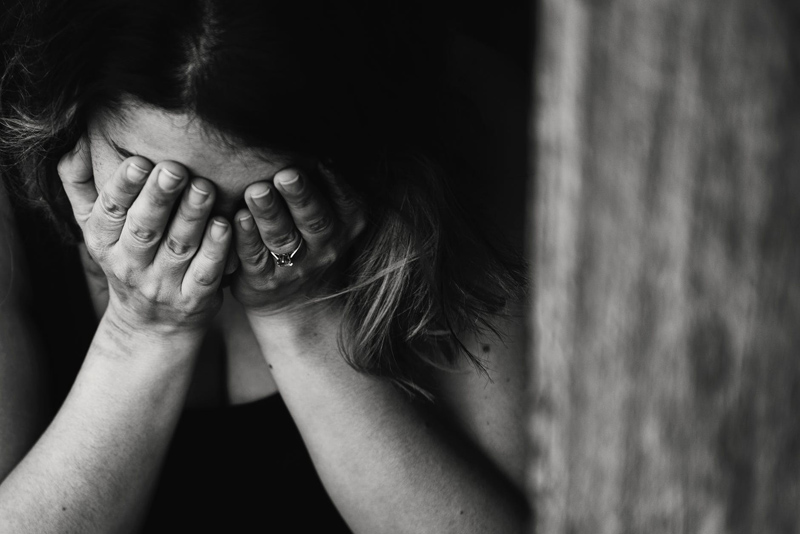 I must start this article stating that it is with a very heavy heart that I write this piece.

In homes in which female partners or spouses are being abused, there is a very high likelihood that the children involved are also being abused. Quite honestly, many times the only way a child abuse victim has of fleeing the harm they are daily subjected to, is through their mother. Until their mother makes that decision to leave, both she and the children involved will continue to be abused.

Leaving an abusive partner or spouse is no easy thing. Many people in our society often question why the female victim doesn't just leave her abuser? It's as if they should just wake up one day, decide they have had enough, and leave.

There are many factors that the female victim must take into consideration. Factors such as how she will provide for the children, should they leave their abuser; where they will stay until they can find a safe home for all of them where their abuser cannot find them to further intimidate and abuse them; the knowledge that while a child needs their father, is it in the child's best interest to remain with a father that consistently beats them, emotionally batters them, or sexually abuses them? These are all factors to take into consideration. Lastly, there is the fear that should she take the children and flee the abuse, their abuser might hunt them down and kill them. This is a very real fear and is not to be taken lightly! It does happen!

Women, when taking that courageous step and asking for help, are instructed to take the children and flee to a safe home – better known as a domestic violence shelter. This is a shelter in a secret location that houses women and children that are being abused. The staff employed by these shelters work diligently in helping the women and children get a fresh start, as well as helping with advocacy in court and finding appropriate resources.

HB 2250 is the The Uniform Child Abduction Prevention Act. HB 2250 could very likely prevent the women from taking the children involved and fleeing to safety. Instead, if this bill passes it will actually cause a great number of child abuse victims in Hawaii to be in the custody of their abuser. There is no sugar coating this bill. It is what it is and it dramatically affects the children of Hawaii. A representative from Child Protective Services allegedly admitted to the fact that after they have listened to each side of both parents, they are sometimes left to leaving the children in the care of the parent with the better job, higher income, and better housing. This is not OK! This is not how a custody case is to be decided when there are allegations of abuse.

Those in the professional realm that are assigned to the case must dig deep while investigating. It is not as simple as deciding who has the biggest house and higher income. Abuse knows no boundaries. Just because an individual has the biggest house and the best paying job does not make them the best choice for custody of the children involved.

The passage of HB 2250 means that any mother who takes the children involved and flees to a domestic violence shelter, or leaves the State of Hawaii to stay with safe family members, could be accused of child abduction. As I said in the beginning, my heart is very heavy as I write this article.

When a mother comes to me and asks me what her resources are, should she decide to take the children involved and leave their abuser, what should I now tell her? Should I tell her that in the State of Hawaii, she and the children no longer have a right to be safe? Should I tell her that by law, she must stay in the abusive relationship, even if she and the children are being battered in any form? Should I tell her that while I am sorry for her, she has no way out? If HB 2250 passes into law, this is exactly the message that the State of Hawaii is sending the female victims of domestic violence and child abuse victims.

What message are the lawmakers in Hawaii sending to their keiki? Don't think for a second that this bill will not affect the children. The children that hide quietly and sob silently, as their mother is battered and beaten, will understand one thing. The children that raise their hands to cover their faces so they are not struck one more time will understand one thing. The children that are being subject to any form of sexual assault will understand one thing. The one thing they will understand is that if mommy can't get anyone to help, how in the world will anyone listen to them and help them? They will understand that no matter how bad it is, they will be forced to live with the very person that beats them up, in any form.

My heart is breaking for the children of Hawaii tonight. Should this bill pass, what a tragedy that will be for our keiki. A very real tragedy for the most precious beings.



Related Articles
Editor's Picks Articles
Top Ten Articles
Previous Features
Site Map





Content copyright © 2022 by Kelli Deister. All rights reserved.
This content was written by Kelli Deister. If you wish to use this content in any manner, you need written permission. Contact Erika Lyn Smith for details.