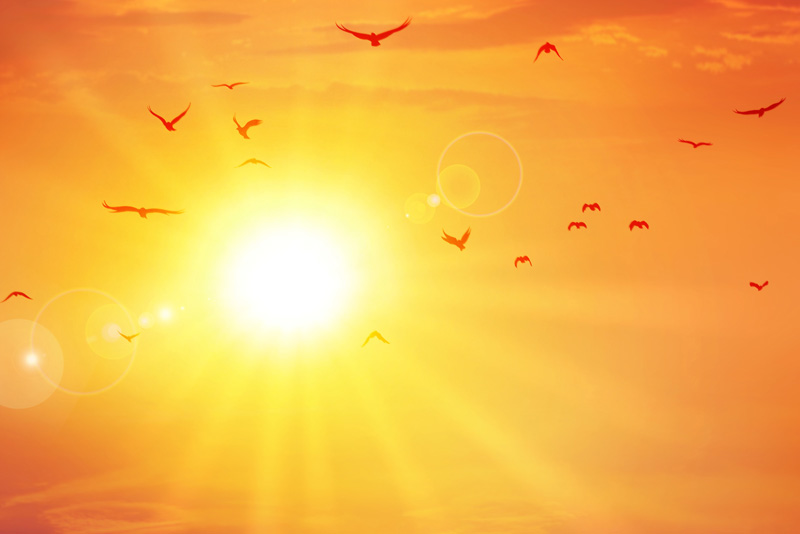 Few people do not know of Judas Iscariot, the "disciple doomed to destruction". (John 17:12) He was one of Jesus chosen disciples. He followed Jesus, spent hours with Him listening to His teaching along with the others. He witnessed the miracles. He witnessed Jesus' love and compassion. How could his heart have been so hardened that he missed falling under the spell of the Son of God? How could he have missed Jesus' true message of God's love?
Let's look at what we know of him.
Judas pretended to be a true follower of Jesus. He witnessed all the miracles and saw Jesus' love and compassion. He was there when Jesus taught about the Kingdom of Heaven. How many of us would have loved to watch Jesus give sight to a blind man and heal the legs of a cripple. However, we have the Bible and know the whole story. Judas must have thought, as many did at that time, that Jesus would become a political king and rule the nation. In his greedy mind, this must have meant honor and riches for himself.

Judas was greedy. He was entrusted with the apostle's money. He carried the money bag, which we are told that he helped himself to.

John 12 tells us of a dinner given in Jesus' honor, hosted by Martha and Mary, the sisters of Lazarus, the man who Jesus raised from the dead. During the dinner, Mary in a display of unashamed worship, poured a pint of pure nard, an expensive perfume, on Jesus and wiped His feet with her hair. Judas objected loudly, saying that the perfume could have been sold and the money given to the poor. Jesus rebuked him and defended Mary. Mark 16:6-10 tells us that it was after this dinner that Judas went to the chief priests to make his deal to betray Jesus.
Even though Jesus knew that Judas planned to betray him, He gave Judas several chances to admit his deceit. Read John chapter 13 for a touching picture of Jesus' love for all of His disciples.
As Jesus and His disciples prepared to share the last Passover meal together, Jesus shocked and humbled them by taking the part of the lowest servant and washing their feet. Judas was there. Jesus washed his feet also. While He did this Jesus taught them about spiritual cleansing and serving each other. Jesus said, "And you are clean, though not every one of you."
As they were at the table, Jesus said, "I am not referring to all of you… He who shares my bread has lifted up his heel against me. (Lifted up his heel, in Hebrew referred to brutal violence.)
Later He said, "one of you is going to betray me."
(emphasis added)
In the Hebrew culture, at the Passover meal, the father of the family gave honored guests pieces of bread dipped in wine. This was Jesus' final appeal to Judas as He handed him the bread. At that time, Judas allowed Satan to take full control of his heart and he went out into the night.
On the night of Jesus' arrest, Judas led a group to Jesus' private retreat, where He was alone with His disciples. Judas stepped forward and greeted Jesus with a kiss, the signal for the men to take Him.
After Jesus had been condemned to death, Judas became filled with remorse. He went back to the chief priests and elders and tried to return the money they had given him. He confessed that he had betrayed an innocent man and when he left them he committed suicide. (Matthew 27:3-5)
Judas was truly sorry for what he had done. He even confessed it, but he never asked the Savior for forgiveness. We know that Jesus would have forgiven him and Judas would have entered into eternal life. Instead, it is likely that he is in hell, shut away from the love of God for eternity.
As we read about Judas Iscariot, Jesus is teaching us still
.
Know that even if you have committed the worst of crimes, it is not too late. You can confess your sin, repent and ask Jesus for His forgiveness. He is faithful to forgive.
Even though Jesus knew Judas' heart and knew that he would betray Him, He kept giving him the chance to repent. Do you know someone with the hardest of hearts? Keep on loving them. Keep giving them the chance to know Jesus and His forgiveness.
I welcome your comments on this article in the Christian Living forum. Post your comments in
this forum posting
.
What can you do?


Names of God Ebook
Almighty God. The Creator of heaven and earth.
Our God is given names in Scripture
that describe the characteristics of His personality.