Six Months of Beautiful Scents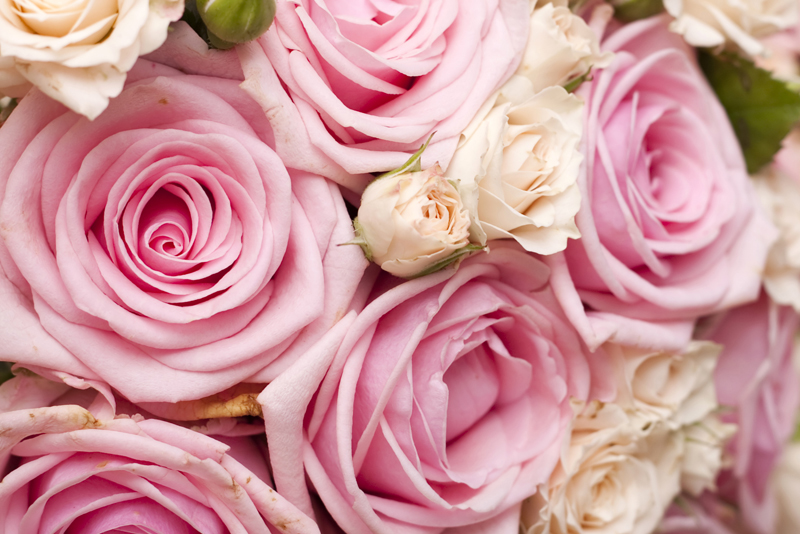 This is the second part of an article that was done giving you a years worth of scents. It's like having a favorite scent for each month and looking forward to it's experience.
We begin the second half of our journey with the month of July. July brings us Lavender. Books are written about Lavender and it's healing properties but how many talk about the different kinds that exist.
Lavender comes in two different kinds. Lavandula officinalis a small plant with only a handful of blossoms and Lanandula angustifolia a larger plant with 20 to 30 blossom clusters. Lavandula officinalis is considered to have more powerful healing properties, and is the one preferred by aromatherapist. The essential oil from this plant is called lavender extra. This oil is rarely available. To bad for us.
The wild lavender, Lavandula officinalis, has greater healing qualities, than its cultivated counterpart that grows in lower terrain. Lavender oil is beneficial in treating wounds, eczema, boils, dermatitis and fever blisters as well as open leg ulcers and muscular pain. Lavender is one of the few oil that can be used neat, applied directly to your skin without being diluted.
Lavender mixes well with bergamot, orange, lemon, geranium, pine, neroli and rose. It's great for all skin types, hair loss, detoxifying and deodorizing. Lavender has always been used in perfum blends and room deodorizers.
August leads us into Patchouli. Patchouli is pungent and powerful, exotic, sweet and spicy. One of the best essential oils for skin care, it tones and tightens your skin to prevent sagging after weight loss.
Patchouli is often used as a base note in perfumery. It provided the unforgettable fragrance associated with the flower power of the 1960's and '70's. In India patchouli sachets are used to scent clothing and protect them against insects.
September is the month for Clary Sage. Clary Sage can be taken orally (under a professional physicians care). When taken internally or used as a shower gel or added to a sponge bath, Clary Sage Oil helps reduce hot flashes. I'll take two bottles please!
Clary Sage is a very relaxing oil. When you combine it with Jasmine, Sandalwood, Geranium, Vetiver or Tuberose, it becomes a very intriguing product. Clary Sage is often used by people involved in creative work. It opens the path to the unknown, the creative and the intuitive. It's actually part of the mint family.
October, my choice is Ginger! Spicy, sharp warm and pleasant. Ginger is warming to the emotions and aids memory. Ginger is a stimulating oil yet grounding too.
Ginger is often hailed as an aphrodisiac, Ginger is a valuable remedy in cases of impotence. Try blending it with Cinnamon, Coriander and Rosemary and see if it works for you.
November brings in the essential oil of Pine. November and Pine, seems like a great match. Pine is a familiar ingredient in soaps and bath salts. It often acts as a deodorizer and disinfectant. Pine Sol anyone?
Pine blends well with cedarwood, cinnamon, clove cypress lavender, rosemary, thyme and tea tree essential oils.
Last in our scent parade is the month of December. December has been assigned Juniper Berry. Juniper berry acts as a tonic for oily and congested skin. It purifies and diminishes acne, psoriasis and swelling to the skin.
Juniper berry is known for detoxifying. It blends well with Bergamot, Benzoin, Geranium, Grapefruit, orange and lemongrass. It's used as the middle not in perfumery.
The fact that you would have these essential oils in your house is a testament to your understanding of natural perfumery. Just to be able to smell the pure essence of them is a gift unto it's own.
You've been guided through a year of wonderful essential oils and the possibility of creating scent blends that will change your life forever. Promise yourself that you will have fun with these oils by creating your own unique perfumes.
Until next time …
Life Never Smelled So Sweet!
Juliette 's Website,
https://nyrajuskincare.com


Related Articles
Editor's Picks Articles
Top Ten Articles
Previous Features
Site Map





Content copyright © 2023 by Juliette Samuel. All rights reserved.
This content was written by Juliette Samuel. If you wish to use this content in any manner, you need written permission. Contact Juliette Samuel for details.