Mad Hatter Tea Decor. and Crafts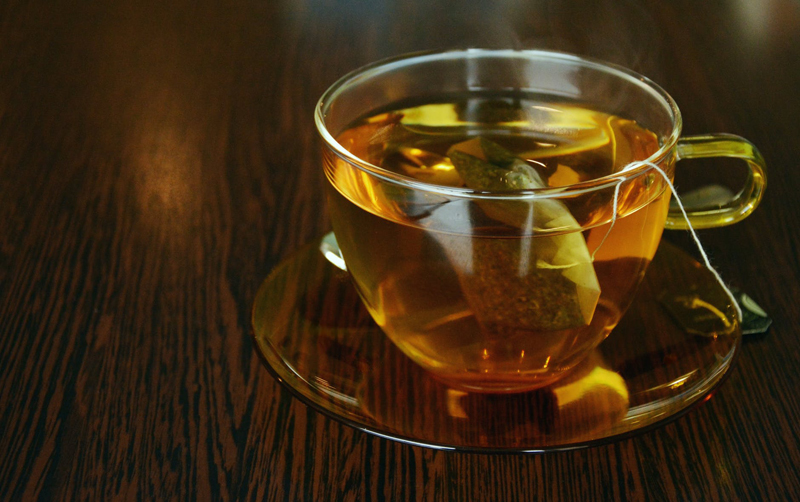 Mad Hatter Tea Décor. and Crafts

This is article two in the short series of Mad Hatter Tea Party Ideas and crafts. Here I will introduce ideas for your party as well as some really neat and easy craft ideas to help you hold the perfect tea party for children as well as adults.

Lewis Carroll, as previously mentioned, is the author of Alice in Wonderland and Through The Looking Glass and What Alice Found There. He was eccentric and had the flair for whimsy. So when we think of a Mad Hatter Tea we think of a party that will be full of fantasy and whimsy.

There are many versions of "Alice" out there and numerous ideas of really what the author had in mind when he wrote about the very wacky Mad Hatter, so your version of the tea party itself will not be wrong!

Think topsy-turvy, think off-kilter, colorful and surprising and you'll be right on your target! Turn your house or your backyard into a nonsensical afternoon/night of fun.
Here are a couple of ideas that I hope you will be able to use to complete your tea party fun.

First send out colorful invitations that can easily be made with simple card stock and glue sticks, fine-tip marker, and stickers, scrapbook supplies or simple craft foam. Your imagination had no boundaries, and most if not all things can be purchased at your favorite craft and even party stores now. Don't forget to make sure you include that it is a Mad Hatter Tea Party!

Now to transform your home, if you can- it would be great to have the party out in the backyard, but climate often precludes us to an indoor venture! Don't fret; bringing the outdoors in is easy. For the overall look if you do have tall potted plants bring them to the area that the party will be in just for fun. If you are having the tea party outside string hanging Chinese lanterns from the trees (can be bought battery operated at famous chain import stores) Buy them in different colors and shapes. These also can be brought into the house string them on some kite string and span them across the room and over the table.

For more cool decorations, take a deck of playing cards and pull out all of the heart cards. Using kite string and a hole punch, punch a hole in the top of each card and string together for an instant heart mobile. Looks great, don't forget to use the queen! Can hang from lamps, over doors or from trees if outside. String as many as you would like together, even use different lengths.

Setting your tea table is easily achieved. Most party stores carry wacky print plates or mix several colors. Make sure that tea cups are mismatched. Tea cups can be bought at flea markets, goodwill stores, and antique stores for small change each. Bring out as many tea pots as possible; more is better line them up and fill each one with herbal iced tea. Floating a strawberry in the tea cups will bring some giggles.

Buy several tiny bags of confetti. There is a myriad of types available and a little goes a long way! Put confetti in a long line in center of your long table. Stick some of that confetti inside balloons too! Buy several red and white carnations for the table bouquet.
Make sure all the chairs are mismatched. Make sure, however, if you are hosting a birthday boy or girl, decorate their chair with streamers or flowers. This is to make their chair special.

Here are some simple food ideas: can do trays of finger sandwiches or cut the finger sandwiches into shapes like stars and hearts. Fill the sandwiches with peanut butter and jelly, (make sure no one has a peanut allergy ahead of time), tuna finger sandwiches, how about peanut butter and banana? Sound yummy? How about cream cheese on celery logs (or dare I say this) spray cheese on celery. The kids love that stuff! Yikes, that's wacky! Simple desserts are great for the kids. Cupcakes are loved by all. Tint white frosting and come up with a wacky color. Plop one giant gumdrop on top! There are a great many nonpareils and sprinkles to use that can play along with our theme. Heart shaped cookies are easy to make or even buy. Make a sheet cake and buy toppers that are available at most cake or party /craft stores.

Here is a very simple craft that the children can make with your supervision. Purchase plain straw hats for girls and plain baseball hats for boys. They are relatively inexpensive and are usually available at craft/party stores. Gather funky, fun things like giant flowers Gerber Daisies or sunflowers. Use things like pipe cleaners, ribbons, beads, buttons, and plastic animals and cars. Have children design a "mad" hat. Let the children pick the items and adhere them on with glue dots. They are easy and usually no mess; just peel and stick.

And finally, if you are playing outside in the yard please pull out the old croquet set! Play chess with older children. Watch the Disney version of Alice in Wonderland.

P.S. All of this can be done with adults, just amp. up the food, use hot tea and sugar cubes or tea cocktails. And by all means ask the adults to dress up in any of the characters from Alice in Wonderland. Try your hand at making a "slanted" cake! Buy sheets of pre-made fondant to decorate your cake. And watch the new release of Alice coming this March 2010 staring Johnny Depp.

Enjoy the madness! How divine!

You Should Also Read:
Mad Hatter Tea Party


Related Articles
Editor's Picks Articles
Top Ten Articles
Previous Features
Site Map





Content copyright © 2022 by Mary Caliendo. All rights reserved.
This content was written by Mary Caliendo. If you wish to use this content in any manner, you need written permission. Contact Mary Caliendo for details.