Oxalis, the Shamrock Plant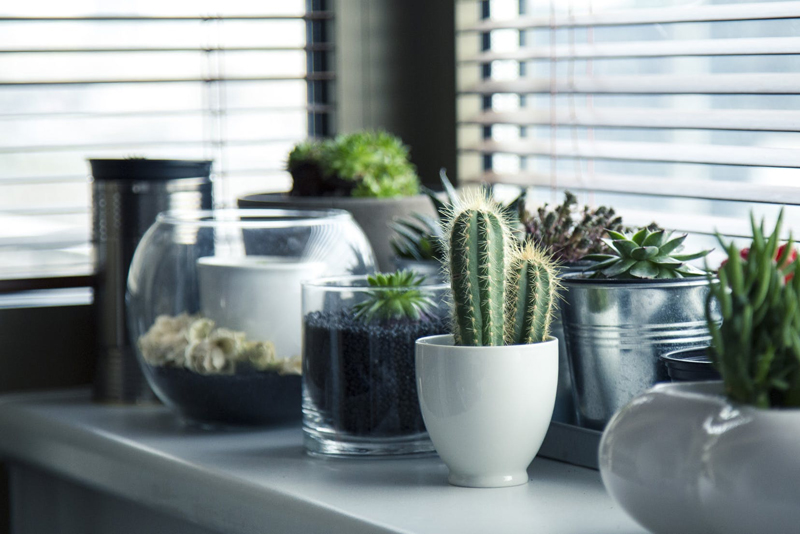 Oxalis is a common houseplant known as the False Shamrock or Shamrock Plant. Unlike true shamrocks, Oxalis are not clovers. They resemble clover, but are a more attractive version to grow at home. The leaves of Oxalis can be bright green, deep purple or maroon and can even be found in interesting combinations of those colors. Oxalis flowers are pink, white or yellow.

Provide plenty of bright light for your Oxalis; too little light can cause your plant to get thin and weak. Place the plant in a southern window (northern if you are in the southern hemisphere) or possibly a western or eastern. Better yet, let your plant spend time outdoors during good weather for a boost…just be sure to acclimate the plant first.

Oxalis enjoys being in pots that provide a tight fit. You want to be able to water the pot thoroughly, often. Smaller pots will dry out more rapidly, protecting the bulbs from over-watering and potential rot. Water the plant so that water makes it all the way through the pot and trickles out the bottom. Dump out any excess water. Water again when the potting mix is dry.

If the leaves of your plant are hanging down, do not automatically assume that the plant needs water. Oxalis leaves do this every night when the light level gets low. The flowers will also close. In the morning when the light returns you plant will perk right back up.

Oxalis, like all bulb plants, experiences periods of dormancy. You'll notice that the leaves and flowers will die back, turning yellow. If you are not sure that the leaf-yellowing is the onset of dormancy (for instance, if it may be too much water) take the plant out of the pot and check the roots. If they are brown and mushy, it is over-watering, not dormancy. Cut back the dead plant material and stop watering until you see new growth appear.

Propagation of Oxalis is done by division. Simply split the plant up into smaller portions and place them in their own pots. Keep the plant out of strong sunlight until you see new shoots begin to appear.

You will not typically see many pests on Oxalis. Check beneath the leaves for aphids, spider mites and other pests before bringing it into your home and you should be fine. If you ever do end up with an infestation you can't get a handle on, simply wait until the plant goes dormant again. Remove all the leaf litter and the bugs are gone!



This site needs an editor - click to learn more!

You Should Also Read:
Easter Lily
Peace Lily
Houseplants Newsletter




Related Articles
Editor's Picks Articles
Top Ten Articles
Previous Features
Site Map





Content copyright © 2022 by Lisa Beth Voldeck. All rights reserved.
This content was written by Lisa Beth Voldeck. If you wish to use this content in any manner, you need written permission. Contact BellaOnline Administration for details.