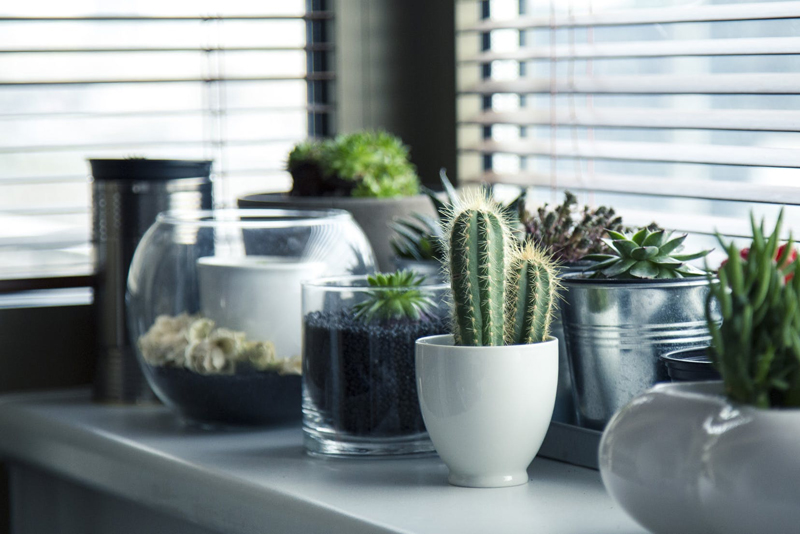 The most popular potted plant in the springtime is undoubtedly the Easter Lily, or
Lilium longiflorum
. There are several varieties of lily that are marketed for Easter sales, but "Nellie White" is the one you are most likely to see in the store. Whether you are the type to purchase an Easter Lily for the rich symbolism or simply for the intoxicating fragrance, you understandably want to enjoy it for as long as possible.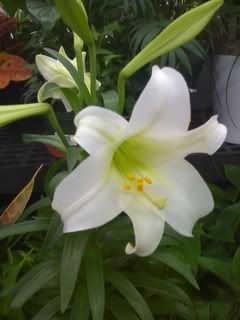 When purchasing an Easter Lily, there are several things you can look for that will extend the life of your plant. A healthy plant will be free of insects so make sure to check for them right away. Look for actual insects, but also for evidence of their existence: chew marks, sticky substances on the leaves, webbing under the leaves, or other unhealthy-looking blemishes on the leaves or flowers.
Select a plant that has unopened flower buds on the way. If they are all already open, the plant may be nearly finished blooming. Once you have the plant at home you can carefully remove the yellow anthers inside the open flowers. These are the pollen-bearing parts of the stamen and can get very messy. Lily pollen will stain everything it touches, so be careful. Removal of the anthers will extend the life of the flowers, especially if done right after the flower opens and before the pollen begins to shed.
Keep your lily somewhere cool. Lower temperatures will decrease the speed at which the flowers open and also the rate at which they senesce, or fall off. Daytime temperatures in the low 60's are best, with a slightly lower temperature at night. Don't place the plant near a drafty window for cool air as it may cause the flowers to fall off. A place somewhat away from the window is good, especially if it provides bright but diffuse light.
Be careful not to over-water your Easter Lily. As with all bulbs, too much water can be lethal. Make sure there are holes in the bottom of the pot and never let the plant sit in water.
These lilies, like most, are considered to be extremely toxic to cats. The ASPCA lists as symptoms of lily ingestion by cats: vomiting, lethargy, loss of appetite, kidney failure, and ultimately death. Easter Lilies are not considered toxic to other species, though eating them is not advised.
Easter Lilies can't grow and bloom indefinitely indoors. They need an extended cool season to prompt next year's flowering which is best provided naturally outdoors. When the plant has finished its show for the year, continue to care for it indoors until the local frost-free date has passed. The lily can then be transplanted into the ground and enjoyed as an outdoor plant. The "Nellie White" variety is hardy to about Zone 5.
This site needs an editor - click to learn more!

You Should Also Read:
Poinsettias
Christmas Cactus
Houseplants Newsletter




Related Articles
Editor's Picks Articles
Top Ten Articles
Previous Features
Site Map





Content copyright © 2023 by Lisa Beth Voldeck. All rights reserved.
This content was written by Lisa Beth Voldeck. If you wish to use this content in any manner, you need written permission. Contact BellaOnline Administration for details.