Is Childhood Obesity Neglect?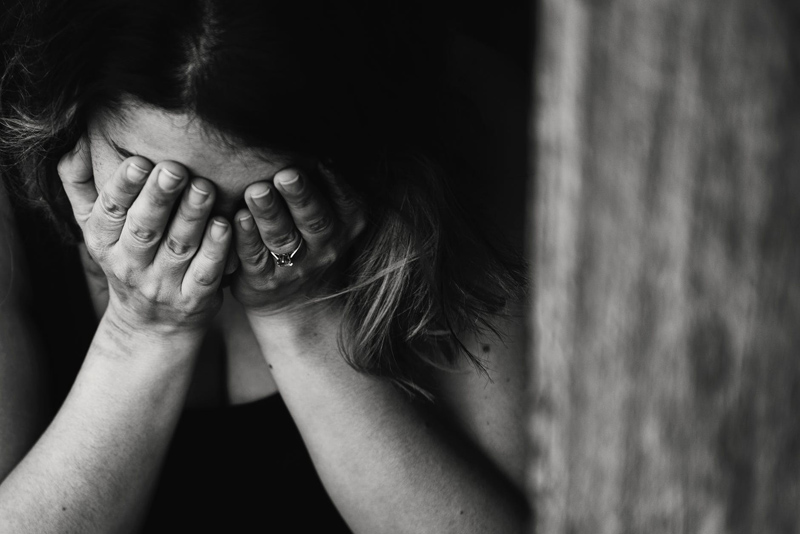 Sometime early last year, I read an article on a parent who was facing allegations of possible child neglect because her child was morbidly obese. That raised the question for me on whether or not childhood obesity should be considered neglectful, on the part of the parent. At that point, I was forced to look at how I perceived our society to be in the area of food and eating habits. This is also something I have been looking at on a personal level because I am also obese and want to change my eating habits as well.

I want to start with eating habits in our society. Everything these days is about foods that are fast and easy to make. In households where both parents are working, this is especially true because by the time both are finished with work, there is little to no time for long meal preparations. Many families eat out at fast-food chains because it is a quick meal with easy clean-up.

Many families also have children that are involved in sports activities after school hours and one or both parents attend those sporting events. Add to that homework time, each evening. I know from experience that this consistently took a long period of time each night with both of my children. Some families in this situation may choose easy and microwaveable meals for dinner, since it is quick to make and has easy clean-up. Many of the child microwaveable meals look very attractive to the child on the cover of the box. Meanwhile, this does not mean that it is a healthy meal for the child.

Both scenarios I have discussed have a general theme of quick to prepare meals and little to no clean-up time involved, allowing for more time to do homework, sports, or just spend time as a family watching television or playing a board game.

I have noticed that from schools to hospitals, there are vending machines with snacks and drinks available with the toss of a coin. Most of these snacks and drinks are filled with sugar and packed with calories. Yet, again, the focus is on food that is easily obtained and quickly eaten with little to no clean-up involved.

Lastly, another important factor in these current times is that of computer use and video games. We have become so technologically advanced that much of our time, as a society, is spent on computers, chat rooms, video games, emails, MySpace, and the newest and hottest – facebook and Twitter. In our society, computer knowledge and use is very important. Many children today prefer to be on their computers and video games, rather than outside playing games and sports. I remember spending a great deal of my time outside as a child. My favorite thing to do was play basketball and ride bikes. Computers and video games weren't really an issue with my generation.

With all of these factors I have listed above, the real question is who is responsible for childhood obesity in our society? Are the parents the one to blame? Are they truly being neglectful when their child is obese? I have thought about this for some time. There is only one scenario which I would say suggests that the parent is responsible for neglect when it comes to their child's obesity. This is the parent that has the means to be able to provide healthy snacks and meals for their children. Yet, they choose snacks loaded with sugar and fat and prepare meals that are high in fat content, calories, and sugars.

This type of parent is aware of their child's obesity, yet makes no attempt to correct it. They are aware of the health risks involved in their child's obesity, yet they make no attempt to change their child's diet. They continue to provide their children with the same foods and incorporate no exercise into their child's daily routine.

I do not believe that the majority of parents with obese children should be charged with neglect. However, I do believe that those parents that have children with health issues that are caused by the obesity should be responsible for their actions. I believe that obese children should be closely monitored and their diets changed to help them to have healthy eating habits. I also believe that exercise should be incorporated into the obese child's daily routine, in the hopes of losing the extra weight.

I know this is a touchy subject. Furthermore, I am aware that not everyone will agree with me on this issue. However, in our nation we have a very high percentage of obese children. We must begin to look at preparing meals that are healthy, as well as not eating out as much as we, as a society, have become accustomed to, myself included. Parents should be responsible for their child's weight and diet. Children do not know any better. They learn what they are taught. If the child is taught healthy eating habits and exercises daily, they will grow up to incorporate those same habits into their lifestyles, as adults.

Does this mean that if we see a child that is obese, we report the family to Child Protective Services? No. Those that are in the realm to help these families with obese children are the doctors and nurses who care for them on a regular basis. If the doctor feels that the child is being neglected in this area and they are concerned with the child's health issues, they should make the call. Those in the medical field that know the child personally are aware of all health issues due to the child's obesity. For instance, if a child is diabetic and the parents are not actively helping to keep it in check by watching their child's diet, then the doctor should definitely step in. Help for obese children should come from the medical professionals in the child's life.

If you know someone whose child is obese, don't hesitate to speak to the parents. Don't expect a favorable response the first time, because defenses may be high. However, you can offer to take the child out on a hike, to a local garden or swimming pool, or go on a bike ride together. Perhaps you can take the child out once per week for exercise and lunch. Utilize that time together to teach the child healthy eating habits. A great way to do this is to buy a cookbook specifically for children and teach the child to cook in your kitchen. This will not only be a fun time for them, but will also foster good eating habits. There are ways that you can help the children in your life to lead healthy lives.



Related Articles
Editor's Picks Articles
Top Ten Articles
Previous Features
Site Map





Content copyright © 2022 by Kelli Deister. All rights reserved.
This content was written by Kelli Deister. If you wish to use this content in any manner, you need written permission. Contact Erika Lyn Smith for details.