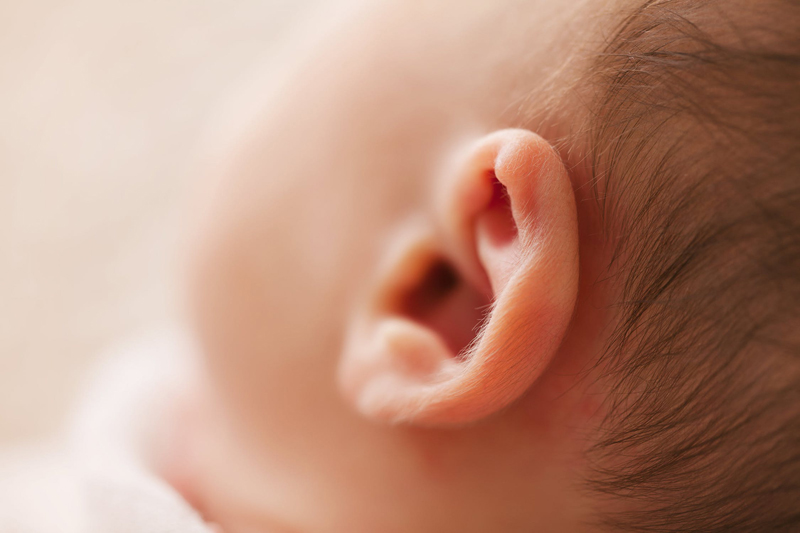 Do deaf people have a harder time getting and staying in work? If they get their hearing back (through say, a cochlear implant) does this improve their position?

Discrimination can take many forms from not being able to get the education to follow a chosen career path, not being able to get a job in the first place, through to working in unskilled jobs, earning less than hearing counterparts, unrealistic expectations in job performance and bullying.

Adler in her book review says research shows that a deaf/hearing impaired person has to be better educated than their hearing counterpart. 92.7% of deaf people in professional and managerial positions had degrees compared to just 51.8% of hearing people. The problem seems to be worldwide. In her book The Deaf Way, Erting(2) illustrates that discrimination exists from Saudi Arabia, to Greece or Bangladesh. One research found that if you are deaf, wearing a hearing aid can increase your salary by up to $12,000.

I asked a number of my hearing impaired friends whether they had ever experienced work problems and once they had hearing again, did this improve their situation.

Michael, from New Zealand, told me "I was an English teacher in a High School with 30 years experience. When I lost my hearing I had to leave the classroom and stop coaching sports teams." While Michael wasn't forced to leave the school he was moved to a part-time position in administration, lost his teacher's registration and his salary dropped by 58%. Michael continued, "I'm very fortunate my wife has a good job or I'd be in severe financial difficulty."

"Being deaf meant my educational choices were reduced. I wanted to be a doctor," says Carol from Queensland Australia, "but I ended up as a library assistant." Even then Carol was discriminated against and was asked to resign because there was a perception she couldn't cope. Carol managed to get a job in the public service and has held that position for many years.

Faye, from Sydney Australia, wanted to be a vet but she couldn't use a stethoscope to hear heartbeats plus it was dangerous for her to be around animals if she can't hear them come up from behind. Her second career choice was to join the Police Force but she didn't pass the medical. So eventually she took up secretarial and office work and reports she had to work doubly hard to climb the ladder to move into management.

Do job prospects and discrimination improve if you can hear again? While the answer should be a resounding yes, in fact it's not quite so easy to return to the position held before. As in my case I had already retrained and re-educated myself so going back to my career in the music industry was not an option. In Michael's case he had lost his teacher registration and would have to requalify to return to teaching. However, Ingrid in Queensland was able to return to her work as a teacher, without which she felt she had been lost.

John from Queensland reported that colleagues tell him now that he can hear it is no different working with him than before he lost his hearing. Carol (Queensland) as well as Katrina (South Australia), once they had their implants, were able to take roles as customer service officers where they work mainly on the phone.

Losing hearing often results in loss of self esteem and confidence and it takes a long time to build these up again. The length of time over which deafness occurs and the time being deaf plays a role. The longer it took to go deaf, where the embarrassment occurs over years, the imbedded feelings of poor self worth can take longer to overcome before someone has the confidence to apply for jobs they had once considered beyond them.

There is a sense of frustration and powerlessness that comes when we can no longer pursue our chosen career path and this is hard to overcome. In addition many people, by the time they have returned hearing, are some years older and have lost the impetus of career so it is harder to get back to where they left off. However, without exception those people who are still in the workforce after having their hearing returned tell me that it is much easier to go to a job interview, they can interact with peers better, they are not treated as different and once again can use their education. Being hearing means more job and education prospects are open to them should they wish to pursue them.

References
(1) Berke, Jamie, Work and Being Deaf https://deafness.about.com/od/articlesandnewsletters/a/working.htm
(2) Erting, Carol, The deaf way: perspectives from the International Conference on Deaf Culture https://books.google.com/books?id=bqJxAcmA9yEC&pg=PA792&lpg=PA792&dq=salaries+deaf&source=bl&ots=DKtRm5LiGl&sig=URJxHFq1vSYqaCap-CPpTg0DdAs&hl=en&ei=1GtwS76cC4WMtAPT7ezJBQ&sa=X&oi=book_result&ct=result&resnum=6&ved=0CBwQ6AEwBQ#v=onepage&q=salaries%20deaf&f=false
(3) Adler, Edna P, Meeting the Challenge – Hearing Impaired People in the Workplace Book Reviews https://findarticles.com/p/articles/mi_m0842/is_n1_v15/ai_7856207/
(4) Better Hearing Institute, The impact of untreated hearing loss https://www.betterhearing.org/pdfs/MarkeTrak7_ImpactUntreatedHLIncome.pdf

You Should Also Read:
Deaf discrimination at work
Workplace strategies for the deaf
Job hunting if you're deaf


Related Articles
Editor's Picks Articles
Top Ten Articles
Previous Features
Site Map





Content copyright © 2022 by Felicity Bleckly. All rights reserved.
This content was written by Felicity Bleckly. If you wish to use this content in any manner, you need written permission. Contact Felicity Bleckly for details.