Segregate Those New Orchids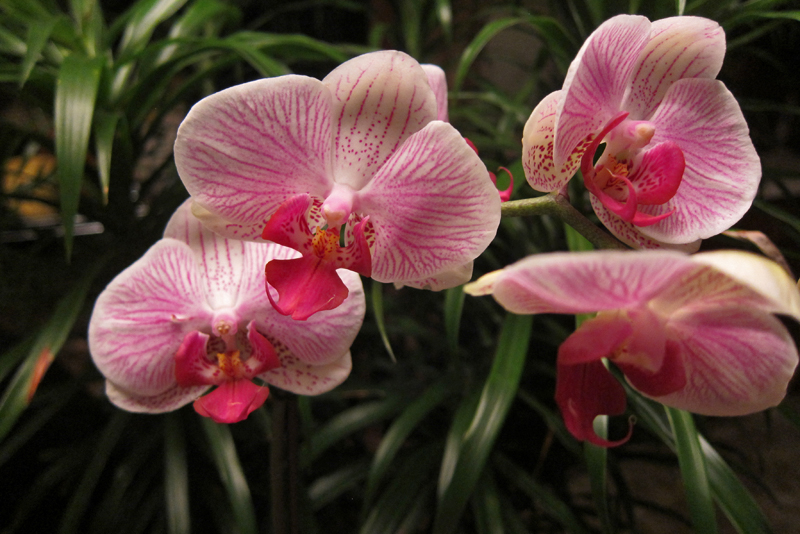 One of the most important pieces of advice I ever received or have given to new orchid growers is to segregate a new orchid for at least a month from any other orchids you already have. If you do not do this, you risk the transmission of any pests or diseases that the new orchid might have to your whole collection, be it 5 or 500.

Unfortunately, I didn't hear this piece of advice before I had introduced scale into my collection from an orchid given to me by a friend which was a division of a really nice plant I had seen in flower. Once you have a disease such as scale or mealy bugs or spider mites in your collection they are almost impossible to eradicate.

I have managed to control, but not eliminate, the scale with a systemic insecticide; and the spider mites are now under assault with an insecticide that another friend has shared with me. But the easiest and most foolproof, and in the end the most effective thing to do, is to make sure that you don't introduce a problem in the first place.

Before purchasing a plant, you should inspect it for any visible signs of insects or damage. If there is any, do not purchase the plant. Find a similar plant which looks pest free. When you bring the new orchid home, segregate it in a location away from any other orchids. If you're like me, new plants almost always are in flower, so keeping them segregated is fairly easy since we can keep them in a location where we can enjoy them indoors for this period. Inspect the plant and container periodically again carefully looking for any signs. It is important to keep the plant segregated since many insect life cycles do not provide any sign of infestation for one to three weeks.

Spray the orchid with a good systemic to kill any sucking insects and immerse the plant in room temperature water with a little dish soap added to make sure that there are no insects in the medium. Be sure to keep any spray away from blooms, some insecticides with cause spotting or bud drop. Doing this early in the process will ensure that if there are insects present, you will kill them and have a chance to break the cycle before the problem can be passed on to your other plants.

Keep your collection as pest free as possible by being smart about introducing new plants -- pests and diseases are hard to eradicate and reduce your enjoyment of growing your orchids!


You Should Also Read:
How to Choose an Orchid-Health
Spider Mites
Pest Bugs on Orchids


Related Articles
Editor's Picks Articles
Top Ten Articles
Previous Features
Site Map





Content copyright © 2023 by Susan Taylor. All rights reserved.
This content was written by Susan Taylor. If you wish to use this content in any manner, you need written permission. Contact Anu Dharmani for details.