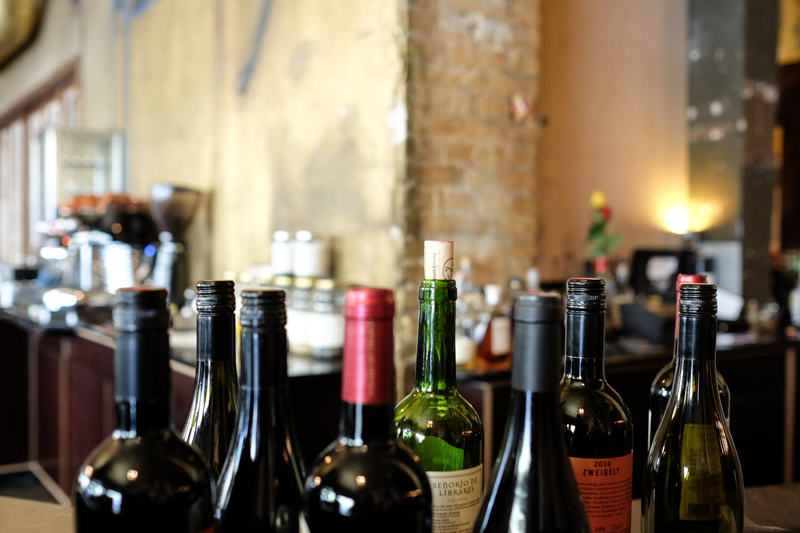 by Peter F May
I had always thought of Prosecco fizz as a rather frivolous wine but that has now changed. Prosecco has grown up, become serious and called in the lawyers.
I first came across Prosecco in northern Italy. Light and softly fizzing it was an ideal aperitif or afternoon sipper around a hotel pool. The bar sold it by the glass or jug or bottle. I assumed they'd keep opening bottles to meet demand but I soon found the wine was being dispensed from a device on the bar top similar to the beer tap next to it.
After then I paid a little more at lunch time to have a bottle.
Prosecco comes in a champagne bottle with a champagne cork but it isn't made by the 'in-bottle second fermentation' method used in Champagne. Prosecco is made by the less expensive method known as cuvee-close or Charmat, after the man that invented the technique. Charmat pioneered fermenting large amounts of wine a second time in a closed tank (cuvee-close) and then bottling from there under pressure to keep its bubbles.
If you are reading this article on any site other than wine.bellaonline.com be aware that is has been ripped off. The writer is being deprived of revenue by this theft of copyright material. Please visit wine.bellaonline.com to read the rest of the article. Do not spend any longer here in the company of thieves. They may even now be downloading viruses and malware to your computer
Prosecco is the name of the primary grape variety from which the sparkling Prosecco wine is made. What that means, of course, is that anyone can grow Prosecco and label any wine they make with it as Prosecco.
The best Prosecco wines come from a hilly regions north of Venice surrounding the towns of Conegliano and Valdobbiadene in the Province of Treviso in northern Italy. Over the past fifty years the winemakers of that region have set in place quality standards controlling the growing and making ofs parkling Prosecco. I learned a while ago to look for the tongue twisting appellation of Conegliano – Valdobbiadene to ensure getting the best Prosecco.
But while the name Champagne is protected in most of the world, there was nothing to stop anyone using the name Prosecco. In 2008 Paris Hilton upset the Italians by launching 'Rich Prosecco' a sparkling fruit-flavoured wine in a can which she advertised wearing nothing but gold paint. The Times newspaper reported that "on the whole Italians do not object to seeing Ms Hilton in the nude. What has caused anger is that she has not only used the name "prosecco", which Italians regard as their copyright, but also — sacrilegiously — put the drink in a can and mixed it with fruit juice."
Oz Clarke's book about grape varieties says that virtually all Prosecco is grown in two regions in Italy. But there is increasing interest in Italian varieties among new world wine growers. While I was in Australia I found two wineries that are growing Prosecco grapes and making sparkling wine which they label Prosecco.
It seemed to me that we would be seeing Prosecco made around the world.
The Italians went to law. They first convinced their legislators and then those of the European legislators that Prosecco sparkling wine belonged to northen Italy. But more seriously they claimed that no-one else could even use the word Prosecco as the name of the grape variety but would have call it Glera, an old synonym.
So, as a result of EU laws that came into for at the end of 2009 Prosecco is the name of a sparkling wine from the approved Italian DOC and DOCG appellations and it is made from the Glera grape.
And in January 2010 a shipment to up-market UK supermarket Marks & Spencers of 14,400 bottles of sparkling pink wine with the rather witty name Rosecco was seized by Italian authorities.
Giancarlo Vettorello, director of the Consorzio Consorzio per la Tutela del Conegliano Valdobbiadene Prosecco Superiore, said: "The seizure of the 'Rosecco' brand, owned by Marks and Spencer, is the first high profile example of the full implications of the new regulations and we hope that this is the beginning of the full eradication of imitation Prosecco products from the UK market."
International trade agreements will undoubtedly suppress the Australians I visited from using the Prosecco name and will discourage others from adopting it. That may take time, but it will come.
Prosecco has become serious.
---
Peter F May is the author of
Marilyn Merlot and the Naked Grape: Odd Wines from Around the World
which features more than 100 wine labels and the stories behind them, and
PINOTAGE: Behind the Legends of South Africa's Own Wine
which tells the story behind the Pinotage wine and grape.
---

Grapes Vines and Wines
Jancis Robinson's book, referred to above, was a revelation when published. It was the very first consumer book that focused on grape varieties and how thay affected the taste of wine. It covers almost every wine grape by name and synonym. Maybe its a bit geeky and its a little out of date with the latest DNA research but it is a serious reference book for serious wine loves. Needless to say I find it indispensible.






Grapes and Wines
Oz Clarkes's book is more recent and it is beautifully illustrated and easy to use with grape varieties listed in alphabetical order. Major varieties have several pages to themselves with all the information you need about tastes and where they are grown. If you like wine then this is a book you really should have. And if you know someone who loves wine then this makes a great present. I refer to this first as it is so easy to use and so enjoyable to read.








Related Articles
Editor's Picks Articles
Top Ten Articles
Previous Features
Site Map





Content copyright © 2022 by Peter F May. All rights reserved.
This content was written by Peter F May. If you wish to use this content in any manner, you need written permission. Contact Peter F May for details.