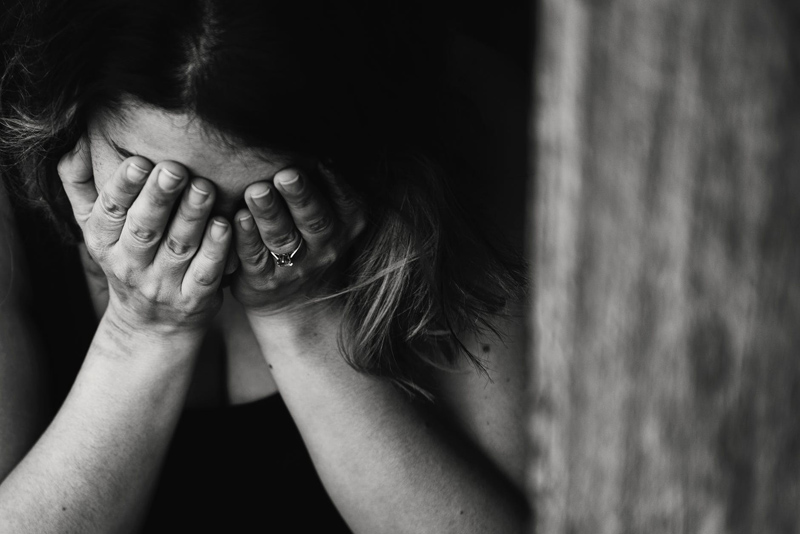 Depression is the most commonly experienced mental illness according to the National Institute of Mental Health (NIMH). The symptoms of depression can range from mild to severe to debilitating. It is common to feel sad or blue occasionally, but not for lengthy periods.

However, there is a difference between feeling down versus feeling totally overwhelmed, hopeless, and unable to function in everyday life. If after a week or so one is not back to his or her baseline of functioning, then they may want to consider the possibility that they are experiencing depression.

The signs or symptoms of depression will vary depending on the severity, but may include any or several of the following:

Fatigue
Difficulty concentrating or making decisions
Irritability, easily frustrated
Persistent feelings of sadness or loneliness
Decreased energy, increased sense of tiredness
Loss of interest in hobbies or things that bring happiness
Hypersomnia (sleeping most of the day)
Insomnia (difficulty falling or staying asleep)
Feeling hopeless, helpless, worthless
Loss of appetite and weight loss
Overeating to try and fill the void and weight gain
Feeling anxious and anxious
Having thoughts of hurting yourself
Talking about dying, death or suicide
Isolating from friends and family
Consistently missing work or school

What causes depression? There is a familial or family history with depression. Often people with depression will not seek out the care of a mental health professional trained to diagnose and treat depression, but will instead self-medicate with alcohol or drugs. However, the NIMH indicates "scientist are studying certain genes that may make some people prone to depression." There are indications that Major Depressive Disorders (MDD) may be due to a chemical imbalance or triggered due to a specific gene.

Other causes of depression are considered situational and can include losing a loved one, living with severe physical or emotional distress, or an abusive family member. People who are abused as a child physically, emotionally, verbally or sexually are more likely to experience long term or constant depression over several years. This is known as dysthymia. This is especially true during times of intense therapy, while processing memories, and experiencing having flashbacks. Processing memories can make one feel helpless and vulnerable again, as if reliving the abuse.

One reason children and adults who have survived or experienced child abuse may have increased episodes of depression is due to the feelings of worthlessness, shame, and guilt instilled by the abuser. When one begins to remember the terrible things that were experienced as a child, he or she may find themselves experiencing increased anxiety and depression. One of the most difficult ideas to process during therapy is how the people who hurt one as a child are the same people entrusted to care for and protect that child.

Frequent bouts of depression may be a sign that one is beginning to remember more of what happened in childhood. It can also indicate that the person is trying to push away the memories. Many survivors spend a majority of their time and energy trying to avoid remembering the details of the abuse. However, avoidance takes massive amounts of time, energy, and emotional drive, and is physically and emotionally exhausting. When this happens it is time to find a Qualified Mental Health Professional (QMHP) to help process what is happening and to ensure the survivor is aware of the resources available to him or her in the surrounding community.

There are many ways to diagnose and treat major depressive disorders. However, it is essential to see your primary care physician (PCP) before seeing a psychiatrist or psychologist. Many symptoms of depression mimic symptoms of an underlying medical condition. Especially, in the elderly, a simple urinary tract infection can cause drastic changes in mood and affect. By first obtaining a complete history and physical, some basic lab tests, and a thorough review of pertinent past medical and surgical history will help rule out any underlying medical or physical issues.

After receiving a clean bill of physical help or medical clearance, it is time to find a psychiatrist or psychoanalyst. This is especially true if you are a child abuse survivor. There are a variety of treatment options available to treat major depression, but ultimately it is necessary to process the underlying trauma of childhood abuse to treat the depression. When we start acknowledging and processing what happened to us, we are learning how to walk out of the oppressive darkness of despair and bask in the glow of the bright white healing light at the end of that extraordinarily long, deep and dark tunnel of pain and shame.

If you think life is hopeless, or not worth living, and you are feeling suicidal, please call the National Suicide Prevention Lifeline at 1-800-273-8255. Do NOT let your abuser win by taking your own life, instead keep fighting, and never lose hope. It will get better.

Web Resources:
www.nimh.nih.gov/health/topics/depression/index.shtml


Related Articles
Editor's Picks Articles
Top Ten Articles
Previous Features
Site Map





Content copyright © 2023 by Erika Lyn Smith. All rights reserved.
This content was written by Erika Lyn Smith. If you wish to use this content in any manner, you need written permission. Contact Erika Lyn Smith for details.