In the early 1980s, the United States numbered fewer than 40 beer companies from coast to coast. The landscape was indeed sparse, but life was about to change dramatically in the next three decades. Among the enlightened were an army of homebrewers, beer writers entrepreneurial pub owners, and internet warriors who knew what they wanted and were passionate about creating a new renaissance in the beer world. People like Charlie Papazian, Fritz Maytag, Michael Jackson, Jim Koch, and Rosemarie Certo dug in their heels to build a beer community that was worth savoring.

These days we celebrate with the Great American Beer Festival, where over 46,000 beer lovers make the trek to Denver's Colorado Convention Center to sample the best in American beer from over 450 breweries, roughly one-third of the actively-operating breweries in the United States. As if that weren't enough, the Brewers Association hosts the World Beer Cup every second year in April, where 3,500 entries from across the globe will compete in the USA for the coveted international World Beer Cup Awards.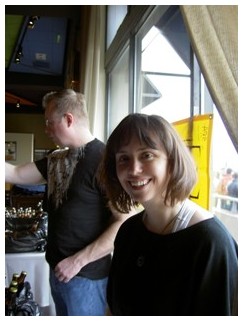 Events such as these have fueled a cache of other beer-centric adventures, such as the Oregon Craft Brewers Festival, the Great Alaska Beer & Barley Wine Festival, Philly Beer Week, San Francisco Beer Week, and a dozen other "Beer Weeks" across the United States. Beer bars, restaurants, and brewpubs now host beer dinners, tastings, beer & cheese parties, and book signings for the more sophisticated, beer-educated palates of their customers. The most profitable restaurateurs are those who provide an abundant beer menu, filled with local beers and microbrews to quench the thirst of these enthusiastic imbibers.

Flash, action and excitement are a part of this energized beer scene, and few do it better than Ryan Starr, Manager at World Café Live, 3025 Walnut Street in Philadelphia, Pennsylvania, USA. On Saturday, February 27, 2010, World Café Live hosted the Sixth Annual Beats, Brews, and BBQ Festival, where beer enthusiasts had the opportunity to sample over 100 beers from 45 breweries, both local and national. As a world class music venue, World Café live rocked with the funky jazz, big-stage audio of the Bob Lowery Band, while suds were interspersed with an abundant buffet spread of pulled pork, Caesar salad, hot dogs, pasta and cheese dishes, potato salads, soft and supple cheeses, and other sumptuous fare.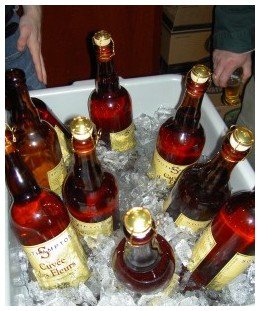 Three floors were splashed with beer samples, which we tasted from mini-pilsners stamped with the logo of our host, World Café Live. Casey Hughes of Flying Fish Brewing Company in Cherry Hill, New Jersey, gave me the scoop on his next beer in the Exit Series of big bottled beers, Exit 16 Wild Rice Double IPA, scheduled for release in mid-March 2010. As a tribute to the Meadowlands, an area of New Jersey lush with marshland where indigenous wild rice once grew in abundance, Exit 16 is brewed with natural wild rice, white rice and organic brown rice, giving it a pale body with a dry edge and assertive hoppy finish. A bouquet of hops – Citra, Columbus, Centennial, Simcoe, and Chinook – adds its own distinctive edge to this imperial IPA, with an additional dry hopping with Chinook and Citra. Debut parties are planned for McGillian's Olde Ale House on Drury Street, Good Dog, Coppermine Pub, Swift Half Pub, Varga, and Standard Tap.

Spellbound by a sense of euphoria, my mind persisted in seeking out beers of superb craftsmanship. Southampton Cuvee des Fleurs, an unfiltered golden straw with Belgianesque white head, filled the nostrils with complex florals, a touch of rose, tart citrus, and clove. On the tongue, Brett merged with flowers and a tangy fruitiness.

Green Flash Le Freak shone like gold, with fresh yeast-bread character, firm hopping and lingering Brett.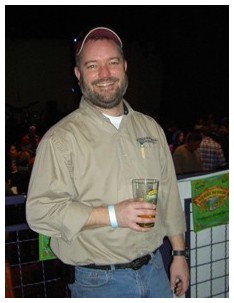 Patrick Mullin, Sierra Nevada Sales Representative for NJ and PA, was pouring Sierra Nevada Glissade Golden Bock, Belgian Trippel, and a limited cache of 2010 Bigfoot Barleywine, the 25th release of this Barley-wine style beer. Bigfoot is huge – a mountain of Chinook, Cascade and Centennial hops, supported by a strong backbone of Two-row Pale & English Caramel malts. Dry hopped with all three hops again, it finishes with a full earthiness, chewy and round on the palate, with 9.6% ABV. Mullin commented that Sierra Nevada uses 100% whole cone hops. In fact, Sierra Nevada is the largest consumer of whole cone hops on planet Earth.

Brooklyn Brewmaster Reserve Manhatten Project Rye Beer, was probably the most complex to wash over my tongue that day. Its slightly hazy copper-orange body showcased a creamy buff head with veils of lace on the glass. The nose sucked-in wild flavors of sour cherries, fruitcake, spices, and brown sugar, with ample bitterness to balance. Up front on the tongue, a sweetness plowed through, full of raspberries, sweet, tart cherries, roasted burnt honey bread, burnt brown sugar, melanoidin, and licorice, followed by a dry finish.

Lots more where that came from!

Cheers!

Photos are (from top): Jim Wiggins of Origlio (center) with volunteers; Volunteer Christine Gumpper, pouring for Stone Brewing; Cuvee des Fleurs; Patrick Mullin of Sierra Nevada Brewing Company