God Who Sees You - El-Roi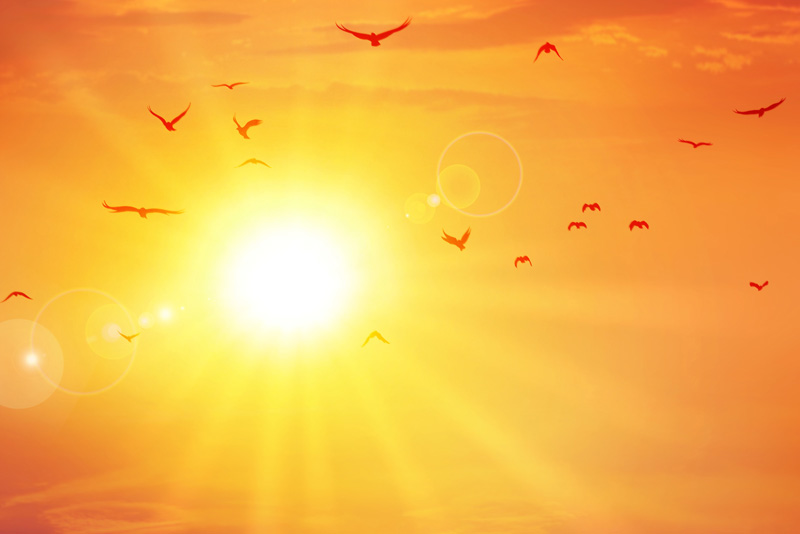 El-Roi means the One who sees me.
This attribute of God was recognized by a woman named Hagar. Let's look into the story that brought about a miraculous meeting with God. We find Hagar's story in the Bible in the book of Genesis, chapter 16. Hagar was Sarah's Egyptian maidservant. God had promised that Abraham and Sarah, who were very old, would have a child, but Sarah became impatient, so she decided to solve the problem herself. She gave her maidservant, Hagar, to her husband Abraham so that a child would be produced through Hagar. This child would be known as Sarah's child. This was a legal custom of the society at that time although it was not God's custom. As always happens when God's children go against His will, their plans turned brought about trouble.
As Hagar's pregnancy became evident, she began to be disrespectful of her mistress and Sarah in turn regarded Hagar with contempt. This led to mistreatment. Hagar ran away into the desert. Alone and far away from her homeland, she was on her way back to Egypt when she stopped to rest at a spring. Hagar wasn't one of God's chosen people—Abraham's descendants—but God chose to show Himself to her. The bible says the angel of the Lord found her in the desert. The angel of the Lord is thought to have been the pre-incarnate Jesus Christ. God Himself found Hagar and told her to return to Abraham and Sarah and to submit to them. He then gave her a promise - that she would have a son whose name would be Ishmael because
the Lord heard of her misery
. The Lord went on to tell her that a great nation would come from her son and in fact, Ishmael became the father of the Arab nation.
Hagar called God, El-Roi, meaning "
The One who sees or looks after me
." As a mistreated servant, she must have felt like a very insignificant person—not important to anyone. To God there are no insignificant. The Lord proved to Hagar that He sees everyone. He sees our misery and He cares.
Sarah should have known this. The Lord saw her misery at being childless and had promised her a child. Later, after the birth of Ishmael, Sarah gave birth to her own son, Isaac, whose offspring became the nation of Israel.
Have you ever run away from trouble, feeling unimportant and alone? I have. In my darkest moments when I can't turn to anyone else and I'm alone, my God sees me and hears me. He cares for me. My God sees me where I'm hiding. He sees the pain and the suffering when no one else sees. He is the One Who sees and cares for me. He is El-Roi.
You Should Also Read:
El-Elyon - The Lord Most High
El-Shaddai - The Power of God
Elohim


Related Articles
Editor's Picks Articles
Top Ten Articles
Previous Features
Site Map



Follow @LynneChapman
Tweet





Content copyright © 2023 by Lynne Chapman. All rights reserved.
This content was written by Lynne Chapman. If you wish to use this content in any manner, you need written permission. Contact Lynne Chapman for details.