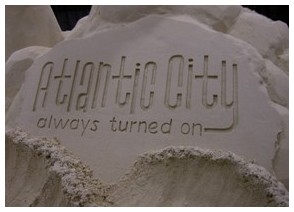 If you had to name three American cities where dreams bake or break on the roll of the dice, you would, no doubt, name Atlantic City, New Jersey USA as one of them. City of charm … Miss American beauty … inspiration for the game of Monopoly, with its little green houses, Uncle Pennybags' hat and his 1930's roadster. How often would you think of beer?

Jon Henderson is trying to change all that. By the time Jon fits all the pieces of delectable local foods and entertainment together with ciders, meads, Scotch Ales and Stouts, you will salivate for beer every time the words Atlantic City cross your tongue. As President of Unsuited Entertainment and founder of the Celebration of the Suds, Jon Henderson splashed into town with the 5th Atlantic City Beer Festival 2010, held at the Atlantic City Convention Center on Saturday March 20th and Sunday March 21st. Each of three sessions was launched by the humming bagpipes and drums of the Founders, a local group of traditional Irish/Scottish sounds, while more than 15,000 beer fans reveled across the spacious festival floor - milling around the beer bottle sand sculpture made by Sand Creations' Matt Diebert and past the mechanical bull, while some even poured into Gary Monterroso's Beer 101 Seminar, held as an educational tool to satisfy the academic thirst.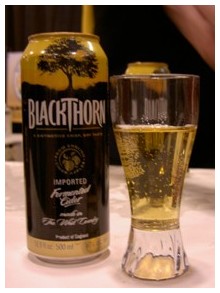 The aroma of food wafted through the crowd, seeping like an invisible fog machine as it carried aromas of sausages, seafood, and soft pretzels to marry with the satiating suds of over 75 breweries, local icons and legends from across the world. Favorites included Ommegang and Ithaca of New York, 21st Amendment and He'Brew of San Francisco, Spaten of Munich, Presidente of Santo Domingo, Unibroue of Canada and Tun Tavern of Atlantic City. Macros were available for those who enjoy the cold refreshment of a lawnmower beer, while connoisseurs found satisfaction tasting more difficult to find beers such as Belhaven Twisted Thistle Ale and Blackthorn Fermented Cider – both imports from England, New Holland Dragon's Milk of Michigan, VooDoo Love Child of Pennsylvania, and Bourbon Barrel Mead from B. Nectar of Ferndale, Michigan.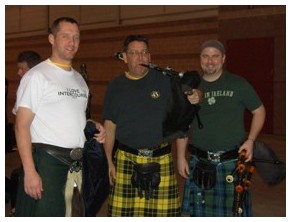 Robert Christopher organized an international commercial craft beer competition in which 12 experienced judges from the Beer Judge Certification program (BJCP), sequestered in quarters away from libations and victuals, executed blind tastings of over 80 beers. Entries were broken into 9 categories; however, meads, ciders and perries were excluded from competing. Fest-goers placed their own votes for the People's Choice Award.

Winning Entries – 5th Atlantic City Beer Festival
Celebration of Suds Commercial Beer Competition

People's Choice Award:
Lancaster Brewing Company of Lancaster, Pennsylvania, USA

Wheat Beer:

Gold: Kira Belgian White – Witbier - Brouwerij Huyghe, Belle, Belgium

Silver: Fisherman's Bavarian Wheat – Hefeweizen – Cape Ann Brewing Company, Gloucester, Massachusetts, USA

Bronze: Franziskaner Hefe-Weisse – Hefeweizen – Spaten-Franziskaner-Bräu, München, Germany

Belgian Beer:

Gold: Boaks Two Blind Monks – Belgian Dubbel – Boaks Beverage, Pompton Lakes, New Jersey, USA

Silver: Merry Monks' Ale – Belgian Tripel – Weyerbacher Brewing Company, Easton, Pennsylvania, USA

Bronze: Victory Helios Ale – Saison/Farmhouse Ale – Victory Brewing Company, Downingtown, Pennsylvania, USA

India Pale Ale:

Gold: Terrapin Hopsecutioner – American IPA – Terrapin Beer Company, Athens, Georgia, USA

Silver: Stone IPA – American IPA – Stone Brewing Company, Escondido, California, USA

Bronze: Hop-a-lot-amus – American Double IPA – River Horse Brewing Company, Lambertville, New Jersey, USA


Stouts/Porter:

Gold: Big Black VooDoo Daddy – American Double Imperial Stout – VooDoo Brewing Company, Meadville, Pennsylvania, USA

Silver: Left Hand Milk Stout – Milk/Sweet Stout – Left Hand Brewing Company, Longmont, Colorado, USA

Bronze: Storm King Stout – Russian Imperial Stout – Victory Brewing Company, Downingtown, Pennsylvania, USA

Specialty Beer:

Gold: He'Brew Origin Pomegranate Ale – American Strong Ale – Shmaltz Brewing Company, San Francisco, California, USA

Silver: VooDoo Love Child – Tripel – VooDoo Brewing Company, Meadville, Pennsylvania, USA

Bronze: Abita Purple Haze – Fruit/Vegetable Beer – Abita Brewing Company, Abita Springs, Louisiana, USA

Light Lager:

Gold: Presidente – American Adjunct Lager – Cerveceria Nacional Dominicana, Santo Domingo, Dominican Republic

Silver: Presidente Light – Light Lager - Cerveceria Nacional Dominicana, Santo Domingo, Dominican Republic

Bronze: Victory Prima Pils – German Pilsener – Victory Brewing Company, Downingtown, Pennsylvania, USA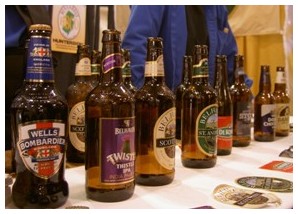 Amber / Dark Lager:

Gold: Spaten Oktoberfest Ur-Märzen – Märzen/Oktoberfest – Spaten-Franziskaner-Bräu, München, Germany

Silver: Old Scratch Amber Lager - American Amber/Red Lager – Flying Dog Brewery, Frederick, Maryland, USA

Bronze: Abita Amber - Märzen/Oktoberfest - Abita Brewing Company, Abita Springs, Louisiana, USA

Brown Ale:

Gold: Turbodog – English Brown Ale - Abita Brewing Company, Abita Springs, Louisiana, USA

Silver: Terrapin Hop Karma – American Brown Ale – Terrapin Beer Company, Athens, Georgia, USA

Bronze: 30th Anniversary Flashback Ale – American Brown Ale – Boulder Beer, Boulder, Colorado, USA

Amber Ale:

Gold: Hop Hazard Pale Ale – American Pale Ale – River Horse Brewing Company, Lambertville, New Jersey, USA

Silver: Hazed & Infused – American Pale Ale – Boulder Beer, Boulder, Colorado, USA

Bronze: Arrogant Bastard Ale – American Strong Ale – Stone Brewing Company, Escondido, California, USA

Expectations are even higher for next year's festival. Henderson and Christopher travel to festivals around the country, searching with an Eagle's eye to capture the best ideas to implement into the Atlantic City scene. Bigger, better, with more flash each year, fitting like a glove into the pizzazz of Atlantic City!

Cheers!

Photos are (from top): Sand Sculpture by Matt Diebert Sand Creations; Blackthorn Fermented Cider; Founders Pipe & Drum Group; Matt Allyn of VooDoo Brewing; UK Imported Beers, including Belhaven