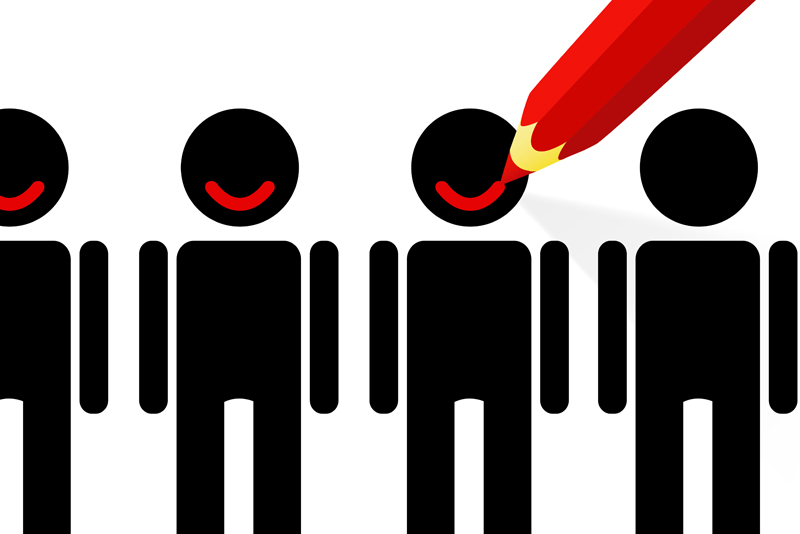 About a week ago I received an email from a reader that I didn't understand. He said the topic was "Let It Begin With Me" and could I help. Since I knew it was a legitimate email, I wrote back telling him that I would love to help but with what? It turns out that this gentleman is a Regional GSO for AA in India (BellaOnline is global) and that the topic for a convention is "Let It Begin With Me". There is also a plan to have very special guests at this convention so I believe he wanted as many ideas for the topic as possible.

I thought about this theme he presented me with and from this came my writing for this week. When I emailed K.S. (his initials since I did not ask permission to use his name), he responded with a few ideas of his own which I will also incorporate at the end of this article.

When we first enter the rooms of AA, we must rely on others. We know we can't get sober or stay sober by ourselves. If we are serious about recovery, we will listen to every word of advice given to us and will do everything and anything we are told. For the first time in our lives we learn that it isn't all about us and we need the love, care and guidance from others. We have had to find a Higher Power. For some, this is a simple task; for others, it may take a long time. And so even if we have a difficult time believing in a Higher Power, our human brothers and sisters see us through until we are able.

But there are two ways to look at "let it begin with me". The first is accepting Step One. We can pretend we are serious about our recovery but if we can't accept the first Step, we will not be able to stay sober no matter how we try and no matter how we pray. So in that respect, the real desire to stop drinking or drugging has to begin with me. No one in the world can make me get sober or stay sober, including a Higher Power, unless we can honestly and perfectly work Step One. It begins with me.

The other way to look at "let it begin with me" is the idea that once we accept and work Step One, get a sponsor, go to meetings, we have to give this precious gift of sobriety to others. It must begin with me. If I am not extending my own hand to another alcoholic in need, I remain as selfish as I was in my disease. Step Twelve is all about working with others. If everyone waited for someone else to be of service, Alcoholics Anonymous would have died a long time ago and with it every other 12 Step Recovery Program in the world today.

It all begins with me; my own recovery as well as being of service to others. Let it begin with me allows that circle of fellowship and unity in AA to continue. Letting it begin with me is not about "me" but a most unselfish act. The beauty of letting it begin with me is that when we pass the message and the solution we have found to other alcoholics, we benefit emotionally, spiritually, and physically. Let it begin with me is contagious and has, with God's grace, kept AA and it's fellowship the salvation of people all over the world.

I realized as I began writing this why I was humming a song. I was singing "Let There Be Peace On Earth" and the second part of that is "and let it begin with me". If you are not familiar with this song it is one that has been around in my church for many years. And then I heard again from K.S. who added these words: "The second word IT…I wish to substitute as under let love begin with me; let responsibility begin with me; let humility begin with me; let patience and tolerance begin with me; let willingness begin with me. I have to live sober outside of an AA meeting. Keep coming back should begin with me." And here K.S. was asking me for my comments! He said it all. Well done, K.S. If your words are an indication of the success of the convention, it will be a blessed event, indeed!

K.S. looked at the word "it" and substituted a word meaningful to his journey. What is your "IT"? Thank you K.S. for emailing and sharing. You are one of the reasons I keep on writing.

Namaste'. May you walk your journey in peace and harmony.



Related Articles
Editor's Picks Articles
Top Ten Articles
Previous Features
Site Map





Content copyright © 2018 by Kathy L.. All rights reserved.
This content was written by Kathy L.. If you wish to use this content in any manner, you need written permission. Contact Kathy L. for details.