Vintage Wine - What Does it Mean?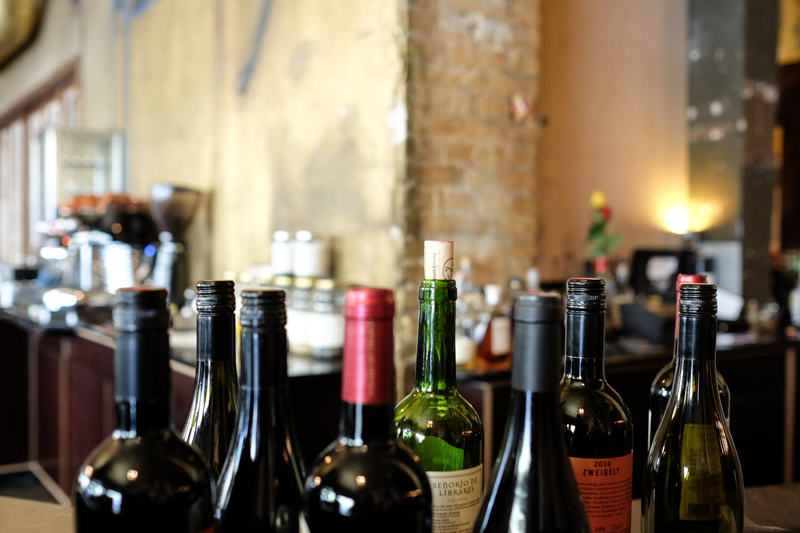 I heard someone telling a friend that they would be bringing a vintage wine when they came for dinner. They emphasised the word vintage in a way that showed this was intended to be a premium wine. It's not the first time I have heard vintage being used in this way, but it puzzles me. So let's discuss what vintage means and whether vintage wines are any better than others.
Wine is an agricultural product; it is made from grapes that grow on vines in fields. It takes about one hundred days from first flowering until grapes are ripe enough to pick. Flowering happens at the start of summer. For the next two months grapes grow and leaves harness the suns power to create sugar in the grapes. Nature intends grapes to be taken by birds and animals which will eat them and subsequently deposit grape seeds in their dung. In this way the vine will reproduce itself. When grapes are ripe, which means the seeds inside are capable of growing, they change colour. From a pale green which hides them among leaves they now turn red and black to make them visible and to signal they are sweet and ready to eat. The technical term for the colour change is veraison which happens as summer ends and autumn begins.*
In September and October in the northern hemisphere and February and March in the southern hemisphere people will start harvesting grapes for wine. Grape picking time is known as the vintage. And vintage has gained also the meaning of the year of the harvest. The newly harvested grapes are turned into wine and, in the olden days, would be a source of drink and sustenance until the following year's harvest when the barrels and earthenware containers would be washed and reused for the new vintage
But after bottles and corks were used to store wine it was found that wine changed as it got older and many people preferred a wine that had lost the harshness of youth and gained silkiness with age. It became important to know how old the wine was because they didn't improve for ever, so the year of the vintage was noted.
A vintage wine means a wine that comes from a particular vintage. The vast majority of wines are vintage wines: the year of harvest is printed in the wine label. Just walk down the shelves at your wine store or supermarket and see how few wines do not display a vintage year. Of course, as an agricultural product, the wine will vary depending what the weather was like each year.
So why is the term 'vintage wine' used to mean a special wine? It is probably a misunderstanding. There are some wines that do not normally show a vintage year because they are made to taste consistent by careful blending of wines from several years. Port and Champagne are prime examples. At one time Port was a most popular wine, drunk by nobility, and Champagne still is. But certain excellent years it is considered desirable to make a wine from just that one vintage. Less than 1% of all Port is vintage and it is the most expensive type, produced from a year that has been officially 'declared' as a vintage year.
While most ordinary wines are vintage wines, only a rare amount of expensive Port is vintage but it seems this naming of Port has become misunderstood by some and applied to all wines.
*Because of mutation over centuries, some grapes stay green. Veraison still occurs when they change to a paler translucent green or yellow colour.
---
Peter F May is the author of
Marilyn Merlot and the Naked Grape: Odd Wines from Around the World
which features more than 100 wine labels and the stories behind them, and
PINOTAGE: Behind the Legends of South Africa's Own Wine
which tells the story behind the Pinotage wine and grape.
---


Related Articles
Editor's Picks Articles
Top Ten Articles
Previous Features
Site Map





Content copyright © 2022 by Peter F May. All rights reserved.
This content was written by Peter F May. If you wish to use this content in any manner, you need written permission. Contact Peter F May for details.