2010 WBC - Large Categories & Surprising Stats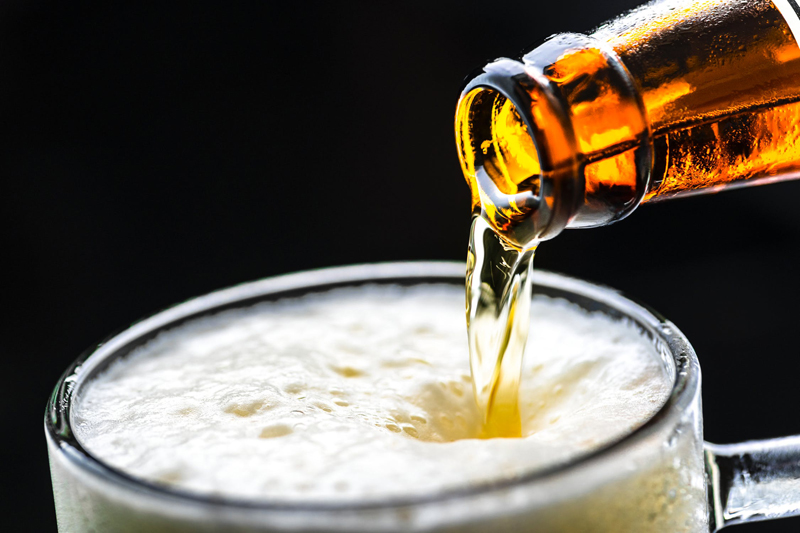 The 2010 World Beer Cup rolled out for the 8th time at the Sheration Chicago Hotel and Towers in Chicago, Illinois, USA, in conjunction with the Craft Brewers Conference and BrewExpo America in early April. The Brewers Association welcomed judges from across the globe, hosting the world's largest commercial beer competition to date. World Beer Cup judges assess each beer according to the Style Guidelines developed by the Brewers Association for description and specifications. In addition, they seek to determine which beers display distinctive, ethereal qualities that propel them into the category of true "World-Class" prominence.

Five Champion Awards were given for World Beer Cup Brewery/Brewmasters in Large, Medium, and Small Brewery categories and Large and Small Brewpub categories at the gala awards dinner held on Saturday evening, April 10, 2010. Charlie Papazian, President of the Brewers Association, spoke with passion about the creativity and ability of these World-Class brewers, saying, "For a brewer, a World Beer Cup gold award allows them to say that their winning beer represents the best of that beer style in the world."

2010 World Beer Cup Statistics:

3,330 Beers entered from 642 breweries in 44 countries
90 style categories
179 Judges from 26 countries – 62% from outside the USA

Breweries from 18 countries were medal winners:

Argentina – Australia – Austria – Belgium – Canada – Czech Republic – Denmark – Germany – Iceland – Italy – Japan – Lithuania – Mexico – Russia – Singapore – Sweden – United Kingdom – United States

Leading medal winning U.S. states were:

California – 45
Oregon – 13
Illinois – 12
Washington – 12
Colorado – 11
Michigan – 11
Virginia – 8

Most Gold Medals for U.S. state were:

California – 19
Oregon – 6
Colorado – 4
Illinois – 3
Virginia – 3
Washington – 3
Missouri – 3

Other medal winning U.S. states were:

Wisconsin – Delaware – Missouri – Indiana – Nevada – New York – Maryland – Pennsylvania – Massachusetts - North Carolina – Arizona – New Mexico – Alaska – Utah – Tennessee – Vermont – Wyoming – Maine – Texas – Kansas – Minnesota – Oklahoma – Montana – Hawaii – Nebraska – Kentucky – Ohio – Georgia – Iowa – Wyoming

Categories with more than 50 and less than 100 entries
Note: Due to space constraints, Gold Medal winners are the only ones listed in this section.

Fruit Beer or Field Beer - 86 Entries
Gold - Da' Yoopers, Rocky Mountain Brewery, Colorado Springs, Colorado, USA

American Style Pale Ale – 77 entries
Gold - Pale 31, Firestone Walker Brewing Company, Paso Robles, California, USA

American Style Lager – 75 entries
Gold – Olympia, Pabst Brewing Company, Woodridge, Illinois, USA

German Style Pilsener – 69 entries
Gold – Pilsner, Sierra Nevada Brewing Company, Chico, California, USA

Imperial India Pale Ale – 69 entries
Gold - Hardcore IPA, BrewDog, Fraserburgh, United Kingdom

South German Style Hefeweizen/Hefeweissbier – 66 entries
Gold – Hefeweizen, Firestone Walker Brewing Company, Paso Robles, California, USA

American Style Amber / Red Ale – 66 entries
Gold - Rudolph's Red, Rock Bottom Brewery – [La Jolla location], La Jolla, California, USA

Robust Porter – 64 entries
Gold - Pier Rat Porter, Pizza Port San Clemente, San Clemente, California, USA

American Style Strong Pale Ale – 59 entries
Gold - O'Brien's IPA, Alpine Beer Company, Alpine, California, USA

International Style Lager – 58 entries
Gold - Tiger Beer, Asia Pacific Breweries Limited, Singapore

Barley Wine-Style Ale – 58 entries
Gold - Little Korkny Ale Niepoort Barrel, Nørrebro Bryghus, Copenhagen N, Denmark

Belgian and French-Style Ale – 57 entries
Gold - Saison Sayuri, Baird Brewing Company, Numazu, Japan

Belgian Style Tripel – 53 entries
Gold - Daisy Chain Tripel, Chicago Brewing Company, Las Vegas, Nevada, USA

Experimental Beer – 51 entries
Gold - 100% Brett Autumn Maple, The Bruery, Placentia, California, USA

Golden or Blonde Ale – 50 entries
Gold - Heavy Seas Gold Ale, Clipper City Brewing Company, Baltimore, Maryland, USA

Pennsylvania (Home state of the Beer Fox) received 4 medals:

Gold – Traditional German-Style Bock: Troegenator, Troegs Brewery, Harrisburg
Silver – German Style Sour Ale: Ich Bin Ein Berliner Weisse, Nodding Head Brewery, Philadelphia
Bronze – Extra Special Bitter or Strong Bitter: Extra Special Ale, Yards Brewing Company, Philadelphia
Bronze – Belgian Style Tripel: Merry Monks' Ale, Weyerbacher, Easton

The following categories remained as the untouchables to the American brewers, completely dominated by European brewers (or European and Asian brewers):
European-Style Low-Alcohol Lager/German-Style Leicht(bier)
Dortmunder/European-Style Export or German-Style Oktoberfest/Wiesen (Meadow)
German-Style Pale Wheat Ale
German-Style Dark Wheat Ale
German-Style Heller Bock/Maibock
International-Style Lager (Gold was won by Asia – Singapore; Silver and Bronze to the Czech Republic and Iceland, respectively)

Other surprises:

In the Aged Beer Category, Alaskan Brewing Company of Juneau, Alaska, USA won Gold with a 12-year-old vintage beer, Alaskan Smoked Porter 1998. For those curious about the effects of aging on beer, Alaskan Brewing Company's win echoes as positive proof that keeping well-brewed beer in ideal conditions will enhance the flavor profile with time.

Americans learn well. Morgan Street Brewery of St. Louis, Missouri, USA took the Gold medal for Golden Pilsner in the Bohemian Pilsner Category, knocking Plzeňský Prazdroj a.s. of Plzeň, Czech Republic into Silver status for Gambrinus Excelent and Bronze status for Velkopopovický KOZEL Premium. Plzeňský Prazdroj a.s. "wrote the book" on the Bohemian Pilsner style, originated in Plzeň.

Baird Brewing Company of Numazu, Japan won Gold in the American-Style Amber Lager Category with Numazu Lager, as well as Gold in the Belgian-and-French Style Category for Saison Sayuri.

The Brewers Association also holds an Awards Ceremony in Europe, for those who cannot make the trip to the United States. The Awards Ceremony for 2010 will be on May 5, 2010 in Hohr-Grenzhausen, Germany.

A complete list of winners can be found at the Brewers Association 2010 World Beer Cup website:
https://worldbeercup.org/winners.html

Cheers!
 
You Should Also Read:
2010 World Beer Cup Winners & Stats
Craft Brewers Conference 2010 Gallery of Beer Pros
2010 Craft Brewers Conference & World Beer Cup


Related Articles
Editor's Picks Articles
Top Ten Articles
Previous Features
Site Map





Content copyright © 2022 by Carolyn Smagalski. All rights reserved.
This content was written by Carolyn Smagalski. If you wish to use this content in any manner, you need written permission. Contact Carolyn Smagalski for details.