Taste 100 Different Varieties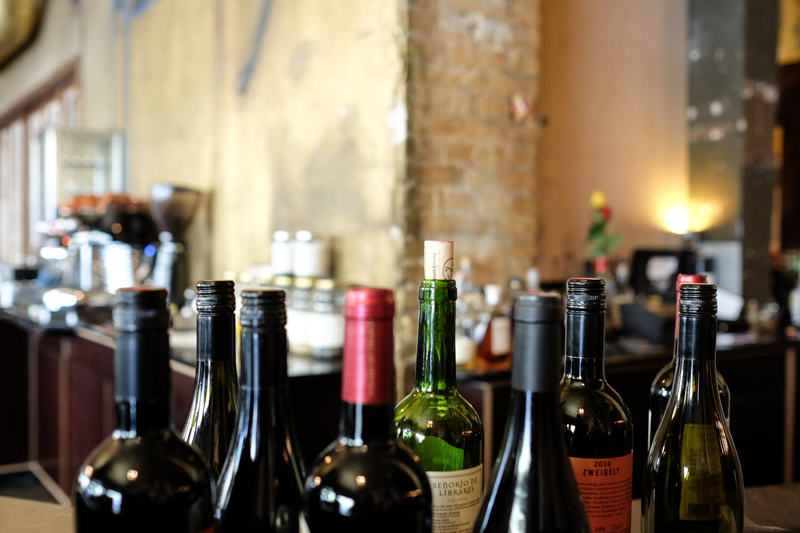 Want a wine qualification with an impressive certificate to hang on your wall, yet don't fancy book studying or taking examinations?
All you need to qualify for certification by the Wine Century Club is to drink some wine. What is the catch? The Wine Century Club encourages people to seek out wines made from uncommon grapes and so to qualify for enrolment you must have sampled at least one hundred different varieties.
Most people find they are regularly drinking no more than a dozen different varieties. Which they are depends on individual tastes and locations but it is likely that Cabernet, Merlot and Pinot Noir will be among the reds while the whites will include and Chardonnay and Sauvignon Blanc.
About twenty varieties dominate the selections you'll find in most shops and supermarkets, but that is a very small fraction of the number of wine grape varieties. There are at least a thousand in common usage, and probably up to five thousand different varieties used worldwide.
New varieties are being developed all the time. In 2002 we saw the first commercial bottling of Marselan, a red French variety developed by crossing Cabernet Sauvignon with Grenache that makes a rather yummy red wine. It was created in the 1960's and intended to produce large volumes of OK wine that the European Union would buy up when no-one else did. Marselan turned out to produce excellent wines but in such low volumes that it was shelved until thirty years later when quality rather than quantity was desired. South Africa first bottled in 2001 a variety they called Nouvelle, the result of a cross between Semillon and Crouchen Blanc, a rare French variety. Nouvelle offers strong grass and green pepper flavours and it is useful to blend with warm climate Sauvignon Blanc where those flavours can be lacking. The USA recently released Traminette, a cross of Gewürztraminer and a local variety which offers a crisp white wine with apple and pear flavours that does well in northern climates.
If you'd like to start on your way to your first wine century, Italy is worth a look. There are an amazing number of indigenous varieties, such as the lovely white wines from Arneis, Greco and Prosecco, which is made into a sparkling wine. For reds look at Aglianico and Teroldego the luscious red Nero d'Avola.
If you visit Finger Lakes wine region in northern New York State you can soon, in a few days tasting at wineries, rack up more than forty unusual varieties; most are hybrids – crosses of the European vinifera wine grape with native American varieties – but you'll also find the white Rkatsitelli (are-kat-see-tell-ee), a Russian vinifera variety that sells at a premium for its rarity value, although it is very widely grown in eastern Europe.
Go to www.winecentury.com and print their list of varieties to check off the ones you taste. When you reach one-hundred send the list to the address on the website and you'll receive your certificate.
You can reach your century quicker by including all the varieties used in a blend, but since it is impossible to identify individual characteristics I think you'll be prouder of your certificate when you can tell admirers that you have tasted each of the hundred as a varietal.
Have you tasted 100 different varieties? Which is the most unusual variety you have encountered? Share your experiences on our friendly forum.
---
Peter F May is the author of
Marilyn Merlot and the Naked Grape: Odd Wines from Around the World
which features more than 100 wine labels and the stories behind them, and
PINOTAGE: Behind the Legends of South Africa's Own Wine
which tells the story behind the Pinotage wine and grape.
---


Related Articles
Editor's Picks Articles
Top Ten Articles
Previous Features
Site Map





Content copyright © 2023 by Peter F May. All rights reserved.
This content was written by Peter F May. If you wish to use this content in any manner, you need written permission. Contact Peter F May for details.