Easy Christmas Crafts for Kids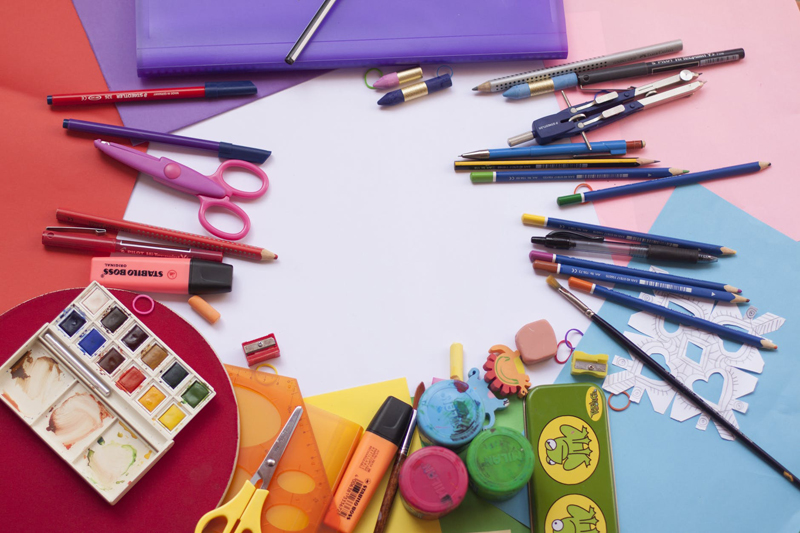 Halloween and Thanksgiving are over. Santa is coming! Eggnog, presents, glittering lights and family dinners with all the trimmings. Christmas is right around the corner! It'll be here before you know it or are even ready for it. Whether you're ready or not or one of those fortunate ones that have it all under wraps, try these fun and easy Christmas crafts with your kids today.

Standout 3-D Christmas Card

This is a super easy Christmas craft and can be done in minutes. If small children are participating an adult should do the cutting.

What you'll need:
Cardstock (optional)
Decorative string or regular string
Construction paper or gift wrap
Crayons (optional)
Scissors
White glue
Glitter, small beads, stickers, small buttons etc. (optional)

Fold cardstock or cut a card out of construction paper and fold in half (the card stock will make a sturdier card that will stand readily). Cut two shapes of your choice out of construction paper or gift wrap. Glue one shape to the card. Make it simple. Circles, squares, triangles are all really good choices. Fold the remaining shape in half and glue one side of the folded shape to the shape you glued to the card, lining it up around the edges.

Cut a topper for your ornament out of a contrasting colored paper and glue above shape on card. A small oval cut in half makes an easy topper. Cut a length of string to go from topper to top edge of the card. Glue in place and embellish to your heart's content or leave it just the way it is. If you want more ornaments just repeat above process.

Colorful Christmas Snow Art

Here's a fun one for the kids to get them out of the house for awhile and create something beautiful in the process. Be sure to take pictures and post to your social media sites to show the world how creative your kids are.

What you'll need:
Water
Spray bottles (at least one for each child and maybe a few extra incase some don't work)
Food coloring
Extra fine glitter in various colors (optional. As much or as little as you like)
Snow

Fill up spray bottles with water, a few drops of food coloring and put in glitter, if desired. Silver glitter shows up in most colors. Mix colors to make even prettier colors. Make sure if you include glitter that the kids know that they need to shake it up good before spraying. Next bundle them up good and send them out to squirt their artwork in the snow. They'll have so much fun!

Cool Christmas Snow Globe

What you'll need:
1 glass jar with tight fitting lid (one that is thick, to resist breakage)
Christmas or other figurine small enough to fit in the jar
Waterproof glue
Distilled water or boiled tap water that's cooled
Liquid Glycerin (from craft stores)
Glitter

Glue figurine to inside lid and let dry. See glue bottle for instructions. Fill the jar with water, a squirt of glycerin (it'll help the glitter swirl). Screw the lid on tightly, then turn right side up and shake. For added security you may want to glue the lid to the jar. Choose a type of glue that will adhere to glass and metal if you chose to glue the lid down. They can keep or give as a gift.

Easy Christmas-Tree Table Centerpiece

Here's another fun and quick Christmas craft for the kids. It's sure to please. And they can be proud that it's displayed on the dining room table or fireplace mantle, wherever you chose. For younger children the adult should do the cutting.

What you'll need:
Two 8.5 x 11 sheets of medium-weight cardboard or thick craft foam
Green Paint (tempera or other thick paint)
Glitter (optional)
Small beads, stickers, small buttons etc. (optional)
Scissors
Glue stick
Construction paper (optional)
Gift wrap (optional)
Small Pom Poms

Draw a tree pattern on the cardboard or foam or print one from the internet (make two). Make sure that the tree you draw or print has a wide bottom so your tree will stand after it's made. If you've printed it from the internet, trace the pattern onto the medium used. Cut out trees. Fold the trees in half to find the middle of each. Cut a slit in each tree stopping about a ¼ from top and bottom, respectively (one tree will have a slit from bottom to top, the other from top to bottom). Make sure that the slits made allow the tree to stand flat.

Paint each piece separately and let dry. Slide the trees together and attach decorations with glue stick. The Pom Poms can be glued on the underside of the branches to simulate ornaments. You can also cut out small circles from construction paper or gift wrap to make ornaments if you don't have Pom Poms.

Stay crafty, my friends and Merry Christmas!





Related Articles
Editor's Picks Articles
Top Ten Articles
Previous Features
Site Map





Content copyright © 2022 by Jana Taylor. All rights reserved.
This content was written by Jana Taylor. If you wish to use this content in any manner, you need written permission. Contact Jana Taylor for details.