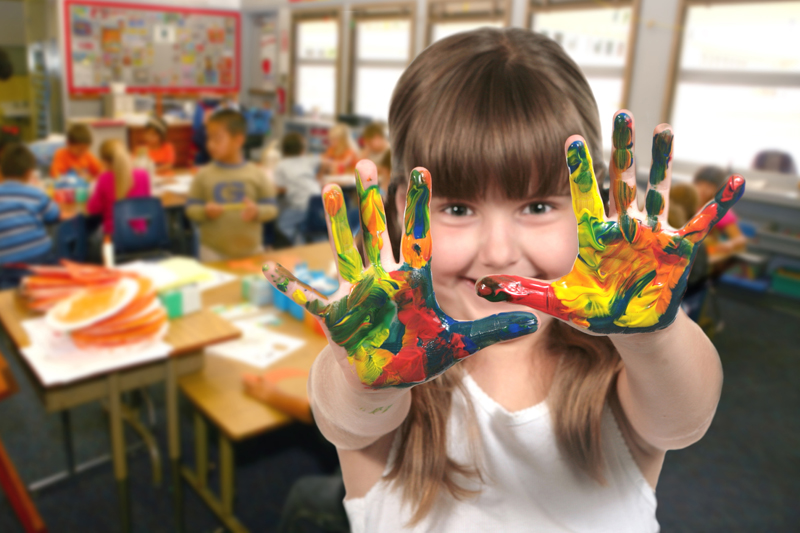 An inside activity for a summer day when it is too hot to play outside. Or perfect to do when it is too cold to go outside to play.

You probably have most of needed the ingredients for this craft right in your kitchen cupboards.

Be sure to ask your mom for supplies and don't just rip open bags of rice and beans without permission.

• Rice
• Beans of all colors and kinds
• Lentils
• Split peas- green and orange
• Sunflower seeds
• Bird seed

You will also need:
• poster board
• white glue
• a small spoon

Since seeds and beans come in such interesting and different colors, sizes and shapes you can use them to create a one of a kind work of art.

1. Use a muffin tin or small bowls to sort out the different kinds of beans, rice, seeds, etc. that you will use
2. Think about your design
3. Decide what you want it to be – it can be a tree, flower, or animal or even a modern art shape that interests you
4. On the poster board sketch out the picture which you will then fill in with glue and then the beans and seeds
5. Squeeze some glue on one portion of the design
6. Put beans on the design
7. Only work on one area at a time
8. Use the small spoon to transfer the desired seeds/beans as needed
9. Let the mosaic dry completely before moving or using it


You will really enjoy this project. If you made a picture of an animal this time try it again with a different animal or a nature scene. The possibilities are limitless!

Just imagine doing a picture of a rooster or turkey with each tail feather made of different beans or seeds. Or imagine a bouquet of flowers with each flower with different seeds and different colors of rice.

How to Color Rice
Put ½ rubbing alcohol in a jar that has a lid, then add a few drops of food coloring. Add 1 cup of rice and put the lid on tight and shake it. Pour it all out into a strainer and then dump the colored rice on several layers of newspaper outside. Repeat for other colors. Stir the rice a bit as it dries.


Safety tip: seeds and beans can be choking hazards so do not let young children play with them.





Related Articles
Editor's Picks Articles
Top Ten Articles
Previous Features
Site Map





Content copyright © 2022 by Launa Stout. All rights reserved.
This content was written by Launa Stout. If you wish to use this content in any manner, you need written permission. Contact Launa Stout for details.