Gourmet Haus Staudt Gets Sudden Exposure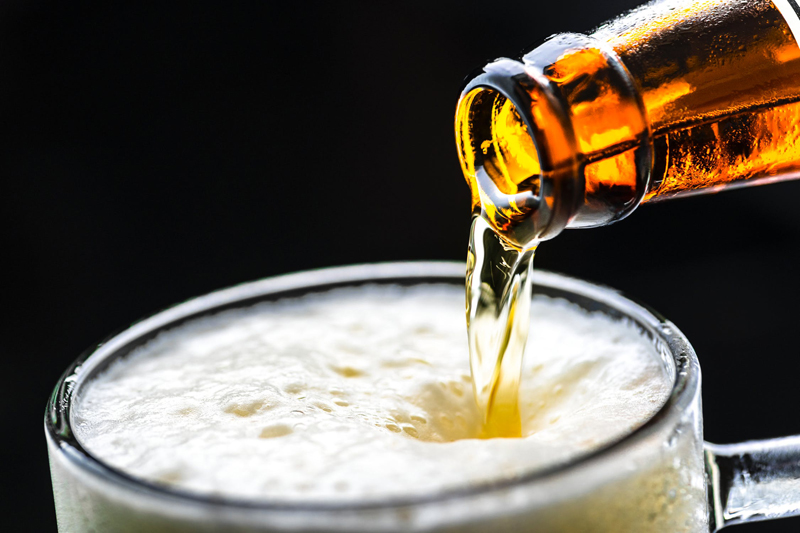 Thanks to Apple and a lost iPhone, those of us on the East Coast of the United States are primed for a new adventure to Silicon Valley. An article appearing in the New York Times on April 19, 2010 spread the tale of a "supersecret version of the next iPhone" that had been inadvertently left at Gourmet Haus Staudt & Beer Garden Staudt in Redwood City, California, a beer bar and specialty store located right next to the Redwood City Train Station. Not long afterward, this iPhone prototype fell into the evil hands of Gizmodo, a techie news site who dismembered every feature as if it were a frog in biology lab. Apple's reaction to the unplanned exposure of this prototype was one of sustained horror, but cynical debates hinting that this was a clever marketing ploy have been flying through cyberspace.

Although the iPhone leak was hot news for mobile device enthusiasts, the hotter news for beer lovers was the selection of rare German beers available at Gourmet Haus Staudt & Beer Garden Staudt. Touted as having the best beer selection on the peninsula, this German specialty store has 10 German Beers and one guest tap always on rotation. Their website only hints at the incredible selection, but the Facebook fan-page rolls out a story to satisfy any lover of rare beers, particularly those who have a palate for German distinctiveness.


Owner Volker and his staff keep the taps in constant motion with selections served in glassware properly matched with the beer. Weltenburger Anno 1050, Weltenburger Kloster Asam Bock, Ayinger Celebrator Doppelbock, Jever Pilsner from Friesisches Brauhaus zu Jever GmbH & Co, Kostritzer, Reissdorf Kölsch, Schneider Weisse, Spaten Bock, Weihenstephan Vitus, Hofbrau Maibock, Einbecker, and Paulaner Octoberfest are only a small sampling of the plentiful selection of German beers, along with guest taps that may include Urthel HopIt, Houblon Chouffe Dobbelen IPA Tripel, Dogfish Head 90 Minute IPA, Molan's Kilt Lifter Scotch Ale/Wee Heavy, Biere du Miel, Allagash Odyssey, Monks Cafe Sour Red Ale, and St. Bernardus 12. Thus far, Éphémère Apple has yet to make an appearance.

The pub in the back of the store also serves authentic German foods – spaetzle, bratwurst, sauerbrauten, schnitzel – that match well with the beer selection. In the front of the store, a wide array of European foods, coffees, spices and gifts are available. Volker stocks at least 75 different bottles of German beers. With the latest media attention caused by the iPhone event, Gourmet Haus Staudt & Beer Garden Staudt has received plaudits from Munich, the Grand-Duchy of Luxembourg, Cologne Germany, and regions throughout the USA.

Photos are courtesy Gourmet Haus Staudt & Beer Garden Staudt.

Cheers!

 
You Should Also Read:
Beer Fox Guide to Dortmunder
Bock for Spring - Maibock , Doppelbock , Eisbock
Grilling With Beer - Sausages 'n Outlaw Sauce


Related Articles
Editor's Picks Articles
Top Ten Articles
Previous Features
Site Map





Content copyright © 2023 by Carolyn Smagalski. All rights reserved.
This content was written by Carolyn Smagalski. If you wish to use this content in any manner, you need written permission. Contact Carolyn Smagalski for details.