Beer Fox Guide to Dortmunder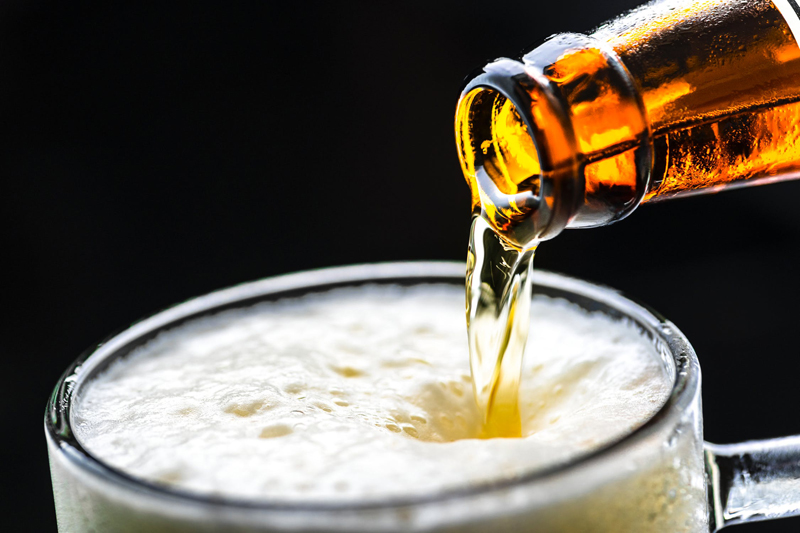 The city of Dortmund, Germany is one of cultural energy and vitality, one that has endured the scars of the past, yet regained composure due to the innovative spirit and dynamic constancy of its people. Originally a region of agriculture, Dortmund was evolving into an industrial center by 1815, when it was incorporated into the Prussian Province of Westphalia. A port city, located where the Dort River meets the substantial Ruhr, the manufacture of steel, machinery and beer strengthened its export trade, making it a significant center for 19th century development.

The first brewery was founded in 1850, where it adapted its own version of the German Pils. This new style of beer was brewed in the lager tradition of Germany, but crafted with a fuller body and undertones of sweetness. This was in striking contrast to the dark wheat beers common to the outlying regions of Germany, and this "Dortmunder" became a desirable commodity throughout the region. It was not only embraced by the industrial laborers, but became so immensely popular that it was fondly referred to as "Export."

Since Dortmund was so heavily immersed in industry, it became a target for destruction during World War II, when it was heavily bombed, wiping out all semblance of industry and destroying seventy-five percent of the city. Driven by innovation, Dortmunders embraced a new paradigm toward service and commerce, and re-defined itself as a center of life and spirit. Although Dortmunder Export approached extinction through this adversity, it has been revitalized by the craft-brew commitment to tradition, both in Germany and in the United States.

Characteristically, Dortmunder ranges in color from pale straw to warm golden sunlight. You will detect a firm malt profile, with a touch of biscuit sweetness. Surprisingly, it ends with a clean, dry finish and a silkiness that adds to its insistent drinkability.

Beer Fox Guide to Dortmunder

Great Lakes Dortmunder Gold – Great Lakes Brewing Company, Cleveland, Ohio, USA
Light haze is awash with golden hue, topped with a creamy beige head and delicate lace. Husky, doughy and grainy, glazed with citrus balance and an overcoat of full-bodied roundness.

Olde Buzzard Lager – Buzzards Bay Brewing, Westport, Massachusetts, USA
Golden amber, lit with bright orange glow and a clarity that is stunning. A light toastiness floats over the soft caramel of Vienna and Pils malts. A slightly lemon zest pulls the herbal character of noble hops to the fore, while the clean flavors drift across the tongue.

Gulpener Dort – Glupener Bierbrouwerij B.V., Netherlands
Richly golden with elegant tan head and spots of complex lacing. Reminiscent of a Flanders ale, this dort possesses the complexity of fruit-touched sweetness, with a solid malt backbone and clean, fresh finish – all within the medium to big body of a true dortmunder.

Mountain Lager – Appalachian Brewing Company, Harrisburg, Pennsylvania, USA
Deep amber with enticing white head, the biscuity malt foundation is kissed with a floral and herb balance of hops. Spectacular drinkability!

Golden Export, Gorden Biersch Brewery Restaurant, USA
Richly warm gold color with foamy pearlescent head and fine webbing of lace. A crisp and clean carbonation lures you into the malts of bready delectability and citric hop finish.

Otter Creek Vermont Lager – Otter Creek Brewing / Wolaver's Certified Organic Ales, Middlebury, Vermont
Deep golden amber with tan-toned head. Creamy, Munich-style malt base is washed by clean, floral hops, for a clean balance and citric finish.

As you taste-test these enduring lagers, enjoy the biscuity malt characteristics while you assess the firm, silken mouthfeel and dry tonality that is unique to this artisanal style.

Cheers!
 
You Should Also Read:
Pilsner Urquell - A Bohemian Original
Pleasurable Saison & Belgian Beauty
The Seductive Style of Kolsch


Editor's Picks Articles
Top Ten Articles
Previous Features
Site Map





Content copyright © 2022 by Carolyn Smagalski. All rights reserved.
This content was written by Carolyn Smagalski. If you wish to use this content in any manner, you need written permission. Contact Carolyn Smagalski for details.