Responsible Online Recovery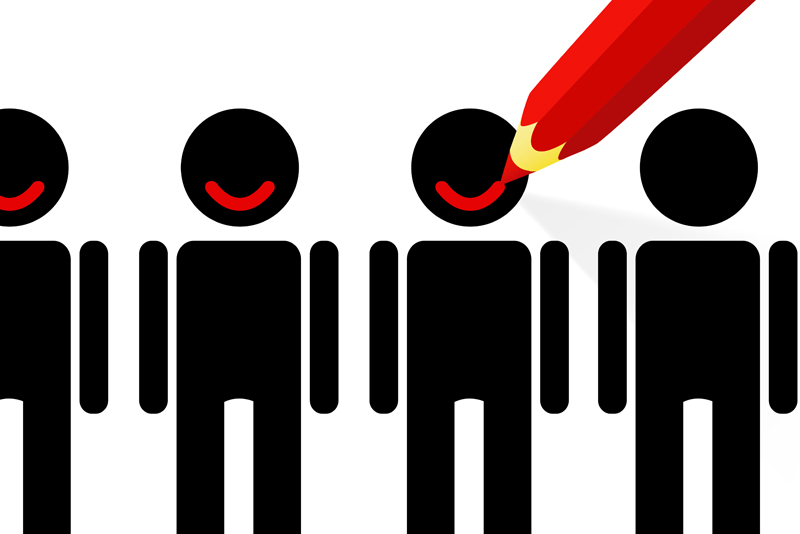 All of you who read my article "Pay It Forward" know that I am embarking on a most challenging task—writing a book. What comes with the territory when you write is to research your topic in any way you can. And today I am definitely on information overload!

I have Googled, Yahooed, and Binged every key word and/or phrase that would give me the kind of information I needed. I looked at countless websites for every organization in the country that will do a professional intervention, detox and rehab an addicted soul. After a while, they all looked the same and they all said the same things. If you wanted to key in on your state to find professionals and facilities, you would click on your state and the same information would come up for yours as well as for the other 49. Only the state would change in the content of the information. I guess I should be very happy that I am looking at these as a recovering person as opposed to someone who was desperate for help. Not that there was anything wrong with any of them. It was just too much information.

As I continued my search, there were a variety of recovery websites (of which I am proud to say BellaOnline can be found by the most popular search engines). Many of these had forums, chat rooms, and blogs. This is where I began having a problem with some of these. Don't get me wrong. I believe in the First Amendment but so much of the "talk" out there is irresponsible and there doesn't seem to be anyone out there monitoring any of it. I'm not talking about online meetings because I have not experienced any. I'm going to try one out of curiosity. And, I would believe it is a great tool for many addicts who live in areas where there are few meetings, live in rural areas with no meetings, or are unable to leave their homes.

But let me continue on with the other "stuff". I cringe at some of the recovery advice I have heard. I am not a professional alcohol/drug counselor but I have been around long enough to know the difference between good advice and "I want to hear myself talk". People become very self-important when they give advice and one wonders if it is really meant for the person asking or is it for them. Although we do try to find similarities, our experiences do not always mean we know what is right for someone else. I guess what bothers me most is that this advice giving in chat rooms and forums are given by the same people day and night. I guess it is kind of a job for them. On the positive side, if they are keeping someone sober at that moment, and it gives a very lonely person someone to count on, I cannot be critical. It is when I hear situations like "he beats me" and the response is "leave", the novice advice giver can cause serious problems.

Now the blog that made me crazy! When I began writing for BellaOnline, I was told that I needed to write a weekly article. It could not be a blog. I'm not sure at the time I knew what a "blog" was but I do now because everyone has one. There are also forums which usually have a topic and then anyone can give an opinion. In many of the sites I found, a forum was called a blog; not sure why.

I found an interesting article that talked about common symptoms of an alcoholic. It was a good article and since I am an alcoholic, didn't tell me anything I didn't know but overall informative. And now the forum/blog. There were 33 entries and there were quite a few that were serious, from the heart accounts of alcoholics as well as distressed parents, wives and husband. It was the other entries that made me feel sad and made me hope there wasn't a alcoholic out there trying to find the solution. I am paraphrasing but here goes: "the real person comes out when you are drunk and he (boyfriend) is the sweetest person when he is drunk"; "alcoholics can be functioning so...", "if you want the "real" person, they shouldn't drink for six months", "it's not a disease. It's your own state of mind. Alcohol helps you cope with reality. It makes it all go away and you feel better. You pass out but it's fun"; "I love alcohol", "some think it is not a disease but insurance covers it so it works for me", "with today's news we need to drink at least. At least alcohol is all natural and not like the Diet Coke that gave me restless legs". And to me the granddaddy of them all (because I believe in 12 Step recovery completely) is: "lack of control (drinking) is a choice. AA is storytelling for drinkers."

I guess I"m sharing this with you because I was angry. No. I shouldn't say angry. I guess I felt frustration at the disease and the fact that it continues to be such a joke to so many people out there. I am bothered by the fact that somewhere there is a person reading these words who genuinely has a problem but can justify that he/she doesn't because of a forum/blog. And, yes, we can be convinced of anything no matter how ridiculous it sounds in order to stay in denial.

If I sounded overly critical about all of this, I didn't mean to be. There are some very legitimate recovery sites that do a great job. And there will always be those out there who can make a joke out of anything. Maybe I don't like it when my disease is the brunt of it because my disease kills.

I guess I did learn something though...that "alcohol is all natural"? I didn't realize that when I was drinking I was so into health food!

Namaste'. May you walk your journey in peace and harmony.
PS I got so many reads on my "Pay It Forward" but not many "volunteers". I really need you! If you or anyone you know in recovery is at least interested in finding out more, please email from the 12 Step Recovery page. God bless.














Related Articles
Editor's Picks Articles
Top Ten Articles
Previous Features
Site Map





Content copyright © 2018 by Kathy L.. All rights reserved.
This content was written by Kathy L.. If you wish to use this content in any manner, you need written permission. Contact Kathy L. for details.