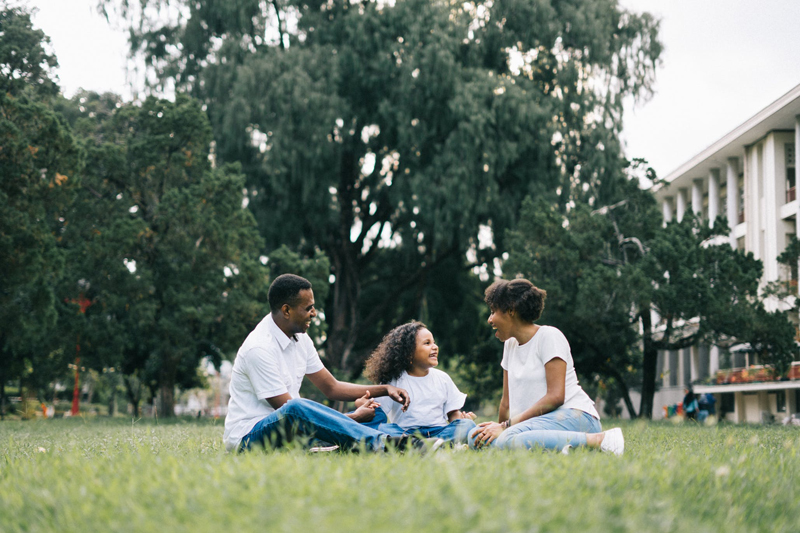 Life is like a marathon; a 26.2 mile marathon. And we must run this race with patience if we are to endure to the end.

Picture it: you start off the race all gung-ho! You are pumped and ready for this race. You have in your mind the finish line. You have the right gear: new running shoes, loose fitting clothes that you peel away, water; you have people on the side lines cheering you on. In the beginning of the race, the cheers and crowds are loud. But as you start to really get into the race, the crowds seem to dim. Not too many people are around. You have either pulled ahead of the group or have fallen back. But you remain in this race, determined to finish.

Now your body starts to ache. Leg cramps begin to set in. Perhaps your feet start to ache. Maybe you even tripped and fell along the way. You have a choice: get up, dust yourself off, and continue the race or give up and walk away. Let's say you get up, dust yourself off and continue in the race. Your efforts are a little more labored now. Your body is aching, but somewhere within you, is a determination to run this race. There are not too many people cheering you on, so you have to start speaking to yourself. Encouraging yourself to finish this race. You think of all the training, all the exercise, the aches and pains of preparation.

You push yourself forward. You may not be the first to the finish line, but you know you will finish. Even though your body is screaming to quit, you can't. Although the finish line is miles ahead of you, you still see that finish line. Even experts and doctors tell you it's okay—That your body cannot handle it. But deep within you…a small voice is saying: "Don't Give Up! Don't Listen To The Negative Reports! Keep Going!"

As you get closer to the end of the race, you think about the hurdles you just overcome. There's no way, with only 10 miles left, you are going to stop now. You've come too far. What's that? You start to hear some noise. Well look at that: there are some people cheering you on! Wait… someone has come along aside you. Another gives you a bottle of water, and says: "Keep going; you're almost there!"

Your body is screaming for you to stop; your legs feeling like a mass of jelly. But you can't. You have to finish. You've endured the workouts, the pain, the jeers and the talk from people who said you couldn't and wouldn't finish this race. Your body feels like it's going to crash; like you hit that wall that everyone talks about. But somehow, from somewhere deep within, you dig in and find strength you didn't know you had. You look ahead of you, and not behind you. You keep focus on what's coming and not what's passed. You think about the rewards of finishing, and not what you had to give up, and your strength is renewed. Your hope is fired up.

There it is! The finish line! And look: all those people standing there, cheering you on. Where did they come from? But the only thing you see is that finish line. You run through, breaking the line. You're overwhelmed and overcome with emotions. You fall into the arms of someone. When you look up, it's in the arms of someone you love; someone who has been with you all along. What a victory!

And so it is my friends, with the race we are in. It seems so difficult at times. Like we have to give up so much, or have to go through so much. But God says that He has already done the hard part: He's defeated the enemy once and for all. And all we have to do is concentrate on running this race, and getting to that finish line: eternity with Christ.

Along the way, there will be obstacles and hurdles we will have to overcome. There will be times we may fall and want to stay down. But don't you dare! We must get back up, and get back in the race. The race is not about how fast you are, or how strong. It is about endurance: Enduring through the storms, through the leg cramps and feet aches of life; through the disappointments and set-backs.

During this race we may start off with a pack of people surrounding us. And as the race continues, we may find that the supporters we once have are no longer there. The crowds, family, friends, associates, will seem to dwindle down to almost nothing. If this happens, remember this: Jesus had crowds of people following Him. He had 12 disciples, but only three went with Him to the mount of transfiguration. And only He went to the Cross.

Not everyone will remain with you, for you and by you. Not everyone that say they believe, actually do. Not everyone will complete this race. You will not always have the support that you would like from those you love and call family and friends. But know this: you will always have God on your side, and a cloud of heavenly witnesses cheering you on. And just when you think you cannot go any further, remember that Jesus has already won, and has cleared a path for you to victory. Even if you cannot see it in your natural eyes, see it in the spirit. Make it a permanent picture in your mind and heart, so when the enemy comes in with his lies, you can shut him up immediately, by reminding him of his future, and the fact that God has already whooped his butt! And we win!


You Should Also Read:
Reaching The Bottom
You Are Worthy
You Are Missed


Related Articles
Editor's Picks Articles
Top Ten Articles
Previous Features
Site Map





Content copyright © 2023 by Ruthe McDonald. All rights reserved.
This content was written by Ruthe McDonald. If you wish to use this content in any manner, you need written permission. Contact Ruthe McDonald for details.