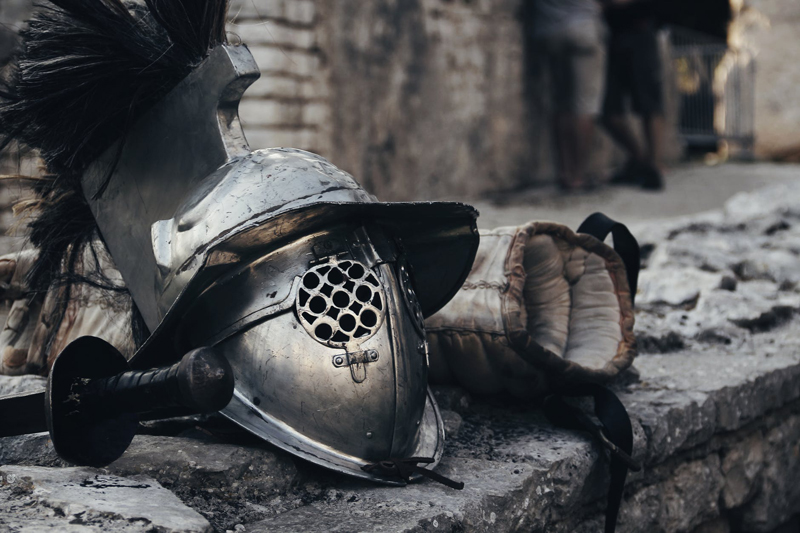 Broadening one's horizons is an excellent decision. Sometimes that's not as easy as simply being more inclusive with your own gaming group. What if you've moved to a new area or they're all busy? Eventually you'll find another group that suits you, hopefully. There are certain details which will probably determine if you'll have fun in a role-playing group or if you'll just be there taking up space. Four facets of a role-playing group you should examine before jumping in are play style, commitment, rule decisions and atmosphere.

First among the factors you want to consider is play style. Is this group more narrative, describing every action as though it was a movie? Some enjoy the pictures this paints. Others wouldn't have fun if required to describe how exactly their character hit a monster. Another example of play style is number crunching. At least a quarter of the games I've been a part of involved a large number of math nerds who liked to show off their quick math skills. Is math not your strong suit? This definitely wouldn't be for you. Even if it is, you might like to see role-playing games as a more engaging medium than people shouting out numbers like it's some sort of bingo tournament. The final play style factor you might look at is the amount of role-playing involved at the table. I've heard of games where if you are seated at the table you act and speak in character – period. Different games cater to people who seem to reluctantly accept the fact that they must act as if they were their characters now and then. You should expect the group to not alter their play style tendencies if you join the game.

Next you should think about how often this game is played. What kind of time commitment does it require? Weekly games are not uncommon but I've hosted half-week marathons. You should be realistic with your schedule since others are planning theirs to involve you. Last week I had to turn down hosting a campaign for a good friend I haven't seen in years due to no reason other than the fact that I can't take the extra time constraint currently. Now and then a campaign might have too little commitment for your preferences. My first attempt at an internet RPG ended in sluggish tragedy. The DM had no contingency set for when players didn't meet their end of the task so we all ended up waiting on the one or two slow-to-respond players for days. If you like to game hardcore a few times a week, steady at twice or thrice a month or sparingly at once every month, it's going to decree much of your decision to join a prospective group.

Speaking of decrees – how are rule decisions decided? There's a big difference between a game with a DM who makes every single call autocratically and one in which rule research halts the game often. Would you be willing to adjust to an authoritative DM call? Many people can't stand what's known as DM fiat or "rule zero" (the DM is always right). Countless games I've both run and played in involved at least one rules lawyer. Are people who debate rules with the DM overridden or catered to? Whichever understanding you have for rules mediation will strongly influence if the group is worth your time or not.

Group atmosphere is going to influence the value of the experience, too. Test to see how much the group's negative side actually impacts game play (all groups will have this inevitably). Are players A and B rude to one another? Check out how often this comes about. If it's every other turn then you might not want to become a part of this group. Should it only come out once every few hours or so then it might be a dynamic you're willing to withstand. Does everyone around the table focus only on the game or do they take frequent unannounced breaks to mingle and laugh about unrelated jokes? I've been a part of both types of groups and they each have their merit. I have noticed however that some people are very intolerant of either one or the other. Even if the atmosphere isn't your idealized setting, give it a chance if you can tough it out. It might just become your new ideal in less time than you think.

Since just finding an RPG group can be rare luck in areas like the sticks I live in it's well worth the investment if you can get into how they play. Learning how to role-play with different styles and with different people helps you as a gamer and as a social creature as well. After all, few people can understand others as well as hobbyists whose pastime is to get into different roles and explore them. Happy group acclimating!


Related Articles
Editor's Picks Articles
Top Ten Articles
Previous Features
Site Map



Follow @rpgbellaonline
Tweet





Content copyright © 2022 by Leif Sutter. All rights reserved.
This content was written by Leif Sutter. If you wish to use this content in any manner, you need written permission. Contact Leif Sutter for details.