Testing understanding with a cochlear implant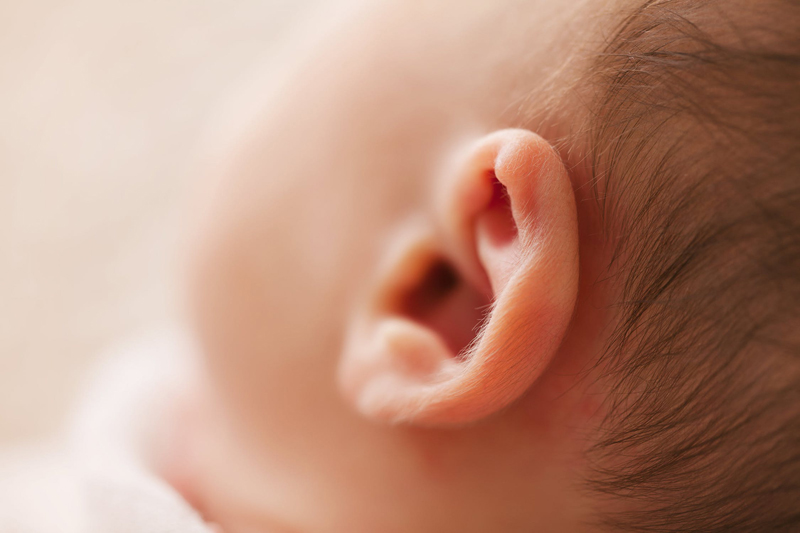 It's now one month since my second cochlear implant was switched on and it's time to test what sounds I understand. Testing hearing through a cochlear implant is similar to a normal hearing test conducted by a hearing aid provider or ENT specialist but does not use headphones.The tests are carried out in a sound proofed room where my audiologist places a chair in a pre-determined position directly in line with two speakers.

Testing the decibels heard
The first test is to check how loud I need sound before I can detect it. The sounds are played through the speakers and I push a button when I first hear each sound. These sounds are similar to the pure tones used in usual hearing tests but because they are coming through the air they warble instead of being just a straight pure tone. The test doesn't take very long and shows I am hearing first at around 20-25 decibels which is just above normal speech range. This means I will hear soft sounds like a whisper, a door click as it opens or if a tap is dripping.

Once my new implant is tested the same test is repeated but with me using both my implants. This is to determine whether with two ears I get a better result than with just one. My result shows a very small improvement when hearing with two ears. Since I am hearing at a good level with my new implant it couldn't be expected that I would get too much more with both.

Testing understanding
It's all well and good to hear sound but what is more important is whether it makes sense and is identifiable. The first test is to see if I can recognise everyday sounds such as voices, male laughter, an orchestra and so on. Once again I missed the snare drum roll. More surprising I didn't recognise the cow mooing. The sound I heard made no sense at all and certainly didn't sound like a cow to me! But all the other environmental sounds I was able to easily identify.

Next is to test my understanding of a variety of open sentences. The sentences have no logical sequence so the first one might say "it is a lovely day today" which tests my ability to understand the 't' sounds and then the next one might be "The boy was wearing brown shoes and socks" which tests my ability to hear the 'b' and 'sh/s' sounds. A number of these sentence sets are done testing my ability to hear all of the consonants and all of the vowels. My results are excellent getting 100%.

Random words are next. Just a single spoken word with no prompts. They may have just one syllable or a number of syllables. Once again I score well within the normal range.

Hearing in noise is harder so the next test gauges whether I can hear in background noise. The background noise is like party noise – a lot of people talking in the background. This is noise is played constantly from one speaker while I have to repeat sentences coming from the other speaker. I pass the first level easily, and then the second and third. My audiologist is trying to find out the point where I can only understand 50% of the speech in background noise. At the fourth level the background noise is at the same decibel level as the speech and it's only at this point where I start making mistakes. Sometimes I get the full sentence quite clearly, other times just some of the words and sometimes nothing at all. However, this is also the point where most fully hearing people start to make mistakes. So my results are excellent.

Using the phone
It's all good so we try what I can hear on the phone. The tswitch on my processor hadn't been activated so she took it away and activated it and set the automatic tswitch function. Then she phoned me. I answered and although I could understand her, sound was quite distant and faint and had there been any distraction I probably wouldn't have understood. When I manually switched on the telecoil the sound was far clearer and closer to normal. It turned out the auto tswitch wasn't working because we didn't know how to activate it. She phoned Cochlear and got the instructions on how to activate it and we tried again. This time the tswitch activated within two seconds of me answering the call. I was able to correctly repeat back all the sentences. When we hung up my auto telecoil function took 10 seconds to deactivate.

My audiologist was amazed at the results. I have only had my new implant switched on for 4 weeks and the results show I am already hearing at a level equivalent with my first implant. This is a level, she tells me, many people never reach and even if they do, certainly not so quickly. Needless to say I am thrilled. For the first time in my life that I can remember I am hearing from both sides and my hearing is well within 'normal'.

You Should Also Read:
Cochlear Implant Telemetry Test
Cochlear Implant switch on
I didn't understand bi-lateral hearing


Related Articles
Editor's Picks Articles
Top Ten Articles
Previous Features
Site Map





Content copyright © 2022 by Felicity Bleckly. All rights reserved.
This content was written by Felicity Bleckly. If you wish to use this content in any manner, you need written permission. Contact Felicity Bleckly for details.