The Cochlear Implant Telemetry Test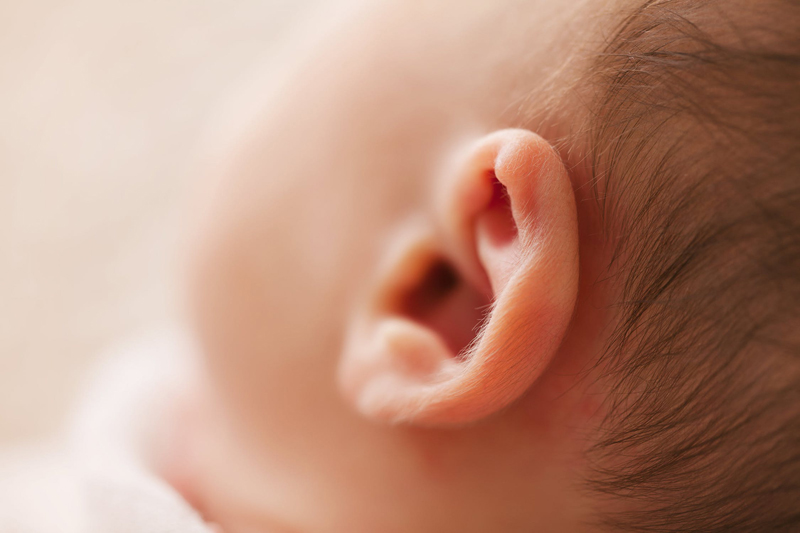 | | |
| --- | --- |
| | I'm not sure why, but this implant is already more comfortable than the first. The incision is about 3-4 centimetres shorter than my first one, is closer to my ear and is held together with staples. But despite this I have been able to sleep on it from the time I returned from the hospital. |
On Monday (4 days post implant) I attended my local Cochlear Implant Centre for a Telemetry Test. This test is to determine whether all electrodes are inserted and working. Because the latest implant (Cochlear Nucleus 5) is so much thinner than previous versions there is no obvious bump on my head and the audiologist found it hard to know where to position the processor. Given my bushy hair it appears I may need a slightly stronger magnet to make sure it says in the right place. However, this is hard to determine because there is still slight puffiness and swelling over the whole area.
The new Nucleus 5 processor was hooked up to the computer and then put over my ear and the first test was run. This was simply an integrity check to ensure all electrodes were firing. It was lovely to look at all the pretty green lights on the screen.
Then I was given some electrode tests and I was asked to say when I first heard a beep on the electrode. I sat and sat listening intently. Suddenly I heard a sound and it was quite loud. I realised I had been listening to it for a while but hadn't recognised it. It was almost as if the sound had taken a bit of time to travel up my hearing nerve to my brain. From then I heard tones on all of the electrodes tested.
Once these few electrodes had been tested I was asked to say which was the highest tone out of two played. At first this was easy because they were very different in pitch – one very high and the other very low. But then the audiologist played a couple of tones on close electrodes. While the sound seemed similar in pitch I was able to say
'if I had to guess, I would say the first one was higher'
and every time I was correct. During this random tone test, at first when a low tone was played I sort of felt a pressure sensation but it quickly became a sound and the pressure went away. So I think I understand
'feeling sound'
now, something that a number of people experience for some months after they are first switched on.
The integrity tests on the new implant proved all electrodes are inserted and working at a low resistance threshold (apparently good). In addition I was able to hear tones and differentiate between pitches at 100% accuracy. All good news for a good result from this implant.
Staple removal
Over the next few days I seemed to have one good day and then one bad day: one day where I was up and about and feeling normal and the next where I was exhausted and needed to rest. I went back to work 6 days after the operation for about four hours but did find I was very tired that afternoon.
At my visit to the surgeon 8 days after the operation the staples came out. This is a very simple procedure. The surgeon uses a device which looks a little like a normal office staple remover with a longer handle. But of course it is completely sterilised. I felt nothing as he slipped the device under each staple and only a few times a slight sting as each staple pulled out. It is quick, no bleeding and painless.
My surgeon feels, everything is normal although my ear drum is blue because of the build up of blood behind it. I am getting a few sharp shooting pains which feel like the pressure changes when descending for landing in an aeroplane. They are neither constant, nor severe. My specialist told me this is the change of pressure and the settling back of the ear/hearing system. My next visit to the specialist is about half way through the switch on process.
Now that the staples are out I am allowed to wash my hair. It's two and a half weeks since the operation, I am well and truly back on my feet and counting down to switch on. I have no pain. My ear is almost feeling normal with only a slight numbness over 2cm on the very top ride of my ear.
Next week: Switch on
You Should Also Read:
Cochlear Implant Recovery
My second Cochlear Implant Operation
The Cochlear Implant Decision


Related Articles
Editor's Picks Articles
Top Ten Articles
Previous Features
Site Map





Content copyright © 2022 by Felicity Bleckly. All rights reserved.
This content was written by Felicity Bleckly. If you wish to use this content in any manner, you need written permission. Contact Felicity Bleckly for details.