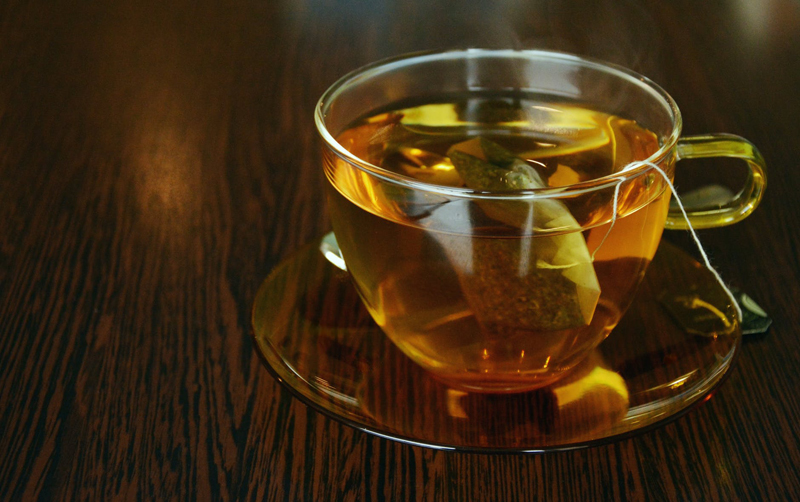 Outdoor Tea Garden

Well tea lovers and friends, it is that time of the year that our winter hibernation has finally ended and we are all headed outdoor. Most of us who garden or enjoy sitting outside on our patios, know the joy in sitting amongst our personal gardens. The gardens can be sprawling acreage that require several days of roto-tilling to even get it started, to the lowly little containers and urns simply placed about the patio for color. No matter what the size; how about growing an herb tea garden?

Growing your own tea garden for many is just another step in the way of helping lessen our personal footprints. It is an easy proposition and it is cost effective as well.

Herbs have long been part of history for thousands of years. Herbs have been touted to have played many a part in things from religion, health potions, and even some will claim that herbs have mystical and magical powers. Now day being able to produce food to consume is a way to bring the freshest things to your table. It is quite easy to add herbs to an already planned outside garden, but it is also very easy for those who had not contemplated it before.

Most herbs can be grown from seed indoor and transferred to the outdoor. Herbs do great in well-drained soil. If you have purchased seedlings now is the time to begin your planting. Herbs are tempremental and do need warmth, please make sure there are no more frost warnings for your area. Some northern states may just have to wait for a few more weekends before adding herbs into their gardens.

Before planting and for your planning purposes, and if you have not purchased seedlings yet, take this time to plot exactly what types of herbs you'd like to make tea with. There are a lot of herbs that one can make tea with, but some are much more common, popular, and easier to find. Here is a short-list of some of the more popular herbs that tea lovers enjoy:
Lemon grass
Fennel seed
peppermint
spearmint
rose hips
sage
parsley
chamomile
ginseng
ginger root
lemon balm
rosemary

These herbs above contain many vitamins and minerals and also lay claim to having health benefits as well. But always check with your doctor on which herb-types are good for your personal health. Inquire while on your doctor visit as to the quantity of herb you can consume as well as kind. Many people will have a health issue and simply drink way too much of an herb. Herbs are considered very highly concentrated. Please remember that herbs can/and do interact with many prescription medicines. So while herbs do appear to be harmless a certain type may not be for you.

To harvest your tea herbs, as long as you feel that the plant is strong and has a good deal of foliage on it then it may be time to pick. This means that the plant will survive and even grow more now that it has been plucked and pruned.

Please make sure your soil is well-drained, add pea gravel especially to potted tea gardens. Do not pick you herbs at the height of the day, it will spoil the whole plant.
Picking delicate herbs that late in the day could cause the plant to die.

Please make sure that when you harvest your plant, that you will wash it. Outdoor plants catch dust, pollens, dirt, and bugs. Rinse under cold water and place herb in a colander to help whisk away the water. Please note that if one will "dry" the herb for much later usage, pick the herb just before the flower that will ensure you will get the best flavor.

*Can prepare "undried" or just picked fresh sprigs of herbs by leaving to steep overnight and then strain in the morning. It will be ready to drink or can refrigerate.

Let us all know if you set up an outdoor tea garden, one can post your "brag" pictures in my forum! It will be fun to see how easy, cost-effective, nutritional and anti-oxidant your tea garden will be! Happy gardening and tea drinking!

I will have more on the drying and preserving of herbs for your outdoor tea garden in future articles.

You Should Also Read:
Indoor Tea Garden


Related Articles
Editor's Picks Articles
Top Ten Articles
Previous Features
Site Map





Content copyright © 2022 by Mary Caliendo. All rights reserved.
This content was written by Mary Caliendo. If you wish to use this content in any manner, you need written permission. Contact Mary Caliendo for details.