Roaming Office Necessities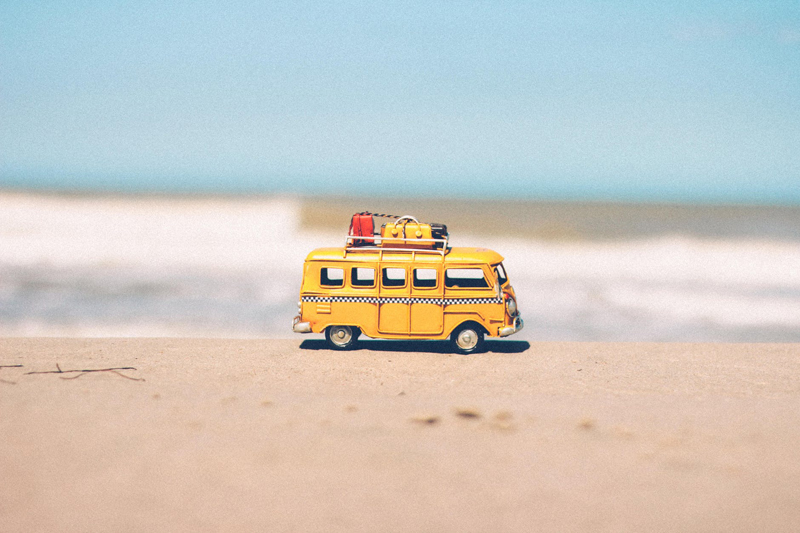 More and more often these days, people are living and working full-time in their RVs. While I'm not a full-time RVer, I've spent the last six years crafting my career and life so that I could potentially live and work on the road without any hitches. I definitely like the idea of extended vacations that have fluid endings to them based on other factors besides getting back home to work.

After many short trial trips to nearby campgrounds, my husband and I have finally honed in on what we need to create the perfect mobile working unit for us. I'm sharing our list in the hopes that it might help you figure out what you need to bring with you in order to work on the road in the most efficient manner possible.

Laptops – Hopefully you wouldn't forget this most important piece of equipment, but stranger things have happened. I have an MSi Wind netbook and while it is an excellent laptop for mobility, it's mostly just good for email, word processing and web surfing. The 40G hard drive that comes with it is actually pretty small. If you have intense processing needs, like my husband who is a graphic designer, then this style of netbook won't do.

Online access – Try to make sure there are at least two ways you can access the internet, just in case. If the campground you are visiting boasts Wi-Fi, there is your first option. But, if that exotic Prevost coach backs into the site next to you and blocks your signal, then make sure you either have an aircard or are set up to tether with your cellphone.

Cell phones – Smartphones are a necessity here. They offer so much more in terms of communicating with others, including that extra option for getting online if you need internet access. We haven't done this yet, but it seems like a good idea if you are traveling in pairs to each have a cell phone from a different carrier. We can't afford to pull into a campsite and find our cell phones with zero bars or in digital roam. Oftentimes, we run into this issue with our Sprint phones. If we had two carriers, our odds would be better that we could get a signal.

Printer – There are a plethora of small, lightweight, portable printers available to choose from these days. We've had good luck with some of the smaller HP printers.

Backpack – A laptop backpack is a great tool for carrying all of this equipment back and forth from rig to home to coffee shop.

Mouse or pen tablet – If you are addicted to using a mouse or pen tablet, be sure this makes it on the trip with you. Rather than spending your time awkwardly fiddling with the keyboard touchpad, you could be out taking a hike.

External keyboard – A necessity for those of you that think your laptop keyboard just doesn't cut it.

Scanner – Another great tool to have at your disposal, and they come in super slim sizes.

Inverter – In case you run into a situation where you can't hook up to electric, you can still charge your electronic devices by using an inverter.

Chargers – All of this electronic equipment comes with chargers, so make sure to bring them with you.

Small folding file folder – This can be used for any of your work documents or bills. When you get back home you can file them in their correct locations.

Office supplies – Take a little box with you that includes the essentials like stamps, notepads, pens, paperclips, and pencils.

Ability to backup – Make sure that you are able to backup your work. Whether that means you bring that external hard drive, jump drive or use an online service like Carbonite, don't forget this important step.

Checklist – This is the most important thing of all! If your gear isn't always in your rig, then make sure that you have a checklist that includes all of the necessary stuff. It's never fun to arrive at your campsite and find out your cell phone charger is sitting on your kitchen table at home. Feel free to print out this list as your guide.

Security Issues
And with all of this in mind, I would be remiss not to mention security. Since you have your entire livelihood with you, it is a good idea to make your RV extra secure. Don't leave valuables in plain view, and make sure to lock your doors and windows when you leave your RV. Be aware of your surroundings. It is also wise to consider installing a wireless security device made specifically for RVs. No doubt, it's a hefty upfront fee, but wouldn't losing all of your work be an even heftier price to pay?




Related Articles
Editor's Picks Articles
Top Ten Articles
Previous Features
Site Map





Content copyright © 2022 by Erin Lehn Floresca. All rights reserved.
This content was written by Erin Lehn Floresca. If you wish to use this content in any manner, you need written permission. Contact Erin Lehn for details.