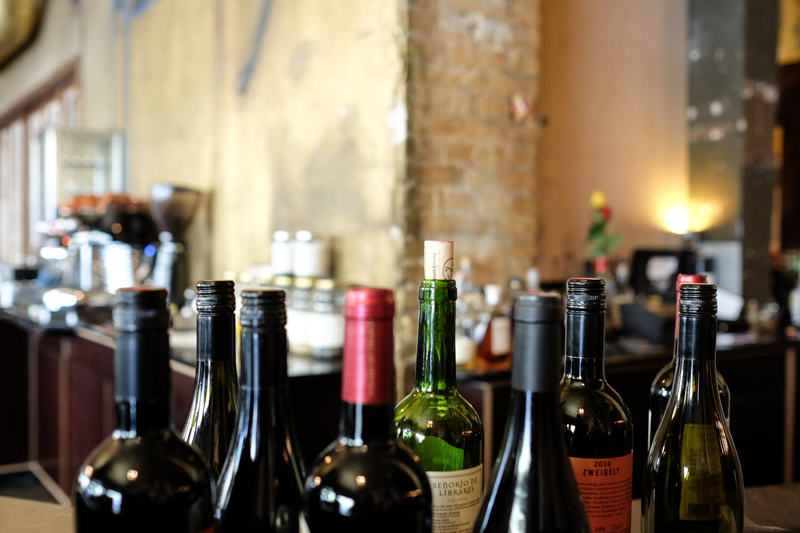 This week I will be attending the annual London Wine Fair as a visitor; in previous years I have worked behind a stand pouring wines, so I am looking forward to being able to be able spend all day tasting wines.
This year's show is small than usual as several exhibitors as recession has bitten but there are still more than 25,000 wines from thirty countries.
There is no way I can taste more than a fraction of the wines on offer even though I will attend all three days of the show.
The secret of having a successful time at a wine fair such as this is the three 'P's, Planning, Prioritising and Pacing.
First I will use the preview guide and the website to Plan which wines I want to taste. While there is a natural instinct to head to where the iconic and most expensive wines are being poured I know their stands will be crowded and I dislike being crushed. I have an interest in unusual and quirky wines and I see that there are seven wines from Egypt, which is a country whose wines I have not previously encountered. The wines, from Gianaclis Vineyards and Sahara Vineyards (located in the Egyptian 'Sahara' outside of Cairo and Luxor) are made from international varieties. India is showing 50 wines and the Czech Republic has 21.
As I will be visiting wineries in New York's Finger Lakes in a couple of months I must do my homework by tasting some of the 32 New York wines. Most are from Finger Lakes and I also see names I recognise from Long Island but there's Thousand Islands and Brotherhood Wineries from parts of New York I haven't been to.
And Virginia is showing 48 wines from 9 producers. Oregon, Washington and California (of course) are represented.
Secondly I will attempt to Prioritise. There are some producers who I know that I must visit. I want to get up to date information and gossip I can use for my Pinotage blog. But I know I will be diverted when I am there. I will see something that takes my fancy and meet old friends. I should also take time out to attend one of around 60 seminars and master classes that are taking place.
At the show I try to Pace myself. Comfortable shoes are essential as a lot of walking is needed. The show stretches more than half a mile with 7 long aisles and 20 cross aisles so it makes sense to visit stands close to each other before moving on.
And most important is knowing where out of the way uncrowded coffee counters are because I hate wasting valuable show time queuing while baristas fuff around making other's fancy flavoured milk drinks when all I need is a straight black coffee...
What do you think? Discuss on our
forum
.
---
Peter F May is the author of
Marilyn Merlot and the Naked Grape: Odd Wines from Around the World
which features more than 100 wine labels and the stories behind them, and
PINOTAGE: Behind the Legends of South Africa's Own Wine
which tells the story behind the Pinotage wine and grape.
---

Related Articles
Editor's Picks Articles
Top Ten Articles
Previous Features
Site Map
Content copyright © 2022 by Peter F May. All rights reserved.
This content was written by Peter F May. If you wish to use this content in any manner, you need written permission.
Contact Peter F May for details.