How to Make Perfume from Roses at Home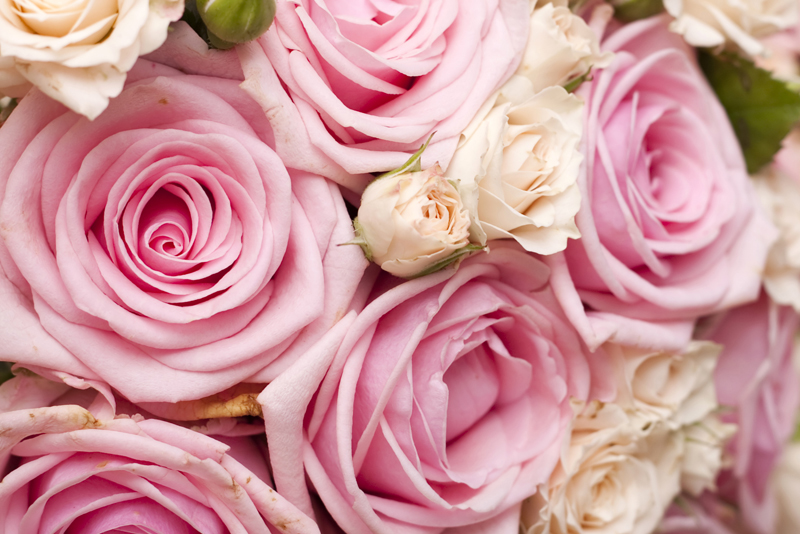 The art of perfumery has been around since ancient times. There was no need for fancy packaging, advertising, or marketing strategies in order for people to enjoy this luxury. It was done for the sheer pleasure of enhancing the sense of smell.
In recent years, there has been resurgence in the interest of creating perfume in small-scale situations. Whether it is because of an appreciation for the art or the desire to use natural materials, more and more people are interested in learning how to make perfume. Homemade perfumes have the advantage of making use of chemical-free materials. People are assured that what they are using have no substances that can react harshly against their skin.
One of the most popular scents used is that from the rose. Roses can easily be grown in the garden and infused with water to make a scent. In order to do this, a large pot of water should be brought to a boil before adding six cups of rose petals. Allow it to simmer over a low heat for two hours. Remove the rose petals from the mixture and let it sit at room temperature to cool. What remains is what is called rosewater, which can be used as a fragrance for perfumes.
How strong the perfume would be depends on the ratio of the oil to the water or alcohol used in making your perfume. For example, perfume, which is the strongest, is made up of 15 to 30 percent essential oil and 70 to 85 percent alcohol. The rest is composed of water. Only distilled or spring water should be used in making perfume. As for the alcohol, vodka may be used because of it has no smell.
Take note that rosewater is not as concentrated as essential oils so it would require more than just a few drops to reach the required strength. In fact, the recommended ratio is two cups of rosewater to three tablespoons of alcohol. To increase the scent or roses when making your perfume, rose essential oil can be added.
Leave the mixture alone for at least 48 hours for it to cure. Some people let their perfumes cure for up to six weeks in order to create a stronger concentration. After curing the perfume, strain it through some cheese cloth or a coffee filter to get rid of any sedimentation. If coloring is needed, natural vegetable food dye may be added. The packaging of the perfume should be sterilized and dark-colored bottles. Clear bottles should be avoided because the sun tends to lessen the quality of the perfume and hasten its expiration.
Enjoy roses like you've never enjoyed them before!
Life Never Smelled So Sweet!
Juliette's Website
https://nyrajuskincare.com


Related Articles
Editor's Picks Articles
Top Ten Articles
Previous Features
Site Map





Content copyright © 2023 by Juliette Samuel. All rights reserved.
This content was written by Juliette Samuel. If you wish to use this content in any manner, you need written permission. Contact Juliette Samuel for details.