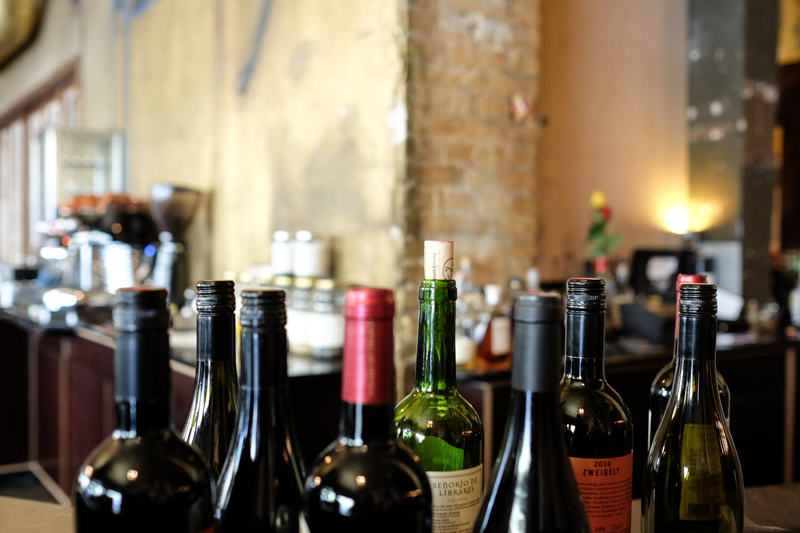 "This is my Bordeaux blend," said a Virginia winery owner as she poured me a sample last week. "It contains Cabernet Sauvignon, Cab Franc, Merlot and Tannat." "Tasty, but it's not a Bordeaux blend," I replied. She looked blankly at me. Why wasn't it a Bordeaux blend, and what is Bordeaux anyway? Peter F May explains.
The Bordeaux wine region is the largest fine wine region in the world. It surrounds the city of Bordeaux which is on the banks of the Gironde river which a few miles later merges with the Dordogne river to form the Gironde estuary on the south-west coast of France. The left bank of the Gironde, known as the Medoc, is home to the most expensive wines and famous grand houses, known as chateaus, after which wines are named. This is where you'll find Chateau Latour, Chateau Lafite-Rothschild, Chateau Margaux and Chateau Mouton-Rothschild.
The grape varieties native to Bordeaux are now successfully grown all over the world. French wine law restricts which varieties can be grown and red wine from Bordeaux can only be made from one or more of the following six: Cabernet Sauvignon, Cabernet Franc, Merlot, Petite Verdot, Malbec and Carmenere although the last three are grown in very small amounts. Tannat is not allowed and that is why the Virginia wine I tasted cannot be a Bordeaux blend.
White wines are made primarily from Sauvignon Blanc and Semillon and there are also very small plantings of Muscadelle, Ugni Blanc, Colombard and Merlot Blanc. Crisp dry white wines are made in the triangle of land known as Entre-de-Mers (between two seas) between the merging Gironde and Dordogne rivers. But Sauvignon Blanc is also made into world famous intensely sweet wines in the Sauternes area of Bordeaux.
The Bordeaux region produces more than 25% of the total amount of French wine Appellation Controlee wine at all price levels from the basic inexpensive everyday $7 wine to a $500 bottle of Chateau Mouton-Rothschild.
The historical importance of Bordeaux wine has been helped by its proximity to the sea allowing ships to use the Gironde estuary to berth at docksides in the centre of Bordeaux city.
In 1855 the best red wines of the Medoc were ranked on the orders of Emperor Napoleon III. Sixty properties were classified into five bands known as Growths, or Cru in French. More than 150 years later this ranking still fairly accurately reflects the merits and prices of the most prestigious and expensive red Bordeaux wines. There were originally four wines selected as First Growths (Premiers Crus): Chateau Latour, Chateau Lafite-Rothschild, Chateau Margaux and Chateau Haut-Brion. The last of these is actually outside the Medoc in an area known as Graves but such was its reputation – including being mentioned by Samuel Pepys --couldn't be ignored. In 1973, after years of lobbying by its owners, Chateau Mouton-Rothschild was officially elevated from Second Growth (Deuxiemes Cru) to First.
Medoc wines are predominately Cabernet with some Merlot while on the other river bank the wines of St Emilion are mostly Merlot and these wines are very popular for drinking young.
You are sure to find a wine that suits both your taste and wallet from Bordeaux.
Appellation Controlee – Apple ay shon Con troll ay
Bordeaux – Bore dough
Chateau – Shat owe (the plural, spelled Chateaux, is pronounced the same)
Cru - Crew
Medoc – May dock
Sauternes – So tern. The final 's' is not pronounced
St Emilion – Saint Ay million
What do you think? Discuss on our
forum
.
---
Peter F May is the author of
Marilyn Merlot and the Naked Grape: Odd Wines from Around the World
which features more than 100 wine labels and the stories behind them, and
PINOTAGE: Behind the Legends of South Africa's Own Wine
which tells the story behind the Pinotage wine and grape.
---

Related Articles
Editor's Picks Articles
Top Ten Articles
Previous Features
Site Map
Content copyright © 2022 by Peter F May. All rights reserved.
This content was written by Peter F May. If you wish to use this content in any manner, you need written permission.
Contact Peter F May for details.