Have Multiple Ways to Stay Connected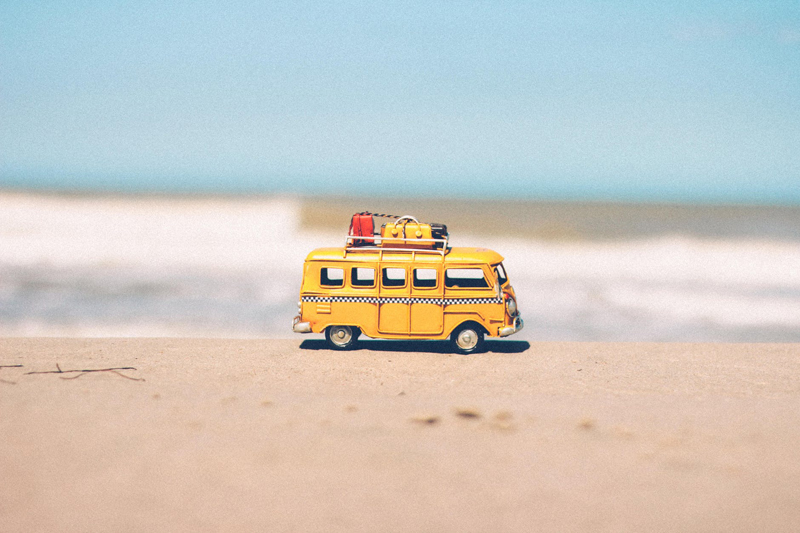 One of the main concerns, if not the biggest, for RVers who take their work with them, is how they are going to stay connected to the internet. There's nothing less relaxing than worrying about how out of touch you are when you are trying to unwind at your campsite. I know this from personal experience. A few years ago, we spent three days, mid-week, at the Oregon Dunes National Recreation Area in a state park campground without any cellular or internet service. As I hiked up and down the dunes, trying to get lost in the surreal scenery that surrounded me, I couldn't help but think about how many emails were piling up in my inbox that I wasn't able to access.

So, just what is the best way to deal with this issue? Have more than one way to stay connected! Perhaps you are an RV techie type that uses satellite internet. That's great; you already have a pretty reliable, high speed main method of accessing the internet. But if that fails, implementing a backup plan will save you some headaches. Below are a few options to consider.

Go Where the Wi-Fi Energy Flows
The easiest way to ensure you have internet access is to stay at a campground that boasts having it. Although state, county, regional and national parks take the cake for being the most beautiful, private campgrounds shine when it comes to free Wi-Fi. So, stay in a campground that has these services. At the very least, stay at one that has cell service so that you can access the internet through your phone.

Connect Your Phone to Your Laptop
Right now, my husband and I travel light. We basically just need our laptops and cell phones. A few years ago, we discovered the mobile broadband card. To access the internet, we just inserted the card into one of our laptop's USB ports and used that as our connection. Theoretically, it was the answer to our dreams! However, a few months into our two-year service agreement, we realized it wasn't the best plan for us. It might have worked if we were full-timers who were constantly on the go, but we were part-timers paying for a monthly service that we rarely used. Plus, we didn't always get service with our card, even in areas where our cell phones worked.

The mobile broadband card is definitely more cost effective for the RV traveler that's often on the go. Many RVers wouldn't go anywhere without their cards, they love how fast the connection speed is, and they travel in areas where they encounter few service issues.

Recently, we discovered how to tether our Blackberry to our laptops via a USB cable and voila, for a mere fraction of the price of a mobile broadband card, we can still access the internet while traveling. The connection speed is much slower, but it seems to work in more places too. And most importantly, it fits our current road trip connection needs.

Grab Some Java
So, what can you do if you find yourself staying in a campground that you know will keep you sheltered from the outside world? Hopefully you aren't in that big of a hurry and you can stop at that cute little coffee shop you saw on the way to the park that advertised free Wi-Fi and download your emails before you head into the dead zone. Better yet, don't wait until you drive into an unfamiliar town to discover the café; Google coffee shops, libraries and other Wi-Fi hotspots in the area before you leave on your trip. When in doubt, get access before you hit the park, then it's all about what trails to take instead of what emails you are missing.



Related Articles
Editor's Picks Articles
Top Ten Articles
Previous Features
Site Map





Content copyright © 2022 by Erin Floresca. All rights reserved.
This content was written by Erin Floresca. If you wish to use this content in any manner, you need written permission. Contact Erin Lehn for details.