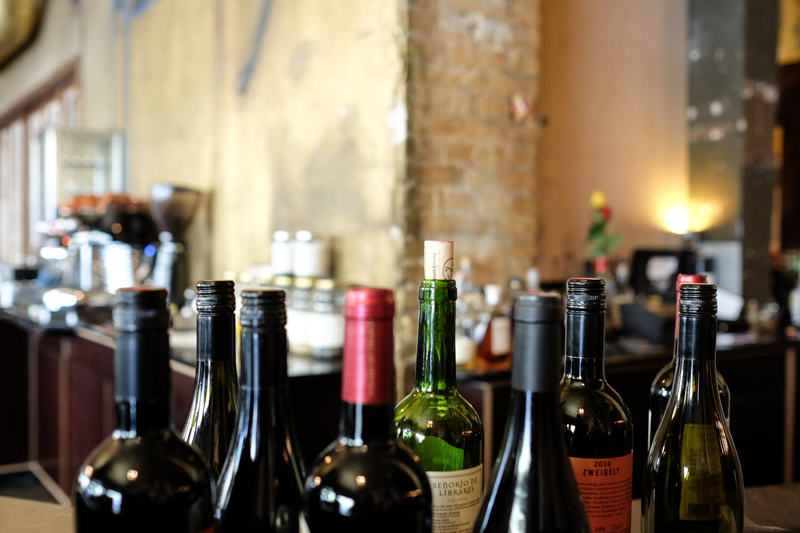 There are an increasing number of wine articles available on the web and so I am grateful that you have decided to read mine.
Before the web the only way to read about wine was in newspaper articles, magazines and wine books. Those writers had been selected by an editor on basis of their expertise and their facts were checked. A reader was confident that what they read was pretty accurate and that the writer knew what they were talking about.
The liberty of the web allows anyone to write what they want about anything and a total lack of knowledge about the subject is no bar to claiming expertise.
I have come upon a series of wine articles containing amazingly wrong statements. These articles are widely distributed across the web and I despair when I read them. They are written by someone claiming to be a wine specialist. I haven't been able to identify the individual behind the names but I am certain they are using at least two pseudonyms.
The articles are arrant nonsense but how does a reader wanting to learn about a subject know how much reliance to place on the author of the article they are reading?
As BellaOnline's Wine Editor I feel I should tell my readers my qualifications for the position. Before BellaOnline accepted me I had to submit examples of my work and convince them I was a suitable person for the position. Then I had to undergo a series of training courses and examinations before I was able to post my first article and continued under probation until at last I was confirmed in this post.
So what are my qualifications? I have been learning about wine for forty years (and yes, I am still learning – it is such a huge subject that one never ceases.)
I have travelled to wine regions around the world, visiting wineries around the world (see list below), talking to winemakers and tasting their products. I have picked grapes, stomped them, worked on a sorting table, pushed down the cap during fermentation and tasted from tanks and barrels with winemakers.
I took formal wine education with the Wine & Spirit Educational Trust (WSET) passing the Certificate and Higher Certificate with Distinction. I passed the Cape Wine Academy certificate and was trained and accepted as a Cape Wine Academy instructor.
In 2003 I passed as a lecturer for The Cape Wine Academy, which is South Africa's official wine education body, and in February 2004 I was awarded Honorary membership of the producers Pinotage Association. In May 2004 I was an Associate Judge at the 2004 International Wine Challenge in London and in September 2004 I judged at The South Africa National Wine Show 'Veritas' competition in Paarl and at the ABSA/Pinotage Association 'Top 10' Pinotage Competition. In 2005 I again judged at the ABSA/Pinotage Association 'Top 10' Pinotage Competition and was on the WINE magazine Sauvignon Blanc tasting panel; the results were published in the November 2005 issue.
In 2005 was commissioned to write a book on wine labels by Quirk Books of Philadelphia, and
Marilyn Merlot and the Naked Grape: Odd Wines from Around the World
was published world-wide in 2006. My second book
PINOTAGE: Behind the Legends of South Africa's Own Wine
was published in 2009.
I have been writing about wine on websites since 1997 and operate www.pinotage.org and www.winelabels.org
I am consulting editor for GrapeStalk magazine, have had work published in magazines in the UK and USA and am a member of the Circle of Wine Writers.
I don't know everything about wine and I am not immune to making mistakes but I feel that I am well qualified to write about wine for BellaOnline and I greatly appreciate you reading my articles. If you have any questions or suggestions for articles please post them on the forum or email me.
If you have been, thanks for reading.
Peter F May
Wine Editor, BellaOnline.com
I have toured and visited wineries in:


France (Bordeaux, Burgundy, Champagne, Loire, Alsace)

Italy (Puglia, Bardolino)

California (Napa, Sonoma, Amador, Russian River, Santa Barbara, Temecula Valley)

And these US states: Oregon, Washington, Texas (Hill Country), New York (Finger Lakes, Long Island), Virginia (Monticello), Florida, Connecticut, Massachusetts, Rhode Island.

Canada (Niagara Peninsula, Okanagan Valley, BC))

Australia (King Valley, Yarra Valley, Rutherford, Mornington Peninsula)

New Zealand (Northland, Matakana, Auckland, Waikato, Bay of Plenty, Hawkes Bay, Wellington, Nelson, Marlborough, Central Otago)

South Africa (every region in Western Cape)

England and Wales



Related Articles
Editor's Picks Articles
Top Ten Articles
Previous Features
Site Map





Content copyright © 2022 by Peter F May. All rights reserved.
This content was written by Peter F May. If you wish to use this content in any manner, you need written permission. Contact Peter F May for details.