What language should my deaf child learn?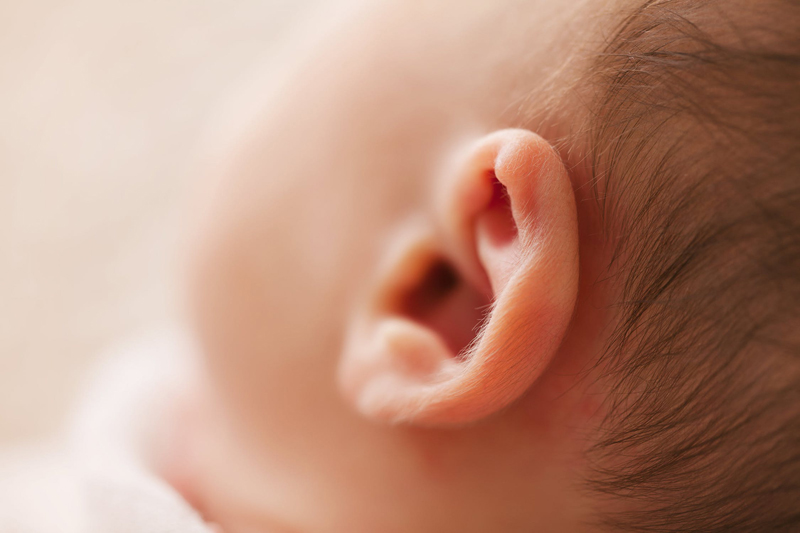 The first question which must be answered when a baby is diagnosed as deaf or hard of hearing as quickly as possible is 'How will I communicate with my child?' Up until the diagnosis parents generally talked to the child, first in baby language and then as time went on trying to encourage their child to say and understand words. Parents mimic environmental sounds, read stories using the sounds of voices and animals, sing songs, play music and show them kids' television programs. But their child hasn't heard any of it and therefore has not been learning the skills of even basic communication.

Language is the most important skill we will acquire. Without language even thinking is rudimentary. Without language, communication with other people is hard, education is difficult, getting and holding anything other than a menial job is almost impossible. Without language we can't read and watching television is like listening to the Greek news on an ethnic tv channel when you don't understand the language.

So what language should your child acquire? Without doubt your child must learn the language of your country. However, the real question is should your child learn sign language first or should they be expected to talk? Only you, your specialists and professionals can decide what is best for your child but here are some suggestions.

First of all if your child has even a small amount of hearing, if possible it should be aided with a hearing aid. This will at least help in identifying environmental sounds and may aid with acquiring language even if sign language is being taught.

Secondly, most parents these days check to find out if their child will benefit from a Cochlear Implant or other implantable solution. Research into language acquisition in children with cochlear implants, particularly when they are implanted before the age of two, shows language develops for these children at similar levels to their hearing counterparts. Sometimes the child needs to be coached and taught to hear by specialists in the field but as the child acquires the skills they can attend mainstream schools and achieve much the same way any hearing child can.

If you are fluent in sign language it could be a good idea teach your child even if they wear hearing aids or a cochlear implant. But if you don't know sign language then it is going to be hard for you to teach it. Sign is every bit as complex as any other language and if you are not fluent then trying to teach your child would have the same effect as trying to teach your hearing child (say) Italian when you don't know that language. You and other members of your family will need to learn to sign fluently to make sure you don't hold your deaf child's language development back.

But, even if your child's first language is sign language they will still need to learn their mother tongue (eg in Australia, UK and USA the mother tongue is English. In China it is Mandarin or some other dialect and in Spain and Argentina it is Spanish). Without learning their mother tongue, even if they get signing assistance at school, a deaf child will not get a good education because they can't keep up. They won't be able to read or communicate with the majority of people they come in contact with throughout their life (be it their peers, a check-out chick, the bank teller or a bus ticket seller). They won't be able to read labels on grocery items, read books, magazines, newspapers or sub-titles on television and they are unlikely to get a job.

All children must be taught a first language whether it be sign or their mother tongue. For some deaf children sign language is the best option (regardless of whether they wear a hearing aid or cochlear implant) because it provides a way to communicate with their parents and community and a basis for them to learn their mother tongue which could otherwise be very difficult. For others, where hearing aids provide enough assistance for them to hear language then sign language is not as critical. And for others still, where a cochlear implant (or other implantable solution) provides a sense of sound sign language may not be necessary.

Be guided by your professionals. Seek information from Deaf Communities, deaf organisations and other deaf children and their parents. There is no doubt that language is the most important skill to achieve in life. We all live in a hearing world and everyone needs to be able to communicate in their mother tongue. Since 90% of deaf babies are born to hearing parents who do not know sign language, the question is really whether sign language will be used as a tool or stepping stone to help a deaf child acquire their mother tongue.

You Should Also Read:
Your child is deaf
Issues faced by deaf children
Deafness in babies


Related Articles
Editor's Picks Articles
Top Ten Articles
Previous Features
Site Map





Content copyright © 2023 by Felicity Bleckly. All rights reserved.
This content was written by Felicity Bleckly. If you wish to use this content in any manner, you need written permission. Contact Felicity Bleckly for details.