Boondocking for Adventurous RVers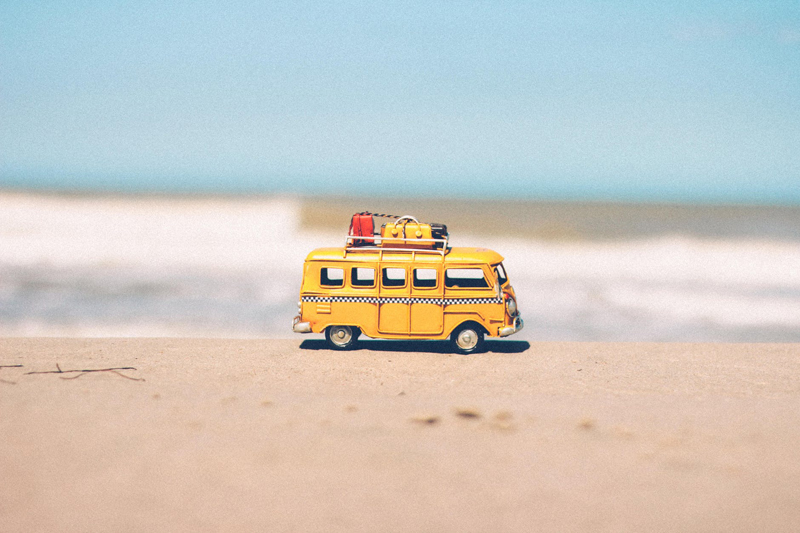 When I first began RVing, I didn't do much in the way of boondocking. Sure, I'd spend the night in Wal-Mart parking lots or rest areas, but usually just for one night at a time while zipping from point A to point B. It wasn't until my first winter season in Quartzsite, Arizona that I truly got a taste for boondocking. And once I delved into the lifestyle, I became a boondocking junkie. And it's obvious why. The boondocking lifestyle appeals to many of my natural inclinations—it's cheap, eco-friendly, and adventurous.

What is Boondocking?
Some of you might be asking just what boondocking is. It's basically living "off the grid" in your RV where you are not connected to hookups like electricity or water. Much of the time, boondocking is free. Other terms for this include "dry camping" and "disbursed camping". So, just where do people boondock? Anywhere really. Parking in your parent's driveway could be considered boondocking. Many people engage in boondocking on government land. The Bureau of Land Management (BLM) has areas reserved for this style of camping. Many national forests have zones where disbursed camping is allowed as well. Much of this camping is free, but there are several places, including Long Term Visitor Areas (LTVA) that do charge a nominal fee so that they can offer services like potable water, trash collection, and a place to dump your tanks.

It's Cheap!
Frugal RVers take delight in how affordable the boondocking lifestyle can be. If you're like me, you watch your budget when you are RVing. And boondocking on a regular basis sure can be nice to your pocketbook. The cheapest I've lived in recent years were the months I spent boondocking in the Arizona desert. I didn't have to worry about paying for rent, electricity or water, so I saved a bundle each month on living expenses.

Getting prepared for boondocking can be really simple. Just fill up your propane tank, make sure your coach battery is in good shape, top off your fresh water holding tank and you're set for at least a week. However, if you want to extend your stay, and upgrade your lifestyle a bit, you could do a little more planning and spend some extra cash. Sure, it's a bit of an up front investment, but it can save you money in the long run. You could add a solar panel or two and let the sun power up your electronics, onboard lights, and small appliances. Need a little extra water than your fresh water holding tank allows? How about increasing the size of your black water tank? There are portable fresh water and waste water tanks or "blue boys" on the market that come in a variety of sizes. It's also a good idea to have more than one coach battery. Speaking of batteries, be sure to stock up on plenty to power your flashlight, book lamp, and other battery-powered gadgets. A little extra planning, and money wisely spent can help ensure you are living in comfort.

It's Eco-friendly!
And while you are saving all that money, something else is being saved too—our precious Mother Earth. Yes, boondocking RVers are some of the eco-friendliest people around. While folks in regular households are sending gallons of water down their toilet with each flush, boondocking RVers are flushing cups. When you know you only have 40-60 gallons of fresh water in your tank, you tend to become quite conservative with that water. You invent resourceful ways to wash dishes, take showers, and flush toilets because every drop counts. And speaking of being resourceful, it takes much less energy to run an RV household compared to the average household. Since battery power or solar energy is used to run your lights and electronics, you're really not wasting energy there. The lifestyle just lends itself to producing a smaller carbon footprint.

It's Fun!
Boondocking not only saves money and the environment, but it can bring out the adventurer in anyone. It's all about discovery! The path of discovery could lead you to a free, woodsy campground near Sequoia National Park, a bumpy forest road north of Sedona, or an LTVA boasting a hot springs in southern California. There are just so many options available when we know where to look. So just where do we find all of these awesome places? Probably the best resource for finding great boondocking locations is by talking to fellow RVers. They are a wealth of information and can give you a first-hand account of their experiences. If you are seeking information online, I can think of no other better online resource than Bob Difley who has a presence on RV.net and his own boondocking blog as well (see below).

Whatever off-the-beaten paths you end up taking, you'll be sure to enjoy all that boondocking has to offer!



Related Articles
Editor's Picks Articles
Top Ten Articles
Previous Features
Site Map





Content copyright © 2022 by Erin Floresca. All rights reserved.
This content was written by Erin Floresca. If you wish to use this content in any manner, you need written permission. Contact Erin Lehn for details.