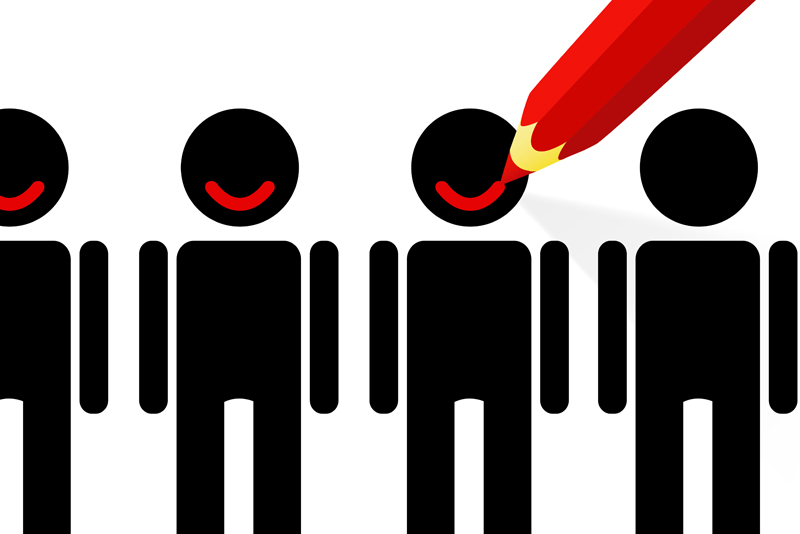 I write often about my favorite women's meeting because it provides so many good shares. Although there are always new faces, there are those that I can count on to be there most every Monday of the year. Rarely do we ever have any controversy. Only once in the past few years this group has met have we had a challenge and it was solved that evening with a group conscience after the meeting.

A couple of weeks ago we were reading a tradition from "Twelve Steps and Twelve Traditions". The traditions have never been the most exciting of things to read and discuss but it seems that we always get some excellent observations or new insights as to how the tradition can apply to us individually.

The meeting was going along as usual. It is a ticket meeting so when your ticket is called you may pass or share. The ticket of a relative newcomer was called. I believe she might have had 30+ days of sobriety but I do not think this is her first attempt. The reason why this is important is because I'm not sure she is convinced that the program will work for her. In prior weeks, she had always talked about how difficult it was to stay sober but thanked the women who helped her.

This week as she began her share, I was startled by what she said. I'm going to paraphrase this because I don't remember the exact words but she said, "This stuff needs to be rewritten. It is so old fashioned and out of date…" I think my jaw dropped not only as a result of what she said but how she said it. In and of itself, it is no more than an opinion and I don't have to share it. But the look on her face and the sound of her voice made me believe she not only thought it was passé but was angry.

Cross-talk is not permitted so at that point the meeting progressed. That is until the woman who was sitting next to her (someone I had never seen before) had her ticket called and after introducing herself not only agreed with the first woman who had shared but went further. I'm paraphrasing again but she said, "I think everyone should have their own program and stay sober however they want. The program is out of date and needs to step up to 2010!"

I, like most of my recovering friends, are not old-timers in terms of years of recovery. I would like to think that we remain open to discussion of many issues in 12 step recovery but changing the words in the Big Book, the Twelve Steps and Twelve Traditions, or any other of the approved literature honestly had never crossed out minds. We know some of the wording is dated. Shakespeare is also but it wasn't rewritten to suit a new generation.

The point of the matter is the program works if you work it. How would you bring a program developed in the 1930's to the year 2010 without changing the very core? People haven't changed but the way we do things have and because this is an age of instant gratification, I cringe at the thought of how we would work the steps. I feel a sense of comfort in the belief that after all of these years nothing in the program has changed. Bill W. and Dr. Bob and the rest of the early pioneers had to have been inspired by a Higher Power because nothing else had worked before and nothing has worked quite as well since.

It is also a "we" program. At least that is what I was told from the very beginning and have had no reason to change my thinking. I tried the "me" program. It didn't work. If everyone can work their program the way they wish, then technically they are not working the program. I stay sober and the friends I have stay sober because it is a "we" program and to work it any other way would be to work on our sobriety in isolation. For many of us that would be extremely dangerous.

I want to make sure that you understand I am not judging anyone else's program or way of staying sober. We do all have our own sobriety to work on. I do believe that thinking 12 step recovery should become a part of 2010 is dangerous thinking. Personally, there is not much about 2010 that I think so incredibly wonderful that I would want to change something that works into a question mark. We have been given something so precious; something that changed our lives. Why would we want to take that legacy and change it to meet the requirements of a more modern society? It would be changed then, again, and again, and again…

I am in gratitude for the 12 steps of recovery that I was given and I treasure my sobriety. There are many things in life where change is necessary. This is not one of them. For those of you who embrace any program that incorporates the 12 steps, my thanks for helping to keep it alive and well. The most important thing we can do is pass it on.

Namaste'. May you walk your journey in peace and harmony.



Related Articles
Editor's Picks Articles
Top Ten Articles
Previous Features
Site Map





Content copyright © 2019 by Kathy L.. All rights reserved.
This content was written by Kathy L.. If you wish to use this content in any manner, you need written permission. Contact Kathy L. for details.