YellowTail and Social Media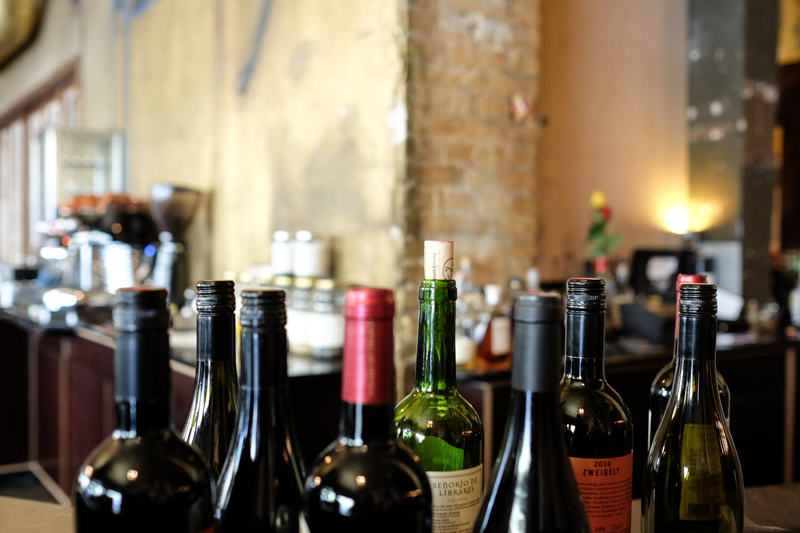 Yellow Tail is launching a new wine and they're using social media to promote it.
Their new wine is an un-oaked Chardonnay which will provide an alternative to their current oak aged version.
The name of the wine is
Tree Free
which was selected from more than 700 suggestions submitted by fans in eleven days after the winery used Facebook and their website to ask their followers for ideas. Jared Kendall of Baton Rouge, Louisiana, submission of
[yellow tail] Tree-Free Chardonnay
"really stood out for its clever way of saying that no oak is used in the wine making process," says the winery.
Jared's reward was to be given the first case of Tree-Free Chardonnay to arrive in the USA from Australia. The wine was delivered to him at his home at
the end of May. Video cameras captured the presentation for YouTube and the Yellow Tail website.
Now Yellow Tail are asking wine drinkers in the United States to join in a virtual tasting on Tuesday 22 June between 3 and 7pm EST. They invite you to pour a glass of the wine, post your comments and read others via www.discoveryellowtail.com or Twitter using the #TreeFree hash tag. The web has made it easy for marketers to engage with consumers. No doubt Jared is thrilled with his 15 minutes of YouTube fame and seeing the wine he named in stores across the nation. But twelve bottles of cheap wine seems pretty poor payment for creative thinking. If the winery had gone to a commercial agency for a name for a new wine they'd have paid hundreds of thousands of dollars.
Yellow Tail has had amazing success in the US since its first wines were shipped in 2001. By 2005 it was selling more than 7.5 million cases a year. Yellow Tail is a brand made by Casella Winery located in New South Wales, Australia. To meet demand they buy grapes from all over south-east Australia. The brand was ranked in May 2010 as most powerful Australian wine brand in the world and ranked number 4 in the global wine industry.
Yellow Tail has followed trails blazed by other importers to the USA. The
French Fat Bastard
, with its hippo, and South Africa's
Goats do Roam
brands showed that consumers liked wines with animals on the label. It was another South African wine that first proved the power of the web. Using spare spaces rented in other people's wineries Graham Knox produced the
Stormhoek
wine brand which he marketed via blogs, giving out free wine to those who asked and encouraging them to hold tasting parties and blog about it. It swiftly grew to a multi-million case operation and designed its packaging based on bloggers feedback.
We like being involved with products we enjoy but I wonder if social media is becoming a misnomer when it is being taken over by companies who primarily want your money in return for friendship. And who is getting the best of such friendships when multi-million dollar international companies are using the wisdom of crowds to design marketing campaigns free of charge?
What do you think? Tell us in the
forum
.
---
Peter F May is the author of
Marilyn Merlot and the Naked Grape: Odd Wines from Around the World
which features more than 100 wine labels and the stories behind them, and
PINOTAGE: Behind the Legends of South Africa's Own Wine
which tells the story behind the Pinotage wine and grape.
---


Related Articles
Editor's Picks Articles
Top Ten Articles
Previous Features
Site Map





Content copyright © 2022 by Peter F May. All rights reserved.
This content was written by Peter F May. If you wish to use this content in any manner, you need written permission. Contact Peter F May for details.