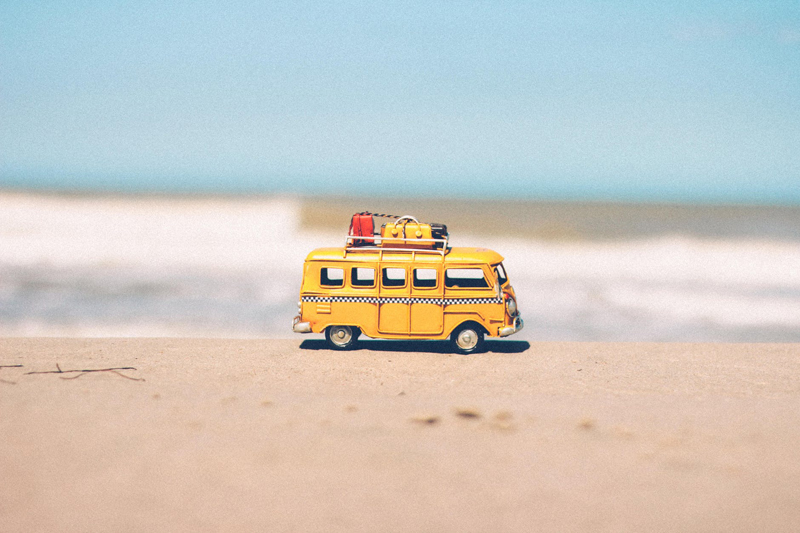 Because of the recent economic downturn, more people are finding themselves in a position to get super deals on RVs. Since the prospect of attaining your dream RV is that much closer to being a reality, it's time to start making some decisions. Do you know just what exactly that dream RV looks like? There are so many options to choose from it can be overwhelming. Below are a few things to consider as you begin your search for the perfect RV.

Finances
Probably the most important aspect to consider before you even begin your search is how much money you can afford to pay for an RV. Are you going to pay cash and buy a gently-used model? Or can you afford monthly payments for a brand-spanking new rig. Do a budget and really think this one out, because you don't want to get yourself into a monthly payment plan that you really can't afford.

Time Spent in RV
How much time will you spend in the RV? If you are going to be full-timing, then perhaps a 23 foot Class C with no separate bedroom isn't an ideal choice. Although, don't rule that out if that's all you can afford. My husband and I lived 10 months full-time in just that size RV, but we always had an issue with space. However, if you are just a weekend warrior, then you could get away with a pop-up. Plan to travel across America once or twice per year? Anything in between would probably do; there are just so many styles to choose from. And speaking of style…

Your RV lifestyle
Are you a high roller type and plan to stay only in 5 star RV resorts? Many high class motorcoach resorts only allow Class A's in good condition to even enter their park. So, you probably don't want to buy your uncle's old 1964 Winnebago. However, you may already know that you're more of the hard-core boondocking type. If that's the case, then that Winnebago could be an ideal match for you. Do you have a large family or several pets? If so, space will be an issue. You'll probably be more comfortable looking for a rig with a few slide-outs and plenty of places for everybody to sleep.

How many travelers
Is it just going to be you? Or are you taking along your darling spouse too? Is there a whole furry entourage that will be tagging along? How about children? Take into consideration how each of these travelers is going to fare on these RV trips, and plan accordingly. And not only how they travel, but what they bring with them when they travel. Do you have enough space in there to put all of their stuff?! Which leads to my next bullet point…

Where does my stuff go?
Is there enough cabinet space inside? Is there a good place to put the bikes, toys, tool box, litter box, dog water dishes, baby stroller, grill, etc. Make sure there is plenty of room to stow all those precious things that you and your traveling companions use in your daily life. Many RV models have an abundance of storage, yet there are plenty of them that are anemic in this category. When you are looking at a model, be sure to check the cabinet and storage space. Oftentimes we can become so enamored with the looks of an RV that once we put it into use, we discover that looks aren't everything. Form and function need to seamlessly blend together here.

Comfort
What do you feel comfortable driving? Does it freak you out to get behind the wheel of a Class A? Then try a Class C, they are much easier to handle. Do you prefer your "home" and your car to be different vehicles? Then a truck and trailer or fifth wheel would be a nice option. Or, do you like to have everything all in once space, then a Class A or Class C would be ideal. Want to be able to fit your whole rig in one parking space? Then a truck with a camper top might be right up your alley. Do you know many of those models come with slide-outs now too? It's pretty amazing how roomy they can feel.

Parking your rig
Where will you park your beautiful rig once you get it? Will you be able to park a 35 foot fifth wheel next to your house? If not, are you willing to pay for storage? It might be a good idea when you are taking an RV for a test drive, to actually drive to your house and see if you can park it there.

Once you have taken into consideration just how you plan to use the RV, then the adventure begins—going out and getting it! It's so much fun to go wandering in and out of RVs. As you explore all of the different models out there, you will start to really hone in on what you are looking for. And then one day it happens—you walk into that perfect RV and it feels like home.



Related Articles
Editor's Picks Articles
Top Ten Articles
Previous Features
Site Map





Content copyright © 2022 by Erin Floresca. All rights reserved.
This content was written by Erin Floresca. If you wish to use this content in any manner, you need written permission. Contact Erin Lehn for details.