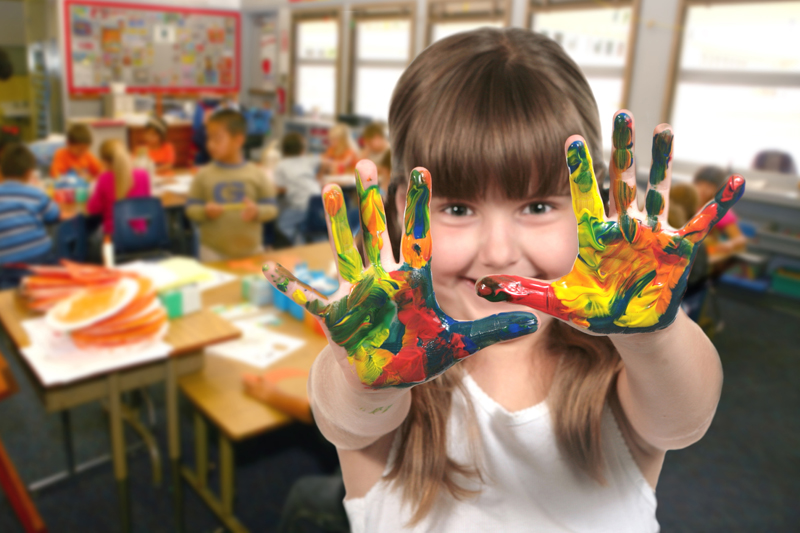 Does your family like to make some or all of your gifts? If you need a gift for a teacher or mom or grandmother you might think about making some bath salts.

first decide who you would like to make a gift for?

Do they have a favorite color or colors? Which color do you think she would like best?

Once you decide on the color, you can make up a lovely name for the color - You can make some Mystic Fountain Bath Salts – they are blue, or Sunny Sunshine Bath Salts are yellow, and Perky Pink Bath Salts are pink, and Summer Meadow Bath Salts are green.

What you need:

• A mixing bowl
• Measuring spoons
• A wooden spoon for stirring
• A whisk or fork
• Liquid food color - depending on what color you want to make- available at the grocery store
• 1/4 teaspoon of essential oil for fragrance (this is totally optional) you can find this at health food stores and sometimes in craft stores
• A jar with a lid (wash the bottle, and make sure it is totally dry inside)
• 1 cup Epson salts – available at the grocery store
• 1 cup sea salt – available at the grocery store
• 3 Tablespoons of dehydrated (Powdered) milk - available at the grocery store

What to do:

1. Try to find a bottle with an interesting shape- sometimes the bottle from salsa is an interesting shape, and also the bottle from orange marmalade, but just look around at either the store or at home and you will find just the perfect bottle. You do not need to go buy one especially for this project.
2. Make sure you have found the bottle you want to use, and that it is washed and dried. You will need to soak off the label if it has one.
3. Mix the sea salt and the Epson salts in the mixing bowl with the wooden spoon
4. Add 8 drops of food coloring and mix it with the whisk or fork
5. If you want it a darker color you can add a few more drops of color until it is the shade you want
6. Be sure to mix after each drop of color after the first 8 drops of food coloring – you might not want it to be too dark
7. Add the dehydrated or powdered milk and mix with the whisk
8. If you think that you want the bath salts to have a fragrance, mix in a few drops of the essential oil now
9. Now you are done making the bath salts and you can pour them into your dry bottle
10. Decorate the bottle now- add a label, add a bow, add some stickers or other pretty pictures

Moms,grandmas and teachers are all different, some are tired and stay home and work in their gardens, some still have to go to work every day. I bet they are tired at the end of the day.

Now after a hard day, your gift recipient can drop a handful of Bath Salts into the tub and take a nice, hot, relaxing bath.



Related Articles
Editor's Picks Articles
Top Ten Articles
Previous Features
Site Map





Content copyright © 2022 by Launa Stout. All rights reserved.
This content was written by Launa Stout. If you wish to use this content in any manner, you need written permission. Contact Launa Stout for details.