Make More Rhythm Band Instruments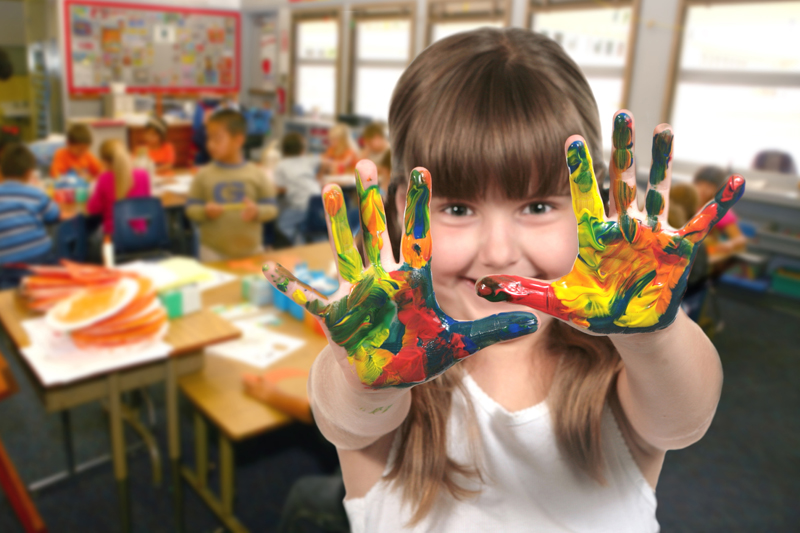 Shake it up, get a good beat, the music will keep coming, and it will take off as if it gets a life of its own, the kids will have a great time.

Keeping the beat is the basis of rhythm and music.

Every time you clap your hands or tapped your feet along with some music you are actually use a rhythm band instrument.

For music, you can use folk songs, or any other kind of down home, old-fashioned, or easy-playing music. Turn up the sounds and have a march around the room.

Here are some other instruments for you to make:

Tube horns
- cut several pieces of wax paper into 4 inch squares. Decorate the empty tube from a paper towel roll with markers, or stickers, or by putting double stick tape around it and then winding yarn around the tube from top to bottom, alternating some different colors. Attach a wax paper square over one end of the tube using an elastic band. To play, hum into the tube the same way you would play a kazoo.

Pop-Bottle Shaker
- fill a clean, empty two-liter pop bottle with small buttons, bells or dry beans. Decorate the outside of the bottle with lace, ribbons, stickers or markers. Put the lid on the bottle, and tape it in place. Shake the shaker by using the bottle neck as the handle.

Tambourines ï
- use a single hole punch to punch holes around a couple of aluminum pie tins. Then using garbage bag twist-ties attach anything that jingles (jiggle bells, unused keys, bottle caps, paper clips and buttons). String some long pieces of ribbon from some of the holes. Tie little bells to the bottom of the ribbons.

Kleenex-Box Guitar
- use an empty tissue box and a bunch of elastic bands. You need to have a bunch because you want think, thin, and everything in between. Put a few around the box where the cut out part is. You will need to experiment to find out which give the best sound. Play this instrument by strumming and plucking. The tissue container functions as a sound box and amplifies and enriches the sound.

Boom-bah stick
- you need a broom stick or one-inch dowel. Different noise makers are attached all up and down the stick. Attach them with elastic bands or string. Use jingle bells, pot lids, keys, pie plates, baby rattles, springs, etc. You will be like a one man band playing this Boom-bah stick � stomp it up and down on the floor. The more boom-bahs the better!

2 x 4 Guitar
- get a plan wooden board: 2x4 or 1x4, it really doesn�t matter. Hammer 3 or 4 nails in at both ends. Add a bridge by adding a crosspiece of wood. Attach elastic bands to each set of nails, pulling them fairly tight. (The tighter they are the higher the note they make)

Jug
- gentle blow across the open neck of a small mouthed jug. Different jugs will make a different pitched sound. Jugs sound best as part of a musical combination with several instrument.

Gather your friends for another fun musical afternoon. Let everyone make their own instruments and then turn on the music and start your parade!



Related Articles
Editor's Picks Articles
Top Ten Articles
Previous Features
Site Map





Content copyright © 2022 by Launa Stout. All rights reserved.
This content was written by Launa Stout. If you wish to use this content in any manner, you need written permission. Contact Launa Stout for details.