The Creative Family - Book Review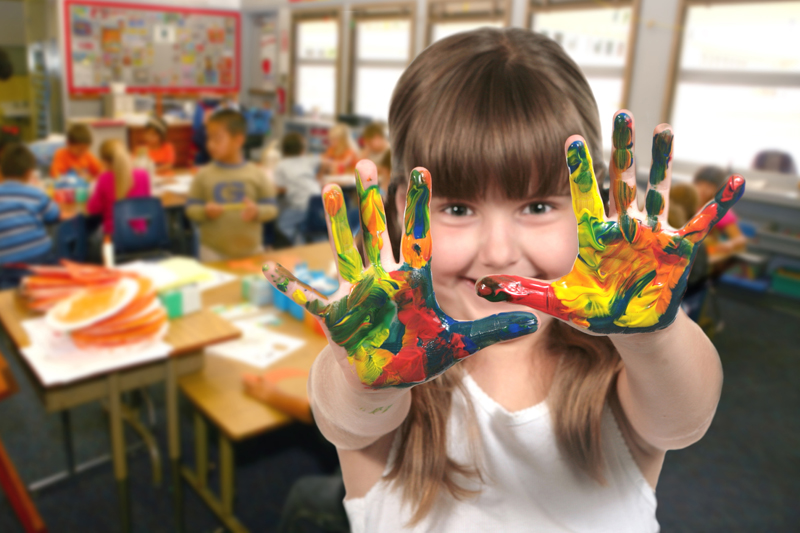 The Creative Family
Author:Amanda Blake Soule
When I found this book on Amazon and it looked like something I would be interested in, so I ordered it. My first thought when it came was that it was smaller than I thought it would be. I thought the book was going to be more like 8"x10", but it measures 6 ½ x 8".
However, I was not at all disappointed once I started into the book. This book is packed with ideas, and I discovered that the smaller size was very convenient. Once I started to read this book, highlighter in hand, I didn't want to put it down, and the smaller size allowed me to tuck it in my purse and take it with me.
The author speaks of her creativity and how she loved feeling connections with women from the past through their handiwork in their objective to keep their family warm and clothed. And how, when she was a new mom she found that if she could fit a bit of creating into her day she was more centered, at peace, and fulfilled. She felt that creativity made her more patient and a more mindful parent, and that when her needs were getting met, then she could meet the needs of her children better. (p. 4)
Through the years, with my own children I have discovered the same thing; I had just not been able to put it into words. I think we all have the need and desire to create every day, and this book walks us through some of her creative efforts and the emerging efforts of her children.
When we want to nurture a spirit of creativity in our self or our in our children we need to slow down, be more mindful, observe and look around at all the beauty and inspiration around us.
"Family Art" can be challenging with several young children, but she invites you into her home to see how she stores the art supplies and crafting materials. One of the challenges of creativity is having space and keeping all the creative materials accessible, but safe and out of the way when not in use. She does not have a room devoted entirely to crafting, something we all wish we could have, but instead shows us ways to temporarily transform the dining room or the kitchen table into their art studio.
With good quality artist supplies her family spends time in "Family Drawing Time", sitting around the winter table in a more quiet, more specific and inward-thinking time for drawing. If you cannot draw, you doodle, and may be surprised at your creation. To facilitate this activity she gives ideas on getting prepared, using special drawing books, gathering inspiration, limit the conversation, working together, but peacefully.
Her family also has stocked "Art on the Go" bags so when the weather is right and the inspiration hits, they can all head out on a nature walk. Inside each bag is a little traveling art studio with good supplies and a nature field guide to help them identify what they find. They can then sit right down to illustrate their finds.
When I was through reading and highlighting and tabbing this book I realize that I found good ideas and projects for the year to come. I want to make the birthday crowns, and the sewing cards. I want to make the bedtime bags and have my evenings go more smoothly because they can find their pajamas and bedtime story.
I want to set up the art clips to display their creative works. I want to take my children out to find a place to build some fairy houses- complete with beds, swings, gardens, and furniture, etc. I want to set up art supplies so they are accessible and available. I want to set up a nature corner in my home where they can display their treasures.
There is no way possible to share all in this review, but it was a book worth buying as I will use it and reuse it and recommend it to all my friends who are young mothers in the bloom or their own creativity.
The Creative Family: How to Encourage Imagination and Nurture Family Connections
is available on Amazon.


Related Articles
Editor's Picks Articles
Top Ten Articles
Previous Features
Site Map





Content copyright © 2022 by Launa Stout. All rights reserved.
This content was written by Launa Stout. If you wish to use this content in any manner, you need written permission. Contact Launa Stout for details.