One Handed or Two Handed Backhand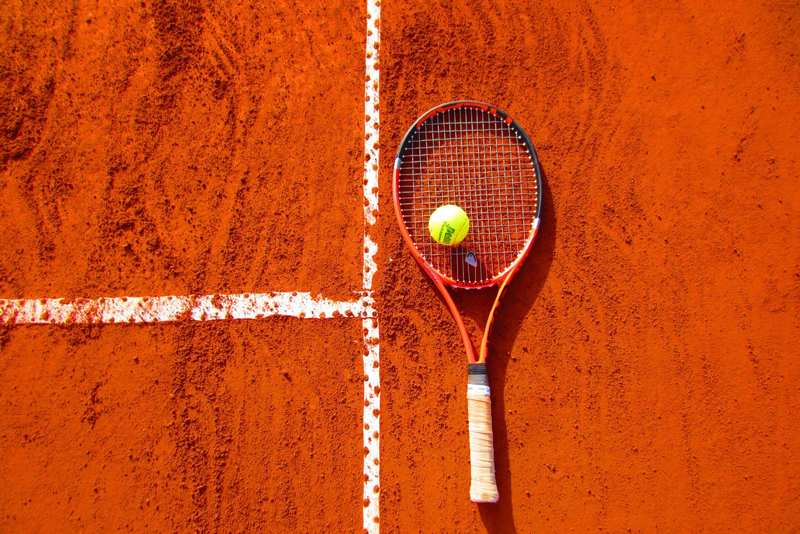 Tennis "old school" taught one handed backhand almost exclusively, but in today's faster paced game, and with players starting younger, most are using two hands. Is one better than the other?

The one handed backhand has been around forever, from back in the day, when nobody would ever think of using two hands. The biggest advantage of a one hander is that it allows you to stretch wide and get more balls than a two hander. The one hander also lends itself easier to slice, which keeps the ball low, making power shots difficult for the opponent.

The two handed backhand seems to be most popular when teaching small kids who can barely hold a racquet. Using the second hand makes it much easier. As with most things, whatever you learn as a kid is generally what you become used to, thus young players use two hands. The two hander does allow you to get more power and may possibly be easier on your elbow. The trick is to learn to swing the racquet with your non-dominant hand so that it feels more natural (ambidextrous players have a huge advantage here).

As with anything else in tennis, or in life, you should do whatever feels right. The point of contact for a one handed backhand and a two handed backhand is different. You need to be a bit quicker with better footwork to get into position for the two hander. If you've learned a one handed backhand, and are comfortable with it, then work on making it the best one handed backhand you can. On the other hand, if you only know how to hit two handed backhands, and you're happy with that part of your game, then stick with that.

The most rounded tennis player will be able to hit both one handed and two handed backhands. Both have their advantages and disadvantages, and you'll be an even better player if you have the option to hit either. Use the one hander when you're stretched wide and can't get into position, and use the two hander when you're able to setup for the winner.

There isn't a right answer or a wrong answer about using a one handed backhand or a two handed backhand. Try them both. Play out points and experiment when to use one or the other. You'll know yourself which one feels right.



Related Articles
Editor's Picks Articles
Top Ten Articles
Previous Features
Site Map





Content copyright © 2022 by Sandy Eggers. All rights reserved.
This content was written by Sandy Eggers. If you wish to use this content in any manner, you need written permission. Contact Sandy Eggers for details.